When it comes down to it, the basic mechanics of building a business are pretty simple.  Offer a product or service that your customers either need or want, at a price they're willing to pay (and that leaves you with sufficient profit margins).  Use marketing best practices to put your offering in front of your customers and then fulfill orders according to the terms you and your customers agreed upon.  Lather, rinse and repeat.
So why is it that some businesses take off while others languish – even if they're selling similar products to comparable audiences?  The answer is branding.
Unfortunately, the idea of branding can be difficult to define.  Is a company's brand its logo?  You could certainly make that case looking at the Coca Cola logo or the Nike swoosh.  Or is a company's brand its public perception?  Zappos doesn't have a truly memorable logo, but its exceptional customer service and fast shipping policies seem to constitute a brand in their own right.
The dictionary isn't much help, defining the word "brand" as meaning, "a type of product manufactured by a particular company under a particular name."  A much better definition for the word comes from marketing extraordinaire Seth Godin, who offers the following explanation:
"A brand is the set of expectations, memories, stories and relationships that, taken together, account for a consumer's decision to choose one product or service over another. If the consumer (whether it's a business, a buyer, a voter or a donor) doesn't pay a premium, make a selection or spread the word, then no brand value exists for that consumer."
Essentially, a company's brand is… everything.  Even if it can't be narrowly defined by a single element – like a logo or tagline – it encompasses everything people consider when determining whether or not to do business with your company.
Why Build a Brand?
If you're feeling overwhelmed by that broad definition, I understand.  Brand building is a complicated combination of art and science, and it's not something that can be done in a day.  That said, the advantages to investing in brand building are powerful:
Clearly, these are only a few of the advantages of having a well-defined, publicly-recognized brand.  Hopefully, I've got your attention now, so rather than bore you with more of the benefits of brand building, let's jump into how to get started…
Brand Building 101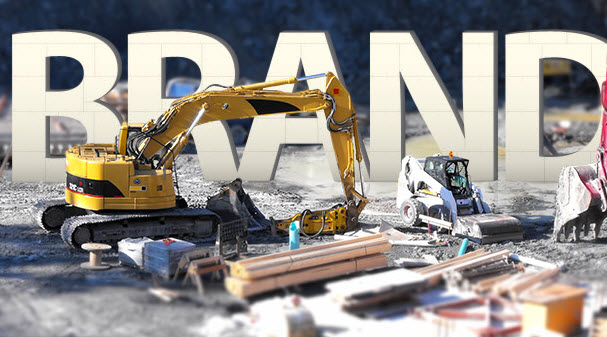 First of all, let's get one thing straight – building a brand is a long-term process.  Coca Cola didn't become a massive success overnight and, odds are, neither will you.  To get started, brainstorm how you'd like to see your company positioned across the following three categories, and then codify your thoughts into a defined "brand guidelines" document.
Want to learn even more about how to build a great brand?  Since this isn't an in-depth article on the subject, add the following recommended resources to your reading list:
7 Examples of Great Brands
Finally, to get your creative juices flowing, I've rounded up seven great examples of companies that have done a great job with their branding initiatives.  Study their examples and take what you can to drive your own business's growth!
Although you all know I'm mostly interested in tech companies, I wanted to pull great branding examples from a variety of industries to show you that, no matter what type of business you run, it's possible to succeed in creating a memorable image for your company.
With a little time, investment and forethought, you too can create the type of public perception that'll help you grow faster, make more money and develop deeper relationships with your target customers!