Last year was something of a mixed blessing for growing tech companies.  While some young startups achieved multi-billion dollar valuations (for example, Snapchat and Uber), others struggled when it came to obtaining the funding needed to power growth (as evidenced by both Fab and Rdio's staff layoffs).
Will 2014 be any different?  It's tough to say.  The success of the recent Twitter IPO seems to have increased investor interest in social and tech IPOs, which could lead to more money rolling in to promising startups.  Given how fickle the tech investing world can be, it's difficult to determine exactly where this interest will lead.  But based on current trends, I'll be keeping an eye on all of the following startups:
Coin
Imagine… a single solution that allows you to slim down your wallet by combining all of your debit cards, credit cards, loyalty rewards cards and other pieces of plastic.  Well, the former founder of Google Wallet, Kanishk Parashar, has done just that with the Coin card.  While the product won't officially launch until summer 2014, you can pre-order this special reader (which plugs into your smartphone's headphone jack and is swiped like a normal credit card) for $55 now.
But before you go spending your money, know that the app has some serious limitations as-is.  First, the Coin card won't work if your phone is dead – potentially leaving you stranded at the time of payment.  In addition, there's no guarantee that credit card issuers will work with the system or that the card itself will even work as intended (as the company is still in the prototype stage).  I'm holding onto my money for now, but I'll be watching this one closely throughout 2014.
Crowdtilt
The Crowdtilt crowd-funding platform recently received quite a bit of media attention after it allowed the perpetual-underdog Jamaican bobsled team to raise the funds needed for its trip to the Sochi 2014 Olympics.  But does this platform offer something unique enough to break into the somewhat-crowded crowd-funding space?  Possibly, as the platform's variable scale – which allows small groups of people to pitch in for presents, parties and more – gives it a unique edge over larger systems.  As a result, it's definitely worth keeping an eye on this year.
Clinkle
Clinkle's 22-year-old founder, Lucas Duplan, gets a lot of flack – and rightfully so, given his obvious PR ineptitude.  But that said, the company is sending out some pretty interesting signals.  Although the mobile payment processing app hasn't even launched yet, it has a reported 100,000 users on the waitlist.  But despite securing more than $25 million in funding throughout 2013, the company recently laid off nearly 25% of its staff.  I'll be watching this one closely to see whether it rolls out successfully or whether problems behind the scenes ultimately lead to its downfall.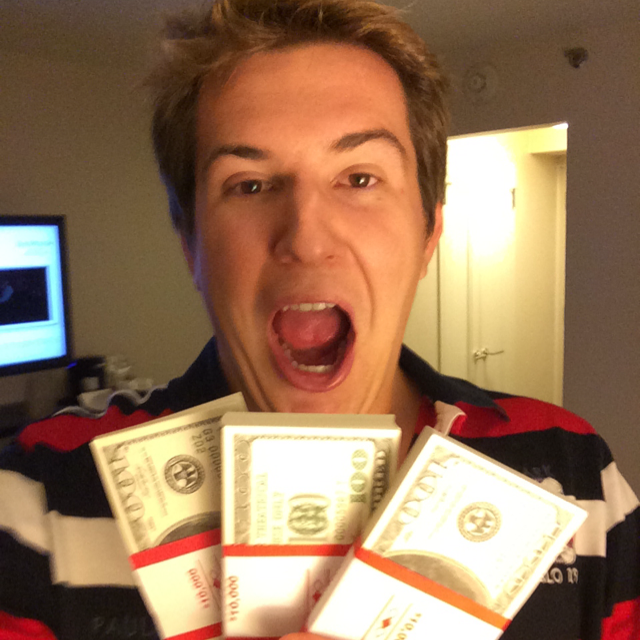 Tinder
Following on the coattails of Grindr, the Tinder mobile app sets out to facilitate in-person meetups by letting users scroll through pictures of those nearby who have indicated they're up for hanging out in person.  It's an edgy entry to this list, but according to chief executive Sean Rad, the app has led to 30 billion swipes and 300 million matches since its launch by capitalizing on the initial attraction of looks and physical magnetism.  As a married man, I won't be using this one personally, but I will be tracking its growth throughout 2014.
Circa
Free mobile app Circa takes a pretty revolutionary look at the way we consume news, bringing users one paragraph or photo at a time before sharing further explanations, maps and related content suggestions.  Making the app even more interesting is the weight being thrown in behind it.  Not only has the company raised $2.4 million in seed funding overall, it counts Reuter's social media editor Anthony De Rosa as its editor in chief, alongside 10 other reporters.  That's pretty powerful stuff, given the way digital news delivery has suffered in traditional channels over the past few years!
Shapeways
The idea of 3D printing is definitely catching on, but owning a 3D printer is still beyond the financial capabilities (or interest level) of most families.  That's where companies like Shapeways come into play.  Shapeways is a 3D printing service that earned publicity recently for its partnership with Victoria's Secret, in which the company produced a pair of delicate, crystal-studded "wings" for model Lindsay Ellingson.  Combine that with the company's huge $30 million investment from Andreessen Horowitz, and you've got the recipe for an up-and-coming startup in 2014.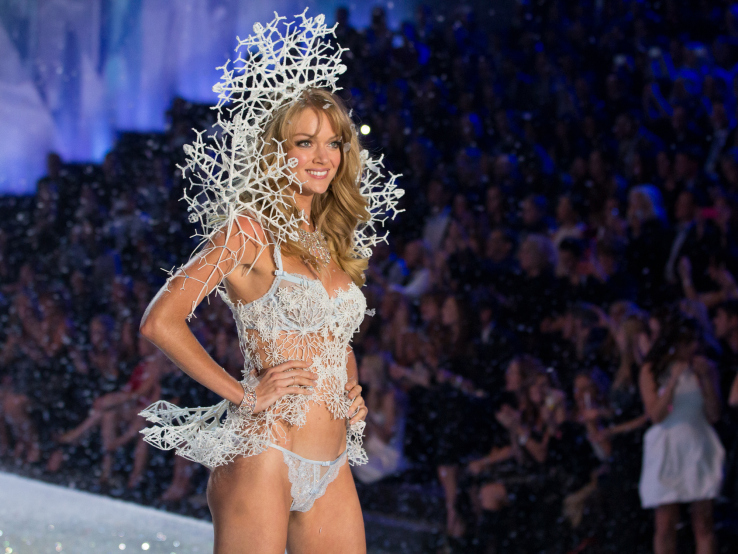 SmartThings
Want to be able to lock your front door from your smartphone?  Or monitor your furnace usage from your tablet?  SmartThings could be the app that lets you handle these and other domestic responsibilities from your mobile device.  With a recent $12.5 million Series A funding round complete, the company is poised to bring mobile household management to the masses during 2014.
Whisper
The ability to share information anonymously online has always been one of the major draws of the internet – the Whisper app just takes things one step further by giving users a place to share their deepest secrets without identifying themselves.  While the program doesn't do anything earth-shatteringly new, it's currently averaging close to 3 billion monthly pageviews and is currently enjoying a $25 million investment from some of the same people behind Snapchat's success.  Whether or not you feel secure sharing your own secrets online, it's worth keeping an eye on the growth of this promising app.
Hukkster
Bargain shopping is a popular pursuit these days, and the Hukkster app capitalizes on this by letting users follow products from nearly 1,000 retailers and receive notifications whenever the products go on sale and drop in price by 25% or more.  Bolstering the program's popularity has been a series of cash injections, including a $750,000 investment from the infamous Winklevoss twins that allowed the company to roll out sleek new iPhone and iPad apps.  The combination of great deals plus the capital needed to bring these deals to market makes Hukkster a startup to pay attention to in 2014.
Plum Alley
According to Forbes magazine, female entrepreneurs represent only 16% of the businesses seeking funding, as well as only 24% of the business owners receiving angel funds.  Plum Alley is one startup that's looking to change these disparities.  As part of its ecommerce platform, the company recently launched a crowd-funding platform designed exclusively for women entrepreneurs trying to get to the next level that's expected to take a big chunk out of the estimated $3.98 billion crowd-funding space.  Until historically financing trends that have largely rewarded men over women begin to reverse themselves, it's programs like Plum Alley that will play a major role in shaping financing opportunities for business owners of both genders.
Kabbage
Another solution for small business owners seeking working capital that's been attracting attention recently is Kabbage – a micro-lender that helps business owners with existing revenue streams to procure low interest loans in amounts ranging from $500-$40,000.
Coming off a $30 million funding round from Thomvest Ventures and other investors in 2011, the company is well positioned to not just make a name for itself, but to provide substantive support to the "startups to watch" listed here and on other industry news sites.  According to a profile on the Wired website, Kabbage "currently bankrolls $800 million in annual small business sales with its loans, and that most Kabbage customers take 10 advances per year."  Together, these two factors make Kabbage a company that's well worth keeping an eye on!
Certainly, there are more than 10 great startups out there that'll make waves in 2014.  These are just a few of my favorites, but if you have any other recommendations on companies that I should be watching, I'd love to see your thoughts in the comments section below!