When we meet someone in real life, we ask questions to get to know them better. We listen to their anecdotes, ideas, opinions, and beliefs.
We try to unearth their story, and to tell our own (or some of it, at least). The end goal is to connect. To find a kindred spirit with some similar likes, dislikes, and convictions for friendship, or romance, or some combination of both.
In business, the rules don't really change. Telling your story is a critical part of building your brand. It helps to shape how people view you and enables consumers to begin forging a connection with you and your company. Do it right, and you'll put building blocks in place that allow you to develop a thriving brand with an equally thriving future, one that people buy from simply because they love what you do, what you stand for, and the stories you share.
In fact, science has finally confirmed what we've long known to be true: we're hardwired for stories. They lead to better understanding, trust, comprehension, receptivity, and more. We teach important ideas to our children via fables and fairy tales. We share episodes from the lives of important religious and historical figures via dialogues and stories. We connect, engage, and are moved…to tears, to laughter, to anger, to sympathy, to action.
The trick, however…is to be authentic. Consumers aren't stupid. If they think you're fabricating stories and falsifying your brand they will find out. At some point, the truth will come out and the "brand" you built will be in need of some serious damage control if it's to survive.
"A good story makes you feel something and is universal. They want to grasp your values and your commitment to excellence; be inspired and intrigued. Storytelling is the most powerful way to convey these ideas." ~Mark Truby, Vice President of Communications, Ford Motor Company
Some of the world's biggest brands are guilty of, shall we say…stretching the truth. PepsiCo's Naked Juice got caught making claims that the products were "all natural" and "non-GMO". They ended up agreeing to a settlement that saw them pay out $75 to Naked Juice customers who could provide proof of purchase, and $45 to those that couldn't. Ouch.
Volkswagen was caught falsifying and cheating on emission tests for its diesel cars in 2015, a practice they had been doing for at least 7 years in an effort to deceive consumers looking for a cleaner, more environmentally-friendly vehicle.
Or how about General Mills, who was called out in 2012 by California consumer Annie Lam for the misleading marketing of their "Strawberry Naturally-Flavored Fruit Roll-Ups"? Turns out that despite what consumers would reasonably believe, there was no strawberry in a Strawberry Fruit Roll-Up. Finally, brain game app Lumosity was slapped with a $2 million fine for making unfounded claims about preventing dementia, memory loss, and Alzheimer's disease.
Of course, brands of this size can comfortably ride out these kinds of "hiccups," in part because of cold, hard cash, but also because they produce so many products under their name. If a PepsiCo brand fails, they just launch another. Could you?
I'm guessing the answer is "no." With that in mind, there are no ifs, ands, or buts here: just be 100% honest and genuine, 100% of the time.
Thankfully, for every PepsiCo and General Mills, there are heaps of impressive brands that are telling great, authentic stories. Let's take a look at 7 brands that are killing it with their storytelling, something Forbes has dubbed the new strategic imperative of business.
"Marketing is no longer about the stuff that you make, but about the stories that you tell." ~Seth Godin
1. Dannijo
Jewelry brand Dannijo was founded by sisters Danielle and Jodie Snyder in 2008.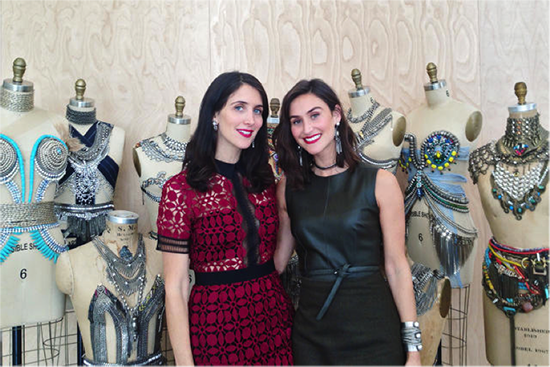 In the years since, the brand's incredible storytelling, combined with a fantastic product line that now includes jewelry, shoes, and handbags, has amassed the pair more than 146,000 Instagram followers. They've built themselves a celebrity-packed fan base that includes Rihanna, Sarah Jessica Parker, Natalie Portman, and Beyoncé.
When speaking with Fast Company, Danielle explained the sisters' belief that authentic storytelling is key to creating a successful lifestyle brand. She said companies need to "create narratives that are so compelling to consumers, they want to build your products into their lives." I couldn't have said it better myself.
So what stories is Dannijo telling, and how is it telling them?
The sisters use Instagram to showcase snapshots of their own lives, alongside lifestyle photos of their products and pics of celebrities (and beautiful non-celebrities) wearing – and rocking – them. Dannijo is popular with the rich and famous and your next-door neighbor.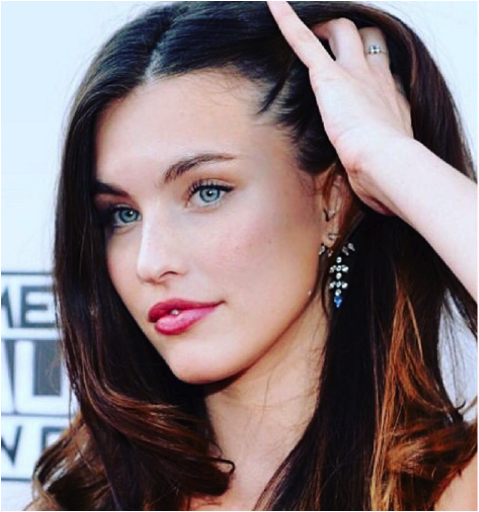 They regularly post inspirational videos such as #ConversationPieces, casual interviews between one of the sisters and another influential figure. Each of their videos tells its own story, and each one is absolutely true to the brand.
The website "About" page gives a little biographical background on the sisters, but more importantly highlights the charitable initiatives supported by Dannijo, such as creating sustainable economic opportunity for women in underdeveloped areas of the globe.
Their e-commerce portal features the World of Dannijo blog. With sub-sections like Style, Health & Beauty, Motherhood, and Danni & Jo, it's a one-stop shop for their products, stories, brand, and adventures.
What really makes Dannijo's content stand out is how Danielle and Jodie are almost always part of the story. You'll even see the sisters themselves modeling many of their products. They're just as much a part of the brand as the products, and when people buy their accessories, they're buying the sisters themselves.
They know this is key to their success, so as much as possible, they put themselves at the center of the stories they tell. The brand name is Dannijo, and the brand is Danielle and Jodie, and consumers have embraced all three.
Danielle and Jodie are what make the "Dannijo" brand. They feature customers and advocates in the stories they tell, but it's the sisters themselves that are the beating heart of the company. This goes against what most marketers will tell you: that customers should be at the center of a brand and the stories you tell. I still believe this, but there are exceptions to every rule. Danielle and Jodie aren't just selling jewelry accessories, they're selling a lifestyle that they embody and impart with each item they produce.
2. Airbnb
Conversely, Airbnb is 100% about the customer. How could it not be? Without the customer, there is no product. In this case, the customer – both hosts and guests – is the brand.
For anyone not yet familiar with Airbnb, it's an online marketplace in which homeowners can offer their property, or part of it, for rent. Travelers then use the site to book a stay in their home. Or at least, that's the general idea. Today the site includes more than just private homeowners – many hotels offer rooms for rent via the site, too. And you won't just find places to stay, either. The company now provides a space for hosts to offer experiences, and places to eat.
The services offered may have expanded, but it's still the customer that is the brand. Airbnb doesn't own or manage properties itself. They simply provide a forum for customers to promote and book properties, meals, and more. Most companies still have a product, even if nobody's buying, but not Airbnb.
Airbnb knows this, and instead of telling the company's story, it gets its customers to tell their stories. This is so important to Airbnb that they have a whole section dedicated to "Stories from the Airbnb Community." Stories. Front and center.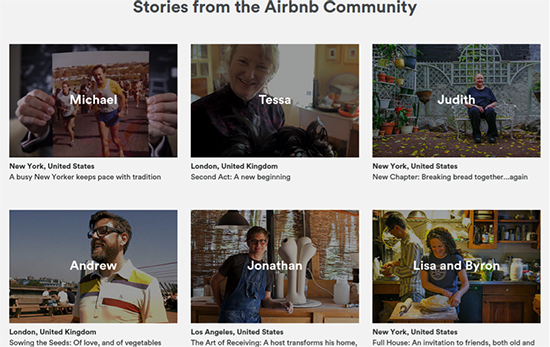 The site's Belong Anywhere rebrand and campaign used imagery and short films to offer a snapshot into the lives of Airbnb hosts and what a guest might expect a stay with them to be like. It moved the brand away from the business of houses and rooms to the business of home and experiencing a place like a local. Stories were and are key.
The company used their "Belong Anywhere" approach to raise more than $1 million for refugees through USA for UNHCR.
Positioning the customer at the center of the brand – in effect, letting the customer be the brand – is essential to the Airbnb philosophy.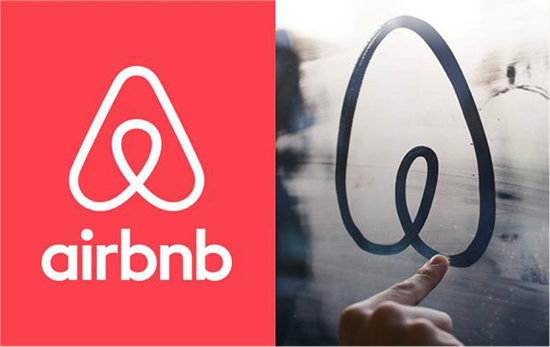 This technique works for Airbnb not only because it helps consumers to build an affiliation with the Airbnb brand, but because it helps consumers overcome one of the biggest pain points of using a service like this: who are the people I will be staying with, and what will the experience be like? Stories provide the answers.

It's understandable that first-time Airbnb-ers might feel a little anxious at the prospect of staying in a stranger's home. But using articles, video, and imagery to show that Airbnb hosts are normal, interesting people, just like the people who stay with them, helps to put the minds of potential guests at ease, and can even help to drum up excitement about the prospect of enjoying a more "authentic" travel experience with the Airbnb brand.
Their YouTube channel has nearly 92,000 subscribers and is frequently updated with new stories, reviews, and profiles. One such video in 2015 revealed that 550,000 people stayed in Airbnb properties for New Year's Eve, in over 20,000 cities. Another just this month invites you to experience NYC with locals.
Airbnb is literally built on the power of storytelling.
3. Minnetonka
It shouldn't be hard for a brand with as rich a history as Minnetonka to tell great stories, but not every brand with a tale to tell does it as well as these guys do.
Minnetonka has been producing quality, comfortable footwear since 1946. It's a "quintessential American brand" – an ideology the company has lived up to and remained true to throughout its history, even as the company has gone international. Today they trade in 50 countries worldwide.
It's clear that Minnetonka understands that staying true to its roots is key to building a brand with timeless appeal. Sure, products should move with the times, but wherever possible, what made a brand great – what attracted customers to it in the first place – is the foundation of the brand, and should stay firmly in place.
For Minnetonka, that means being a family brand which consumers can trust to supply them with products that look good, are comfortable, and will last. It's about providing quality products that are affordable and accessible to everyone, products that transcend class and generations. Cameron Diaz might wear them, but so do your parents, your neighbors, and your children.
These are the ideologies that the company pushes through in the many stories it tells.
It starts with the company "history," which is presented as a short timeline and ends with an inspirational movie that delves into the brand's beliefs and its relationship with the secret of its success – the customers.
It continues with a short article that illustrates a key component of the brand: the quality of the products and materials used to make them. We're also treated to a short video that takes us through the story of how the shoes and boots themselves are made.
And no savvy digital marketing campaign would be complete without a healthy dose of user-generated content. The #MyMinnetonka gallery allows customers to upload and share how they make Minnetonka's styles their own. Real people, real stories.
The stories continue onto Minnetonka's blog, where stories are organized under Culture, DIY, Style, and Heritage with a liberal sprinkling of everyday tales of adventure in which Minnetonka shoes have a starring role.
"The relationship people have with their Minnetonka's is special and distinct to each individual, and we are proud to have been able to help create these unique experiences since 1946." ~David Miller, 3rd Generation CEO
That's a lesson in dynamic storytelling from start to finish.
4. Burt's Bees
Body care brand Burt's Bees began in 1984 when its founders (Roxanne and Burt) met during a chance hitchhiking encounter, hit it off, and started making wax candles together.
Their story makes a little more sense when you learn that Roxanne was an artist and Burt was a beekeeper who was well-known locally for his roadside honey stand.
Today, Burt's Bees sells a huge range of natural bodycare products (350 at last count, but if nothing else, you're probably  familiar with their Beeswax Lip Balm).
Yet, despite the company's success, the Burt's Bees philosophy has remained exactly the same: "What you put on your body should be made from the best nature has to offer."
Theirs is a mix of natural care products for healthy living advocates, with a side of activism. And that not only resonates with their ideal customer, but also reveals the brand's prevailing ethos.
In place of an "About" page, the company has a whole section dedicated to enlightening customers on what the brand is about and what it stands for.

Its "history" is told through a stunning timeline that's heavy on the pictures and light on words. The "purpose" page explains the brand's guiding principles (its triple bottom line: people, profit, planet). It shows how Burt's has achieved Carbon Neutral Certification, and enlightens customers as to how their packaging is as sustainable as the products it contains.
The stories the company tells seep through onto social media, in particular YouTube. It uses video to educate consumers not only about the Burt's Bees brand, but also about one of the key ingredients in the brand's success: the bees.
If you only watch one of their stories, make it "Burt Talks to the Worker Bees."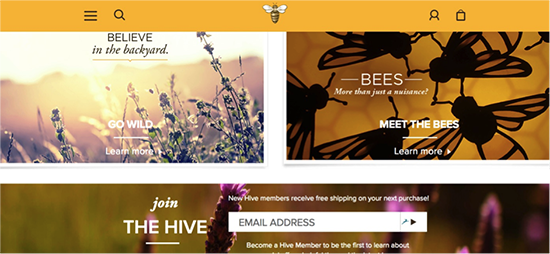 In 2016, the company launched a wildly successful "bring back the bees" campaign to raise awareness of the worldwide decline in bee populations. For every #selflessselfie posted, Burt's Bees donated 5000 wildflowers, with a goal of planting 2 billion. The campaign helped them cultivate more than 10,000 acres of honeybee forage in addition to many other projects to research and assist our pollinating friends.
The Burt's Bees brand is about being 100% transparent. The company is proud of the ingredients it uses and the products it makes, and it shows. Burt's uses storytelling as a mechanism to help customers buy into the company's philosophy: that we should treat our skin, and the world we live in, with care.
5. Nike
Nike has understood and has been leveraging the power of great storytelling longer than most people have been online. In 1999, the brand released a one-minute "commercial" that commemorated the career of Michael Jordan.
Despite being commissioned by Nike, there was no mention of the brand until the film's closing seconds in which, over a school photo of Michael, the brand's slogan "Just Do It" appeared, followed by the classic Nike logo.
This couldn't have been more different from most commercials at the time, which tended to lean towards the "sell, sell, sell" principle. Commercials weren't viewed online, they were viewed on television sets, and TV real estate was (and still is) very expensive. Wouldn't a two-second mention of a brand in a one-minute ad be a waste?
But Nike knew better than to push its brand down consumers' throats. It understood that what would really make a lasting impression, and what would help build the brand and allow the company to sell more products in the long-term, was an authentic story.
Storytelling sells. Storytelling resonates. Storytelling connects.
This ethos has held up, and is arguably what makes Nike one of the greatest brand storytellers of our time. Nearly everything Nike does is accompanied by a backstory, and their website is rife with them.
The launch of FLYEASE, an "easy-entry footwear system designed to help athletes on the go and of all abilities perform better" was joined by a video and article that told "The Flyease Story," the incredible tale of how the shoe came to hit shelves.
This vibrant comic strip recounts the history of one of Nike's most iconic items of apparel: the Windrunner Jacket.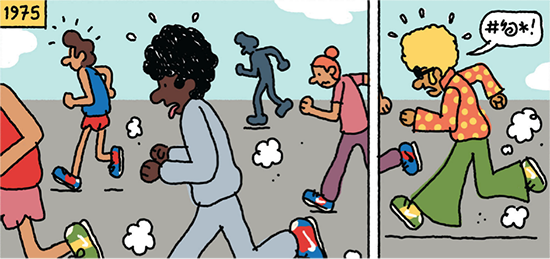 This video round-up charts "the year in Nike films" – in other words, it's a collection of Nike's 2015 promotional videos accompanied by a written commentary that describes the whats and whys of each film.
And yet Nike doesn't just tell its own stories: the company is pretty passionate about giving others a voice, as well.
One of their best is the recent Equality campaign, with the goal of "celebrating differences and inspiring change through the power of sport."

Nike launched with a moving video that asked us to extend the fairness and respect we see on the court, rink, or field to the "real" world. The campaign includes a line of accompanying athletic apparel and plans to donate $5 million this year to charities dedicated to equality across the US.
Everyone has a voice. Everyone has a story.
This article and photo gallery give an intimate look into Amsterdam's elusive street football scene…while this video explores how NBA player Kyrie Irving found the strength to get back in the game following a serious knee injury.
It's safe to say that Nike is really killing it with brand-driven storytelling, and while it would be fair to argue that it's easy for the company – that it's the biggest brand on this list by far – that doesn't mean we can't learn from the stories it tells and how they're presented.
6. Everlane
Everlane is an online and direct fashion retailer. There are hundreds of similar businesses out there, and Everlane may not look any different at first glance. But look closer.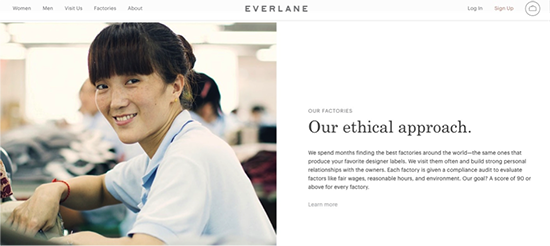 The brand is built upon nine simple little words: Know your factories. Know your costs. Always ask why.
They believe in what they've dubbed "radical transparency." Whereas other retailers keep production costs secret and typically don't like to discuss where and how their products are made, Everlane strives to reveal all. They don't just make it available to their customers, they actually announce it and go out of their way to share it.
The company works primarily off a 2-3x the production cost model. Other retailers? They may be charging 5x, 10x, or even higher. Each product offered by Everlane has its own story. You see in black & white the process and markup for each item. Customers learn why each item costs what it does. Simple.
The brand engages with its customers on Twitter (29.6K followers), Instagram (392K followers), and more. They share stories of new product launches, answer questions, tour and evaluate factories, and allow users to share photos.
Everlane says they believe in exceptional quality, ethical factories, and radical transparency, and they're not afraid to put their money where their mouth is. The factory and product stories are their brand.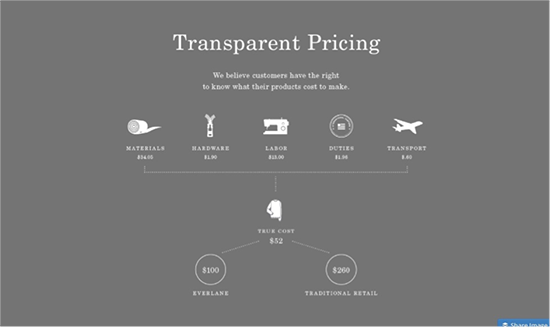 7. Krochet Kids
Socially-conscious? Check. A business model built on giving back to communities and making a genuine difference in the lives of its residents? Check.
Meet Krochet Kids.
Non-profit Krochet Kids produces simple, high-quality, hand-crafted, and affordable items of clothing and accessories including t-shirts, hats, and bags. But there's so much more to them. They use a "unique model" to "empower the women of Northern Uganda and Peru with the assets, skills, and knowledge to lift themselves and their families out of poverty." What's more, it knows the name and story of each and every individual that is employed to make its products.
The result is "long-lasting and sustainable change."

Krochet Kids tells its own stories, and the stories of the people that work for the company. As we'd expect, the company's history makes for pretty interesting reading. It began with a shared passion for snow sports and of course, crochet.
But there's a lot more to this brand than its founders.
Each item comes with a label that's signed by the person who produced it. Customers can then go and find that person's profile, see their picture, and read their story. Customers can continue the story and leave a thank you and share a bit about the life of the item now.
Take a look at the comments on Adelaida Mato Tolentino's story to see what I mean.

The stories continue off-site, too. The company has a strong presence on Instagram, but where it really shines is on YouTube. Its videos add more chapters to the brand's stories by telling us more about the products, the brand's philosophies, and how the work and education provided by Krochet Kids has helped to empower people and transform the lives of the workers, and in turn, their families and communities.
Each and every employee is an integral part of the Krochet Kids brand. The founders themselves are loud and proud about the company and its achievements, but it's the people who produce the products that really matter. Consequently, the manufacturers are given just as much, if not more prominence as part of the Krochet Kids brand.
Without the people that produce the products, there would be no brand. Krochet Kids is what it is because of the fantastic faces behind it and how everyone gets the chance to tell their tale.
There's no shortage of brands both big and small killing it with brand-driven storytelling. Take SuperJam, for example. Founder Fraser Doherty has turned it into an international success with the power of stories.
SuperJam's "about" page features a no-holds-barred timeline that chronicles the twists and turns of the brand's road to victory.
Fraser is not one to shy away from the camera. Consequently, the SuperJam blog is jam-packed (pun intended) with brand-driven tales that detail Fraser's latest achievements and recount his most recent adventures.
There's even a site dedicated solely to "Fraser the brand" (aka "Jam Boy") and he's even written a couple of books – get yourself a copy of "Super Business" if you want to read his story in full.
Or look to the online real estate marketplace Zillow. Using data on over 110 million properties, they tell stories that resonate with millennials – Where Can Millennials Afford to Buy Homes? – and those approaching retirement – 4 Top U.S. Cities for Seniors – and everyone in-between. The site's blog features stories on unique homes, tips & advice, home improvement, and the popular First-Person section with user-generated content.
Their Twitter feed shares buyer and seller profiles, unique renovations, fixer-uppers, and investment opportunity stories with their 363K followers.
Or GoPro and their user channel. Or Moxy Hotels and their Do Not Disturb #AtTheMoxy video series that shares stories of the chain and its clientele.
"When we read a story, not only do the language parts of our brains light up, but any other part of the brain that we would use if we were actually experiencing what we're reading about becomes activated as well." ~Rachel Gillett
Storytelling and marketing is the new power couple. There is no better way to connect, engage, and reach your customers. Period.
A great story is powerful and moving. It has heart and soul. But not every brand story will meet this criteria. The stories you tell don't all have to move people to laughter or tears, they just have to be authentic, open, and honest. Show that your company and your customers are real people with real stories to tell. Share what your brand is all about: your core values, purpose, beliefs, and mission. Create and share content, cultivate an active community, and tell the stories that matter to them.
Have you told any brand stories yet? What tactics and channels did you use? If not, what's stopping you? Leave your thoughts in the comments below: