Peek inside the heads of great marketers like Seth Godin and Steve Jobs, and you'll be surprised by the number of skills they have that might not appear to have anything to do with marketing. You'll notice things like interviewing skills, providing feedback, and even kissing butt. But you'll also see things you'd expect like storytelling, results-oriented drive, and a focus on the sales funnel.
After nearly 15 years working in the SEO industry in various capacities, I've found this to be true. Whether as the founder of Single Grain or in my full-time positions with companies like WebProfits, I've seen first-hand that when I focus on meeting my customers' needs, I ultimately wind up more successful than when I put my own personal gain first.
So, what does it take to follow that advice? A very wide range of skills. The modern marketer has to be familiar with a lot, good at many, and master of a few. To that end, I've come up with a list of 50 skills that you must have as a marketer in order to keep your customers happy and coming back for more.
How many do you have in your toolbelt?
1. Customer-centric
The truly great marketer obsesses about the customer: his or her needs, wants, desires, dreams, and problems. Every marketing conversation begins with the customer—and how they will benefit.
A marketer that can think like and understand the customer is able to create rich, engaging, and satisfying experiences for them. The experience is poised to become the #1 brand differentiator in the near future, even more so than price and the product itself.
2. Storytelling
A good marketer understands that people love stories. She can identify and weave a good narrative. She knows that conflict is at the center of every good story. And she knows that people want to see themselves in those stories.
Modern marketing means creating an emotionally compelling story and using brand-driven storytelling. They capture our attention in a world where we've become accustomed to tuning most things out. Storytelling helps you get more, sell more, and make more.
"Don't give them 4, give them 2+2." ~Andrew Stanton, VP of Creativity at Pixar
3. Speed Reading
If you want to stay on top of your game, then you need to read every book, magazine article, and blog post you can get your hands on. The more information you have at your disposal, the more ideas you'll have. A good marketer never stops learning, and is on top of the breaking news and emerging trends.
Try a few of these suggestions, and watch both your speed and comprehension skyrocket.
4. Building Associations and Making Connections
Great marketers can listen to an advertising idea, scan a business plan, or watch a presentation about a client's campaign goals and eventually bring together a comprehensive plan. They can see how to maximize opportunities across several industries and platforms.
Steve Jobs said that "creativity is just connecting things." Turns out, it's also the foundation of intelligence and scientific thinking, too.
5. Interviewing
Marketers need to think like journalists. No matter if you're talking to the CEO or a client or a focus group, you need to know how to ask the right questions to get the best answers, hunt for the best hook, and not be afraid to follow up with more questions.
6.  Describing the End Game
What does success look like? How do you know if you are succeeding or failing? What milestones do we have to reach to know we are on track and on schedule? These questions define the way a marketer thinks. He's always thinking about the big picture and the finish line.
Goals are the heart and soul of a marketing strategy. Tracking and analytics help you know if you're going to reach them.
7. Creative
Creativity is recognizing connections where no one saw them before. It's key to the production of unique and useful products and services. A great marketer spends a good deal of time thinking about and refining them.
Likewise, a great marketer needs to find fresh, original ideas and approaches for his clients and their customers. He's not afraid to fail – he loves risk – or throw away a bad idea. Creative thinking and ideas are the cornerstone of what he does.
8. Speaking
Some are born with the gift of the gab. Others are more introverted and quiet. As a marketer, you need to be able to command a room. You need to be able to handle yourself in both one-on-one situations and in front of a group. You don't have to love it—you just have to be able to do it well.
A confident speaker can convert. Most people are at least a little nervous when all eyes fall on them, but a modern marketer needs to actively work to diminish that fear.
9. Teaching
In connection with speaking, a great marketer will love to teach. He will love to share all of his knowledge and expertise. You can do this through blog posts, podcasts, one-on-one mentorships, workshops, or even teaching in an official classroom setting.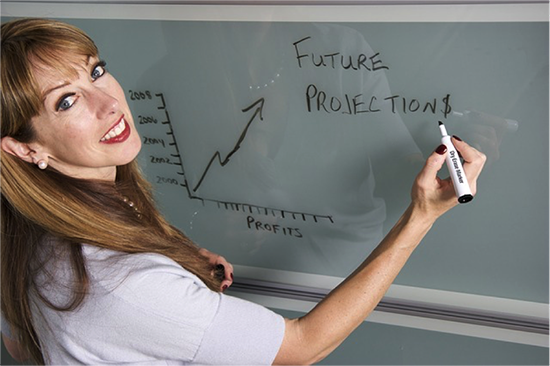 Fundamentally, teaching is about effectively conveying an idea to someone. Isn't marketing the exact same thing?
10. Writing
A great marketer will know how to craft just about any message. She'll know the essence of creating an email asking for a favor from a business partner or writing a proposal for a client. She'll be a perfect speller and know the rules of proper grammar (and when to break those rules).
Modern marketers may need to draft a compelling and engaging blog post, press release, video script, case study, white paper, product description, landing page, or any of a hundred other things. General writing and copywriting skills are essential. Practice. Take a course. Write, write, write.
11. Active Listening
Communication is not all about what you say. True communication occurs when you hear what someone else says and you correctly understand what they mean. That comes with good listening skills like asking questions, nodding, paraphrasing, and concentrating on what the speaker is actually saying.
If listening for you involves simply waiting for your turn to speak, you're doing it wrong. It's active, not passive.
12. Collaboration
Marketing is one discipline that must play nice with several other disciplines like sales, finance, customer service, and IT, to say nothing of those in the marketing department itself (copywriters, graphic designers, programmers, etc.). You must be able to work well with others. Teamwork is paramount to creating great marketing—so be humble and seek the expertise of other people, and not just your own.
13. Giving Feedback
Steve Jobs wasn't afraid to tell a designer his work sucked. Being diplomatic is important, but it's much better that you kill bad ideas quickly. If you don't provide feedback – or avoid confrontation – you'll allow bad ideas to fester and gain momentum, which ultimately will lose you time,money, and respect. Giving feedback – both positive and negative – is a part of the job.
14. Adaptable
Think about how much marketing has changed in the past 50 years, or 10-15 years for that matter. From radio to television to the internet, the changes that have influenced and transformed the marketing world have only increased. You need to be comfortable in this rapidly-evolving environment.
15. Understand Data and Metrics
As a marketer you should also live for metrics. You don't have to be a Google Analytics expert or a database mining guru,but you need to understand common terms, how to collect data, and most importantly, how to analyze and use it to improve your campaigns.
In fact, LinkedIn has listed "data analysis" as a top 3 skill for all professions the past few years. Hubspot predicts a 1.5 million shortage of data marketers by 2018. The American Marketing Association has it as one of their 7 necessary skills, and found 13% of job postings listed it as a required skill. Venngage discovered that 45% of marketing job ads listed data analysis as a requirement, while only 3% of marketers included it as one of their skills.
"No marketer needs to be a data scientist, but marketers should know the ins and outs of analytics platforms they use – and those their clients use." ~Jess Vadino, Digital Experience Leader at SoftServe
If nothing else, consider getting experience and training in Google Analytics. Stand apart.
16. Results-Oriented
Speaking of data, a great marketer knows that everything she does should be tied to performance. This goes back to her love for the endgame, and her belief that without measurable results, you can't tell if you're winning or losing.
17. Direct Marketing
She's developed this hard-nosed quest for results from her exposure to direct response marketing, which is a discipline inside marketing made famous by the real Mad Men.
"Your role is to sell, don't let anything distract you from the sole purpose of advertising." ~David Ogilvy
18. Persuasive
You should have a fascination with figuring people out—what are their hot buttons? What makes them tick? What do they want out of life? This product or service? This campaign? Identify that, then focus on what you need to provide them to deliver it. Ultimately, marketing is about convincing someone your product is the solution to their pain point, want, or need. The more persuasive you are, the more successful you'll be…with your clients, their customers, your colleagues, and co-workers.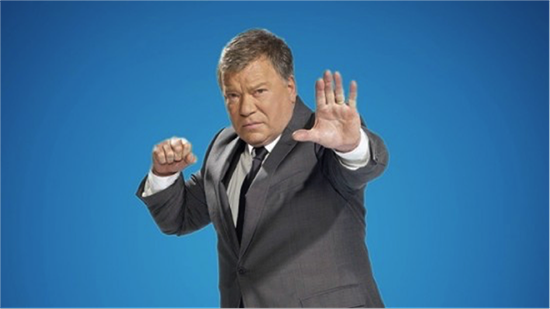 19. Negotiating
Love it or hate it—you've got to do it occasionally if you want to get things done. It pays to learn some basic negotiating tactics like "good cop/bad cop," "deadline", or "be willing to walk away."
20. Analyzing Emotions
Whether it's your clients, CEO, or customers, understanding how emotions make people buy what you're selling is an incredibly effective skill to have when it comes to marketing. And it all starts with the knowledge that people buy on emotions, not logic.
"Sell on emotion, but justify their purchases with logic."~Joe Sugarman
Identifying the emotion to target – the one that will resonate with the majority – is your first step to success.
21. Search Engine Optimization
You don't have to master the art of SEO (although it wouldn't hurt), but you do need to know the basics like link building, on-page optimization, and the impact social media has upon rankings.
Organic search accounts for up to 95% of your desktop traffic, and likely less but still the lion's share on mobile, so learning how to rank as high as possible on the results page is absolutely crucial in 2017.
22. Content Marketing
This is another sub-set of marketing that should be in every marketer's toolbox. Modern marketing is primarily digital marketing, and digital is still primarily content marketing.
"Content marketing is the only marketing left." ~Seth Godin
In the years since Godin made that bold claim, marketing has continued to evolve to include influencer, social media, referral, and on and on. Ultimately, though, it's all about creating and sharing something high quality and useful with your customers and leads.
That's content: infographics, blog posts, videos, podcasts, ebooks, case studies, white papers, tutorials, interviews, profiles, reviews, lists, roundups, memes, slide decks, and dozens of other types.
A good marketer must have a solid grasp of content marketing in general, and be an expert in at least a few different types.
23. Public Relations
This boils down to the exchange of information between you and the public. How much and when do you reveal the new product you're creating? How do you respond to a customer service nightmare? How you deal with these issues is the difference between a positive and negative public opinion.
And in the word-of-mouth world we call home, public relations and opinion is very, very important. Do you have a PR strategy? Do you possess the skills and know-how to craft one? Make sure the answer is 'yes' for both questions.
24. Social Media
The importance of being social media savvy in marketing can not be stressed enough. 92% of marketers believe it's important for business, and more than 50% using it report that it has improved sales.
Are you familiar with the major social media platforms out there, including the strengths and weaknesses of each? Do you have a general sense of each one's target audience? Can you tell which corporations would benefit from a social media program—and which ones wouldn't (hint: very few wouldn't benefit)?
Choosing the right channels, and maintaining an active and engaged presence, is not an option. It's a necessity…one that often needs a full-time social media manager to stay on top of it all.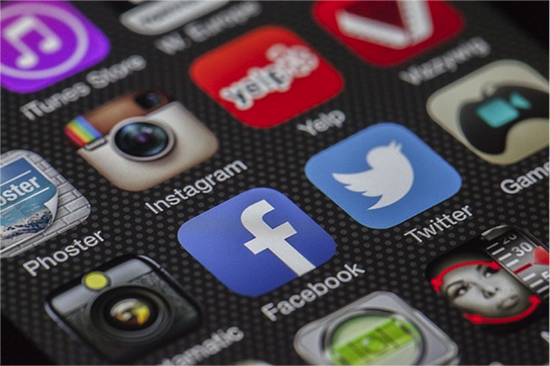 24. Manage Multiple Projects
It would be nice if you could just focus on one campaign or project at a time—but unfortunately that won't be the case. You'll need to be able to juggle multiple ideas, plans, and end goals.
Good time management is part of any job, but it's pivotal for marketers in the fast-paced, instant digital world of 2017.
26. Research
Marketing is all about studying your market, customer, product, and company. To do it well, you'll have to roll up your sleeves and dig for information: industry profiles and benchmarks, analytics, focus groups, interviews, surveys, and more.
The marketer that knows where to find, collect, analyze, understand, and use the mountains of available data will not only succeed, but rise to the very top in the years to come.
27. Leadership
More than likely, as a marketer you'll work with a team to accomplish your goals. A great marketer is also a great leader, recruiting and encouraging people to accomplish the individual goals that make up a successful campaign.
28. Decision Making
Even though you have access to a ton of information, you'll never feel like you have enough. Worse, you may get overwhelmed by all of that information, something called analysis paralysis. Or you may fear making a wrong decision.
The good news? Like anything else, decision-making is something you can learn, practice, and improve. Analyze the data, make a decision, implement, measure, and then learn from your mistakes.
29. Networking
Marketers understand that the more people you know, the more opportunities, ideas, and help you will have. This is why you should spend a good chunk of your time connecting with people on social media, at conferences, lunches, and other networking events.
30. HTML
It's the language that built the internet. And HTML remains as relevant and important today for anyone working in the digital realm. You don't have to become an expert, but you should have a solid working knowledge of the basics. Why?
For starters, a recent Venngage study of job postings and 460K marketers on LinkedIn found that 20% of the jobs listed HTML as a requirement, while only 3% of the marketers had it down as a skill. And let's not forget that digital is the medium of choice in 2017.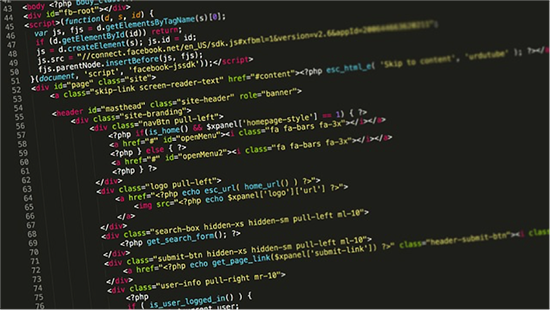 Image Source
31. Authority Building
The marketer realizes that he's only as good as what people think of him…so he constantly works to become a master in his field. Give away your expertise and best ideas for free. Guest post on authority sites, comment on other's work, engage on social media, speak at events.
Get out "there" and get known.
32. Anticipating and Handling Objections
A strategy with a healthy dose of testing allows you to zero in on what annoys the client – or what will make a customer say no to your product offering – and then adjust to overcome that objection.
Removing the friction, or eliminating the resistance, or whatever else you want to call it, before the customer hits it will make conversions that much easier. Is it a trust issue? Add trust indicators. Is shipping too expensive? Consider making it free. Identify and erase.
33. Closing Sales
People usually fail at sales because they are afraid to ask for the order. A great marketer knows that most customers won't buy unless you tell them that's exactly what they should do. In digital marketing, it's all about the call-to-action.
If you want them to sign up in order to move them down the funnel, tell them in explicit and benefit-to-them terms. Want them to add to cart? Say that. Close. The. Sale.
34. CRO
Conversion rate optimization – along with SEO – is a seemingly peripheral skill that you absolutely, positively need in modern marketing. If you're not converting, nothing else matters.
"The only purpose of advertising is to make sales. It is profitable or unprofitable according to its actual sales." ~Claude Hopkins
CRO tips and tricks can give you stronger landing pages, emails, funnels, product pages, and more.
Grasping the basics is fairly straightforward – do everything you can to make the customer experience fantastic and friction-free, and encourage them to convert – but it can take years to master the subtleties. Is it worth the investment? Yes.
35. Reciprocity
Remember the Hari Krishnas handing out flowers at airports? That was pure marketing genius. Their donations skyrocketed because giving someone a gift makes other people feel obligated to give them something in return. Marketers understand people don't like to be in debt to others.
In fact, reciprocity is one of Robert Cialdini's 6 principles of persuasion. Use it, but use it wisely.
36. Building Scarcity
Another worthwhile marketing skill – and another of Cialdini's 6 principles – is the ability to use scarcity. A limited time offer or limited supply are examples of building scarcity to encourage customers and prospects to act quickly. Immediately.  We want what we can't – or think we can't – have.
But this one comes with a caveat: use it too frequently, and it loses its power. Don't abuse it.
37. Pricing
You need to fully understand and appreciate the impact manufacturing costs, quality, customer expectations, market position, market conditions, and competition have on your product. Price optimization and monitoring can help you and your clients reach maximal profitability.
38. Testing
Running tests is one of the things that makes marketing so fun. Whether it's an A/B test on an email headline or a multivariate test on a landing page, you'll not only gain valuable insight for improvement, but get a kick out of guessing what'll win out in the end.
"Never stop testing, and your advertising will never stop improving." ~David Ogilvy
39. Metrics
You know how and love to look at numbers. A lot of numbers. Number of subscribers, traffic, page views, downloads, opt-ins, clicks, sales, and more.
Some metrics are more important than others, and it's up to you to focus on those key to your current client, campaign, and product.
40. Compression
As a marketer, you need to be able to clearly and concisely describe or summarize a complex or big concept into a short, easy-to-digest idea. After listening to clients or management ramble for hours, a marketer worth their salt will be able to say, "So you want X with Y by Z, right?"
41. Positioning
You can study a product, its market, and target customer and eventually articulate the benefits that need to be promoted and the best way to craft that message across all relevant channels.
42. Mobile
It's a mobile world. We conduct searches, consume content, and browse online primarily with our smartphones and tablets these days
A good marketer knows this, and is skilled in mobile-friendly designs, analytics, and trends.
43. Organized
Whether it's your desktop or the latest marketing campaign, as a marketer you need to be able to coordinate smaller things into meaningful larger chunks. This includes building a marketing team or a content marketing strategy. In essence, you've got to keep a lot of balls in the air at once.
44. Data Visualization
We process and understand visual content better and faster than text…up to 60,000x faster according to some studies. Taking a chunk of data and presenting it as an infographic, or graph, or chart, or meme, or slide makes for easier comprehension and sharing, and that makes for dynamic marketing.
45. Tech Savvy
Not only is most marketing digital in the modern world, but most of the tools, services, and platforms used for it are as well.
You need to be familiar and comfortable using CRM, email marketing solutions, graphic design platforms, CMS, analytic platforms, scheduling and messaging apps, spreadsheets, social media, marketing automation, and many other existing and emerging tools.
46. Recognizing Great Design
You don't have to be a designer to be a marketer. You just have to be able to spot good design and bad design. You have to know what both attracts and repels people. And that includes the products and services you represent, websites, emails, videos, PPC ads, infographics, landing pages, and every other type of content.
47. Creating Innovation
Are you pushing to stand out from the crowd? Do you strive to create something that competitors can't copy because they don't have your resources? Are you always saying, "What if"? If you can honestly answer yes to each question, then you're a damn good marketer.
48. Kissing Butt
Great marketers aren't so proud that they aren't willing to kiss butt once in awhile to get stuff done. They understand that a little flattery goes a long way—even if the individual on the other side of the table knows he's being flattered. People like their egos stroked.
49. Motivating Others
You might be a passionate and able marketer, but you'll no doubt run into situations where people you have to work with aren't as motivated as you. You must be able to pass some of that passion and motivation on to others.
50. Courage
It's hard being a marketer—especially if you want to be a great one. You need to have the cajones to stick to your ideas, to call crap "crap" when you see it, and take death-defying (metaphorically speaking) risks.
See what I mean when I said a marketer needs a wide variety of skills? And this list is by no means conclusive…we could have added another 50. Or another 100.
A great marketer is great with people. They can communicate well, they aren't afraid to admit when they don't know something, and they focus more on the customer than anyone else. Does that describe you? Could it? The demand for digital marketers is only going to get bigger. Tick these 50 boxes, and you're well on your way to starting a fabulous career and reputation.
What other skills do you think every marketer should have that I haven't included here? Let me know in the comments below: