There's no doubt that content marketing has grown in popularity over the last few years to become one of the web's most important promotional strategies.  And while I've always been a major proponent of this technique, it's thrilling to see interest in this subject grow universally, as this surge in interest has led to the development of great new content marketing tools.
When it comes to these tools, the following are 25 of my favorites.  This list certainly isn't comprehensive, but I hope it gives you the resources needed to take your content campaigns to the next level!
Content Curation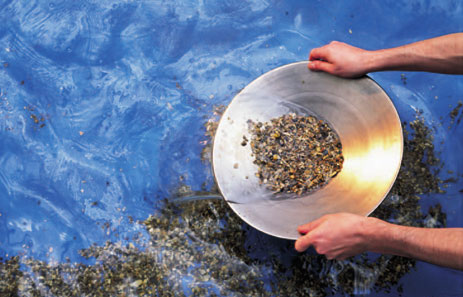 Every good content marketing piece begins with an idea.  All of the tools below will help you to find inspiration and drum up ideas for your next project:
List.ly
Website: http://list.ly/
Price: Free
Co-founder Nick Kellet describes List.ly as "true social curation with lists as a metaphor."  If that's a bit obtuse for you, all you need to know is that List.ly lets you create and curate lists on anything you can imagine.  These lists can be used for your own personal content curation efforts (for example, to track a series of blog posts you want to reference in your own upcoming article) or embedded on your website for your readers to enjoy.
Storify
Website: http://storify.com
Price: Free (VIP plans available upon contact)
Storify allows users to create stories based on the content shared on social media websites.  As an example, take a look at the "What Facebook's $38 IPO price means to the rest of us" storify shared by Neil Patel on the Search Engine Journal blog.  Use this example – as well as the ten strategies for using Storify effectively – to create engaging social stories for your own web properties.
Feedly
Website: http://feedly.com/index.html
Price: Free
With Google Reader out of the picture, the Feedly app has stepped up to offer the next best thing when it comes to RSS readers.  Sign up for a free account, add your favorite blogs and then reference your Feedly list whenever you have trouble thinking of new post ideas for your own website.
Quora
Website: https://www.quora.com/
Price: Free
Quora is a free Q&A site, but unlike Yahoo Answers, the required login features draw a higher caliber of expert responses.  To use this tool for your content marketing efforts, browse for questions being asked in your industry and then craft your own responses via blog post, social media post or video.
Alltop
Website: http://alltop.com/
Price: Free
Founded by notable entrepreneur Guy Kawasaki, Alltop is a site that curates blog post links from top sites across a wide variety of topics.  For best results, set up a "MyAlltop" page with the best blogs in your industry, then read through what's hot on these sites when it's time to come up with your own content marketing ideas.
Lingospot
Website: http://corp.lingospot.com/
Price: Paid (Contact the company for more details)
While Lingospot may not be right for small businesses, its automated content marketing tools make it an interesting option for large-scale publishers.  The company uses intelligent algorithms to understand the context of user behavior in relation to content streams, then serves up dynamic content based on anticipated preferences.  It isn't cheap, but it can be an intriguing option for those looking to improve the "stickiness" of their websites and other marketing channels.
Shareist
Website: http://www.shareist.com/
Price: Paid (Plans start at $10/month)
If Lingospot seems like overkill for your current content marketing needs, take a look at Shareist.  Although the content curation process isn't automated for you, Shareist creates a central editorial system on which you can capture ideas for text, images, videos, audio clips, quotes, links and more.  Once tracked, these content snippets can be used to generate blog posts and email newsletters from a single location.
Content Creation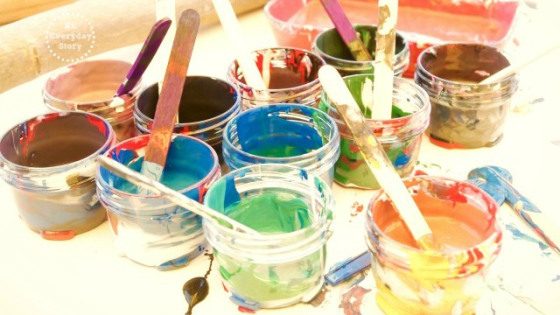 You've got ideas – now it's time to get down to the business of content creation!  Adding any of the following tools to your roster of standard content creation programs (like Microsoft Word or Photoshop) will help you to generate content quickly and take advantage of new media formats.
Visual.ly
Website: http://visual.ly/
Paid: Free (Paid infographic creation outsourcing available through the site)
Content marketers love infographics, but paying data miners and designers to create new graphics for you can get pricy.  Enter Visual.ly – a tool that allows you to either create your own infographics for free based off of standard templates or hire a designer who specializes in infographics to customize one of these layouts for you.
Prezi
Website: https://prezi.com/
Price: Free (Paid plans start at $59/year)
Think of Prezi like Microsoft PowerPoint 2.0 – instead of being stuck with static slides, you can use Prezi to create interactive presentations that are great for conveying complex messages and data points in an interesting way.  There's a little bit of a learning curve, but once you get the hang of the program, it's easy to create the kinds of presentations your audience will love to share.
Meme Generator
Website: http://memegenerator.net/
Price: Free
Internet users relate to and love to share memes – those clever pictures with bold white text stretched across the top and bottom.  To harness this trend for your own marketing purposes, use the Meme Generator website to either source popular memes to embed on your website or create your own graphics.
PicMonkey
Website: http://www.picmonkey.com/
Price: Free (Paid plans start at $33/year)
Can't afford Photoshop and don't need all the features that come with GIMP?  Give the simple-to-use PicMonkey photo editing platform a try!  Even the free version of this program gives you everything you need to crop pictures, adjust colors or add text to the images you plan to use in your content campaigns.
Animoto
Website: http://animoto.com/
Price: Free (Paid plans start at $30/year)
Video creation doesn't have to be complicated.  Animoto offers a "drag and drop" interface that lets you create simple, stylized videos with a few clicks of the mouse.  Upgrade to one of the company's paid plans and you'll be able to add text to your videos, swap in even more royalty-free music and more.
Content Outsourcing
Knowing that you need great content to market your business online is only half the battle.  If you don't have the time or the skills to create content on your own, consult the following resources to find outsourced workers who can handle this process for you.
Contently
Website: https://contently.com/
Price: Paid (Contact the company for pricing)
According to Contently's motto, "Those who tell the stories rule the world."  As a business owner or marketing manager, you can take advantage of the vast network of freelance writers the company has built to tell your own story, or leverage the program's content creation and workflow management tools to streamline your marketing campaigns.
Scripted
Website: https://scripted.com/
Price: Paid (Content priced a la carte based on product type; for example, blog posts start at $49/post)
If you need written content created, you may find the Scripted platform to be a bit more straightforward than Contently.  Simply select the product you want created (options include blog posts, white papers, email newsletters and more), pay your fee and you'll be matched with a freelance writer who can handle your assignment.  You can also contact the company for custom pricing if you anticipate purchasing content on a regular basis.
Writer Access
Website: http://www.writeraccess.com/
Price: Paid (Content billed on a per-word basis, based on the quality of the writer you select)
Like Scripted, Writer Access aims to match your content needs with one of its on-call internet writers.  But if you're interested in taking a more DIY approach, Writer Access allows you to specify the caliber of writer you wish to hire (as an example, a 4-star writer will cost you more than  2-star writer) and even conduct Casting Calls to find the writer that's right for your needs.
ProBlogger Job Board
Website: http://jobs.problogger.net/
Price: $50 for a 30-day listing
If you want to go fully DIY, posting your listing on the ProBlogger Job Board will let you get in touch with potential writers directly – without paying the admin fees associated with services like Scripted or Writer Access.  Be aware, though, that ProBlogger caters primarily to bloggers.  If you're looking for outsourced writers to handle other type of work, you're best off looking elsewhere.
Content Promotion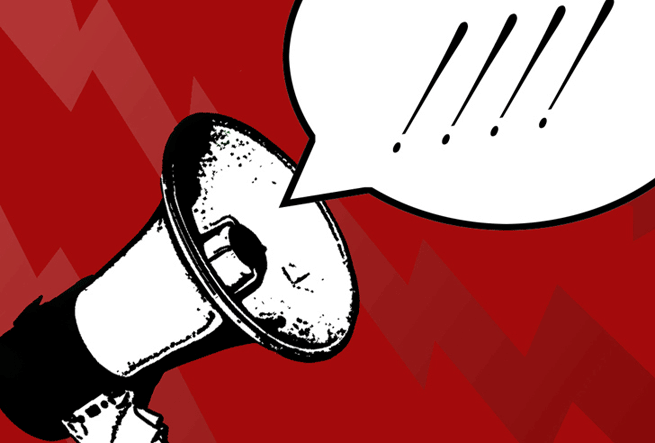 Once you've invested in creating epic content, don't let it sit unnoticed on your site.  Use the following tools to help promote your work and get it noticed by your target audience members.
Buffer
Website: https://bufferapp.com/app
Price: Free (Paid plans start at $102/year)
Social media marketing works best when profiles are updated regularly, and the Buffer app is one of the best tools out there for keeping your social streams stocked with interesting content.  Once you've installed the program's browser plugin and connected your accounts, all you have to do is click the "Buffer" button and predetermined updates will be published to your profiles according to the schedule you specify.
Content Blvd
Website: https://www.contentblvd.com/
Price: Paid ($29/blog post placement)
The premise behind Content Blvd is simple – submit your blog posts to the company's dashboard, share your article with the publishers using the platform and then accept offers to publish your content on interested sites.  You get the exposure and the publishers involved get free content.  Everybody wins!
Gravity
Website: http://www.gravity.com/
Price: Paid (Contact the company for pricing information)
Like Content Blvd, Gravity offers a sponsored story platform that connects brands (like you) with the publishers that have the power to disseminate their content.  But one unique Gravity feature that's worth taking a look at is the company's "Interest Graph" tool, which enables you to dissect your target customers' preferences and interests to better target future content pieces.
Content Analytics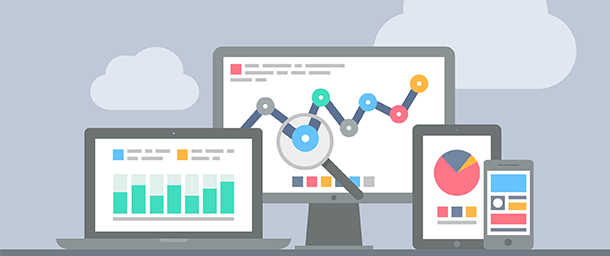 In the words of Peter Drucker, "What gets measured, gets managed."  Don't go into content marketing blindly.  Instead, use one of the tools listed below to track the impact your content campaigns are having on your business's overall growth in order to measure your ROI and determine how to best adjust course in the future.
Hubspot
Website: http://www.hubspot.com/
Price: Paid (Plans start at $200/month)
Hubspot isn't cheap, but the impact it can have on your content marketing campaigns can be well worth the expense.  Essentially, Hubspot ties a number of content creation tools to its lead generation and conversion features to let you deliver and measure the impact of personalized content.  It's a complex program with a huge learning curve, but it's a great option for those looking to fully invest in content marketing.
Webtrends
Website: http://webtrends.com/
Price: Paid (Contact the company for pricing details)
Similarly, Webtrends is a hosted analytics program that measures website statistics, traffic and visitor behavior.  Unlike Hubspot's all-in-one suite, Webtrends offers a number of specialized solutions, making the program worth a look if you're only interested in specific analyses at this time.
Marketo
Website: http://www.marketo.com/
Price: Paid (Plans start at $1,195/month)
The price tag associated with Marketo isn't for the faint of heart (or the small business that's just dipping its toes into content marketing).  However, if your past campaign success has you looking for ways to improve your results on a holistic level, Marketo's program – which offers marketing automation, email marketing, social media marketing, analytics and sales insights – may make sense for your business.
Content Organization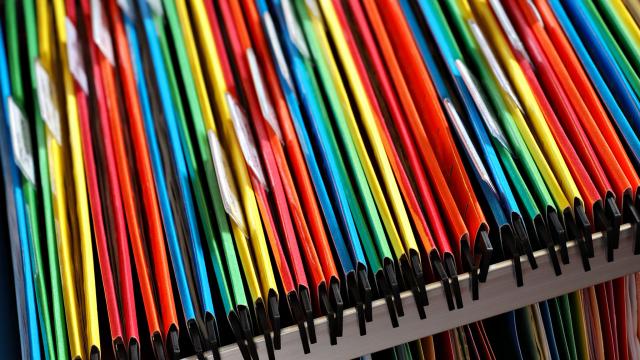 As your content marketing efforts become more complex, organization will become one of your top priorities.  The following are a few of my favorite tools for keeping everything on track:
Trello
Website: https://trello.com/
Price: Free (Paid plans available starting at $45/month, but most users will be fine with the free version)
When I was with Single Grain, we used this system for everything – from coordinating with content creators across the country to tracking project status updates to communicating with clients.  It's an amazing program for organizing multiple initiatives, and best of all, it's free!
Evernote
Website: http://www.evernote.com/
Price: Free (Paid plans available, but again, most users won't need them)
There's not much I can say about Evernote's benefits that hasn't already been said before, but it's still so important to my daily workflow that it easily deserves a place on this list.  Every day, I use Evernote to track my top priorities, any questions I have that need to be answered and any resources I want to be able to come back later.  In my opinion, it's a must-have for organizing your content marketing initiatives.
Harvest
Website: http://www.getharvest.com/
Price: Free (Paid plans start at $12/month)
Tracking the time you spend on different content projects is a critical part of being able to evaluate their overall ROI.  For that reason, it's incredibly important to have a timing tool like Harvest operating alongside your other apps and programs.  Give it a try, then use the data you've generated to determine whether you're using your content creation resources wisely.
Like I said before, this list isn't comprehensive.  There are plenty of amazing content marketing tools out there today, so if you have another favorite that you believe deserves a spot on this list, leave your recommendation in the comments section below!