By now, I shouldn't have to convince you about how powerful content marketing is, as well as how significant of a difference it can make in terms of your website's performance.
But just in case you aren't fully on board with this new promotional paradigm yet, consider this…  Of the brands surveyed by the Content Marketing Institute in 2013, 86% of business-to-consumer (B2C) companies are planning to maintain or increase their current content marketing spend, while 54% of business-to-business (B2B) companies report the same commitment to this marketing strategy.
Pretty compelling stuff, right?

Now, if you're planning to add content marketing to your promotional toolbox as a result of these trends, it's important to recognize that it isn't as simple as tossing up a few new blog posts or plastering content links all over your social profiles.  Like any other legitimate advertising technique, content marketing should be approached in a strategic way that's designed to produce demonstrable results.
With this in mind, you'll find that the key to successful content marketing lies in developing a framework that will guide your promotional activities.  The following are just a few of the difference considerations you'll want to undertake when creating your own strategic content marketing plan:
What do I know about my audience?
One of the worst things you can do when it comes to content marketing is to adopt a "one size fits all" mentality.  Every market is different – and that means that every content marketing campaign must be different as well.
Before you even think of beginning a content marketing campaign, it's important that you get to know your audience.  Finding the answers to all of the following questions should help you to outline the content marketing strategy that will be best for your business:
What do my current customers have in common?
Can I extrapolate any demographic trends from my current customers?
How are customers finding my business?
What image do people have of my business?
Where are my current customers hanging out online?
What other common interests do my current customers have?
What types of content do my current customers like to share?
In addition, you might find it helpful to create sample "persona profiles" based on your customer research.  Persona profiles are descriptions of generic target customers that can be used to drive future content promotions.  As an example, if you run an online store that sells athletic apparel, one of your persona profiles might describe "Willy Weekender" – the corporate employee who's primarily active on the weekends.
By fleshing out these profiles as much as possible using your customer research data (for example, by describing Willy's personal beliefs, preferences, interests and more), you'll be better able to plan a content marketing strategy that reaches your target customers as effectively as possible.
What do I want to achieve with content marketing?
In addition to determining who you plan to target via content marketing, it's just as important that you understand the actions you want these consumers to take.
Take our example of Willy Weekender above…  While you might be able to use your customer research data to develop content pieces that attract the interest of consumers like him, your efforts are all for naught if you aren't able to get these readers to buy something!
In this case, your desired action is a purchase (as will be the case for most businesses operating online).  However, your target actions might also include:
Increasing your number of social profile followers
Increasing your number of social shares across different networks
Increasing your number of brand mentions relative to your competitors
Increasing traffic to your website
Increasing social shares on your company's website
Increasing the number of user-generated reviews left on your site
All of these options represent valid goals, though it's important that you have a system in place for measuring the impact of your content marketing efforts.  Being able to track these achievements and assign a monetary value to them will enable you to determine whether your content marketing efforts are resulting in a positive ROI for your business.
What resources can I allocate to my campaign?
Another part of your strategic content marketing plan must include a discussion of the resources you'll allocate to your campaigns.
As an example, suppose your customer research leads you to believe that disseminating infographics on Facebook will be an effective way to reach your target audience members and encourage social sharing.  But unless you have an employee on staff that can handle researching and designing these highly-shareable images, you're going to have to outsource the process – representing a new cost for your marketing efforts.
Because effective content marketing requires the input of resources – whether in time, money or both – it's a good idea to analyze the skills and availability of your current staff members, as well as the amount of capital you can commit to these projects, before launching a new campaign.
How can I ensure consistent engagement?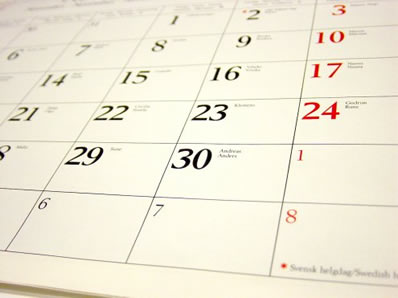 Once you've gathered the background information described in the previous sections, you'll want to translate this data into a series of documents that details how and when you'll engage with your audience through content campaigns.
Because regular, consistent engagement is critical to the success of this type of marketing program, it's important to take the time to create the following documents:
An editorial calendar that describes what type of content you'll publish, when it will go live and who will be responsible for every step in the publication process.
Job descriptions that list the responsibilities of every person who will be involved in your content marketing campaigns, as well as details on how to access any external resources needed.
A style guide that details the tone, visual appearance, branded elements and other elements that make up your company's "voice" online.
A metrics tracking spreadsheet that will be periodically updated to measure the impact of your content promotion efforts on the target actions you've defined.
Ideally, having all of these documents in place will help your content marketing efforts to run smoothly and efficiently.  But unfortunately, these documents alone aren't enough to ensure your campaign's success.
While regular engagement is important, it's critical that you avoid blindly following the plans you've laid out for yourself.  These documents must be evaluated regularly and changed based on the results your campaigns have generated and the feedback you've received from members of your target audience.
To see why this is so important, imagine that your customer research indicates that most of your customers check in on Facebook at least once a day.  But a few months after you begin your campaign, a hot new social network opens up and businesses report seeing higher levels of user engagement on this site than on any of the more established networks.
If you never take the time to review your strategy in light of new information, you'd miss this important opportunity to connect with potential customers.  By basing your plan on solid customer research – yet remaining open to the idea of making changes as needed – you'll put your company in the best possible position to benefit from the power of content marketing.