I've made it pretty clear in some of my previous posts on here that part of the reason I got into SEO in the first place is my love of the internet and the background science that drives it.  It's fascinating to me how much our society relies on this vast network, even though most people haven't the faintest clue how it operates – and those that are "in the know" are often scrambling to make sense of search engine algorithm changes.
Given how much I love SEO, I spend a lot of time reading industry blogs and participating in SEO events.  Not only does this help to keep me on my game when it comes to helping my clients' sites perform better in the natural search results, it also gives me some insight as to what's coming up in the future of the industry.
So with that in mind, the following are a few of my predictions as to what we'll see in the future of search:
SEO is more than just SEO
Go back a couple of years, SEO was nothing more than a series of steps to be completed – much like assembling Ikea furniture.  You plugged your target keywords into your meta tags, ensured high keyword density, and tossed a few links at your site from your favorite website or article directory – and boom…high rankings in the search results for your website.
SEO isn't some standalone technique that can be applied to existing websites or completed by an external consultancy in a one-off project.  Today, good SEO relies on a number of different components, including social media marketing, branding and content marketing.  Until recently, all of these different techniques would have been considered the province of corporate marketing departments – not SEO!
As the search algorithms become more complex and refined, all of these different elements will continue to play an increasingly large role in search performance, making it imperative that website marketers step up their efforts when it comes to using these varied strategies.
As a result of this shift, SEO can't be addressed in a bubble. Instead, it must be integrated into ongoing IT, sales and marketing priorities – making it much more than plain old, traditional SEO.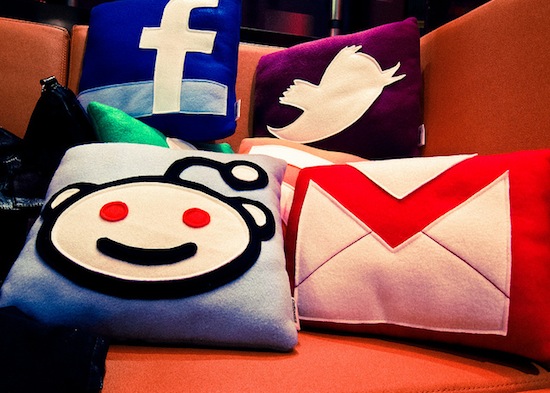 Social signals are the new link building
The jury's still out on how exactly social signals influence natural search results rankings, but given that both Google and Bing acknowledged their role in the ranking algorithms as far back as December 2010, it's safe to say that their impact has grown since then.
In addition, it's important to keep in mind that, post-Penguin update, the "natural-ness" of your backlinks matters more than ever.  There's really no better way to create these natural links than through the use of smart social media marketing.
Think about it…which of these two things sounds easier?  Emailing hundreds of prospective link partners in your industry and hoping that at least a handful of them will create a backlink to your site?  Or creating one great content marketing piece and distributing it to your social networking profile followers, with their person-to-person shares resulting in the social signals and natural backlinks needed to improve your site's overall SEO?
The bottom line is, social signals matter more than ever from an SEO perspective.  If you aren't already actively maximizing your social presence, make that a top priority in 2012 and beyond.
Branding is the way of the future
In the same way that the importance of social media marketing has grown in response to Google algorithm changes, branding has as well.
Google and the other search engines want to share the best results, and through extensive experience, they've come to find that known brands tend to provide better user experiences for their search referral visitors.  It can be frustrating for lesser-known sites to compete against mega-brands like Target, Amazon and Zappos, but instead of getting frustrated, become a recognized brand in your own vertical.
The importance of branding in SEO isn't going to change anytime soon, so instead of complaining about it, invest your time and energy into developing your own brand.  To do this, you'll want to:
Develop a consistent visual theme across all elements of your web presence (including your main website, your social networking profiles and other areas)
Define any taglines or marketing phrases that website visitors should associate with your brand and use them liberally across your web presence
Optimize your website for your chosen branded keywords and SEO keywords
Developing your brand takes time, however you should see these efforts pay off both in terms of your natural search presence and in newly-found brand loyalty between customers and your business.
Mobile growth will continue
People around the world are using and adopting mobile devices at a faster rate than ever before – and there's no sign that this trend will turn around any time soon!
Despite this growing mobile usage, it never fails to amaze me how many webmasters and digital marketers pay no attention to their mobile strategy.  In reality, every business has a mobile strategy.  If yours is ignoring the potential importance of this new technology and usage shift, it's not a very good one!
In my opinion, mobile is the next frontier in digital marketing.  It won't be enough to simply have a website that auto-loads a mobile version (though this minimal effort will certainly be mandatory amongst mobile consumers).  Your mobile website – as well as your mobile commerce system, social networking profiles and other web presence elements – will all need to be both visually appealing and functional.
If you haven't already invested in a mobile strategy for your website, get on it now!  Not only will it likely play a stronger role in the natural search algorithms, but I predict that mobile consumers will become less forgiving of poor mobile web experiences in the future.  Putting a strategy into place now will help prevent your loss of market share from these tech-savvy customers.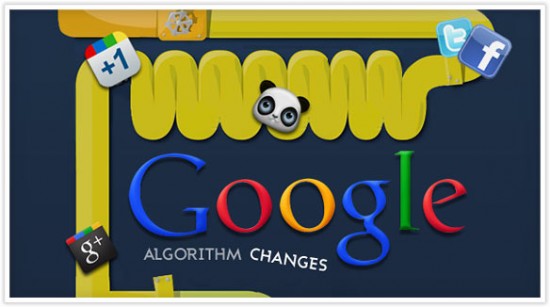 Algorithm changes will happen faster than ever
Finally, we're seeing algorithm changes roll out at a faster rate than ever, with the paradigm-altering Penguin following too closely on the heels of the massive Panda change for most SEO's comfort.
SEOMoz has a really fascinating breakdown on what some digital marketers think about Google's recent hyperactivity, but my thoughts are as follows…
Yes, it can be frustrating to see algorithm updates roll out one after another in the way that we've seen over the past 16 months.  There's been a lot of collateral damage from websites that didn't deserve to be penalized, not to mention the challenge for professional SEOs to keep up with best practices in a changing industry.
However, I applaud Google for taking rapid, wide-reaching steps to weed out spam and poor quality results from the natural SERPs.  It's been a messy process, but ultimately, I believe Google's efforts will pay off when it comes to sustaining its dominance in the search industry, as well as enhancing the overall quality of the SERPs through a series of changes that SEOs can adapt to and embrace.
Now I want to hear from you.  What do you think about all of Google's recent changes?  Do you think they'll have the impact on search results that I described above, or do you foresee a different direction for the SEO industry?  Share your thoughts in the comments section below.