It's time to play "20 Questions!"  Well, not exactly.  I'm not going to make you guess over and over again until you figure out what object I'm thinking of.  Instead, I'm going to lay out twenty crucial questions that you must ask potential SEO agencies before hiring one to work on your website.
There are a lot of scammers and fakers out there, so I hope you find this list useful when it comes to choosing the best agency for your job.

1.       What is your SEO philosophy?
SEO isn't a "one size fits all" approach, which means that different agencies will handle your website promotion project in different ways.  You may encounter one company that focuses primarily on link building (as Single Grain does) and another that relies more on content marketing.  There are plenty of different ways to bring about good SEO results, but your chosen agency should be able to defend both their methods and why their approach is the right one for your needs.
2.       How long have you been using these methods?
Because SEO changes so frequently, it's more important that you find an agency that's been using one method successfully for a period of time than to automatically hire the company that's been in business the longest.
3.       Do you use black hat methods?
Really, the only answer you want to hear when you ask this question is, "absolutely not."  Black hat SEO refers to practices that are explicitly prohibited by Google's Webmaster Guidelines, and while using them may provide a temporary boost in the natural search rankings, they're likely to result in penalties in the long-term.  No matter how you look at the initial boost that black hat methods may provide, they're never worth the trade-off when Google penalizes your website!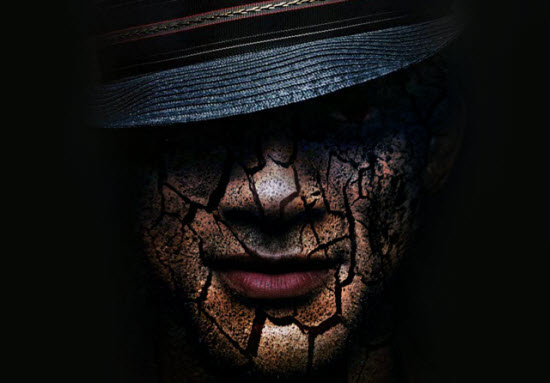 4.       How large is your organization?
Unlike the previous question, the ideal answer to this one isn't nearly as cut-and-dried.  Smaller organizations will likely be able to provide more personalized service, while bigger SEO companies have access to a wider base of skills and knowledge.  It's up to you to recognize the advantages of each option and choose the situation that feels like the best fit for your company's unique needs.
5.       How are accounts handled internally?
At Single Grain, we pride ourselves on never pawning off customers to mid-level account managers.  All of our clients have direct access to both myself and my business partner, AJ – as well as a dedicated team of 2-3 expert SEO analysts.
We've found that our clients appreciate this personalized attention, but unfortunately, it's the exception rather than the rule in the SEO industry.  Before signing on the dotted line, be sure you understand exactly who you'll be working with and how your chosen provider will help get you updates on your campaign's status.
6.       Do you outsource any of your SEO work?
Some agencies take on so many projects that they aren't able to give them the attention they deserve.  As a result, these agencies may decide to delegate tasks to outsourced workers, who rarely have the level of knowledge needed to provide the type of service guaranteed by your chosen agency.  Keep your website safe by choosing to work with only those agencies that refuse to outsource tasks to potentially unreliable and unqualified workers.
7.       What are your strengths as an agency?
As an agency, Single Grain does link building well.  And while we've used these skills to help plenty of businesses maximize their natural search exposure, we also aren't the people you want to talk to if you're looking for someone who can run SEO and PPC campaigns simultaneously.
Really, every business should know what its strengths are and when a project isn't the right fit.  Personally, I'd be highly suspicious of any agency telling you that they can "do it all" (unless you're dealing with a large company with multiple, well-regarded departments).
8.       What types of clients do you prefer to work with?
Similarly, a good SEO agency should have a feel for the type of client that it's best suited to assist.  There's nothing wrong with recognizing that one SEO agency won't likely have all of the experiences needed to serve small, medium and large companies across a wide variety of industries.  As a customer, though, you shouldn't settle for an SEO agency that doesn't seem to care about serving your company's particular demographic.
9.       Have you worked with companies in my industry before?
While there's nothing that says an SEO agency won't do a good job if it doesn't have past experience in your industry, seeing this type of history on an agency's resume is certainly a plus.  Different industries have different quirks, so you may find that an agency with prior experience in your field is able to hit the ground running faster than its inexperienced competitor.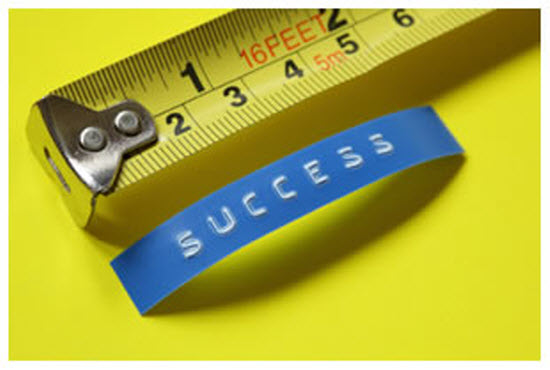 10.   How do you measure SEO campaign success?
At the end of the day, SEO campaign success shouldn't just be measured by the amount of new website visitors received or the number of top SERPs rankings achieved.  True success comes from an increase in your website's conversion rate (whether that's measured in buyers, subscribers or new followers).  Any SEO agency that doesn't recognize this basic fact likely doesn't have the skills needed to ensure a positive ROI on your marketing investment.
11.   What has been your biggest success?
SEO agencies love to talk about their home runs, so be sure to ask about both their successes and whether or not the results of these campaign wins will likely translate to your own promotional campaigns.
(At the same time, though, recognize that some agencies might be bound by confidentiality agreements not to disclose their past affiliations.  In these cases, an agency that hints at bigger wins it can't necessarily talk about shouldn't be considered a red flag!)
12.   What has been your biggest failure?
But while SEO agencies enjoy talking about the successes they've had, talking about failures doesn't always come as easily.
What you want to hear when you ask this question is a candid response about projects that didn't go according to plan, as well as what factors played into these failures.  A good SEO agency won't have too many failures if it's good at qualifying its clients (which, as discussed above, is another hallmark of an excellent agency), but things like algorithm changes can and do occur that could throw a project off track.
13.   Have you handled Panda/Penguin recovery projects before?
Asking how an SEO agency has rolled with the punches of algorithm changes is a major indicator of its overall level of knowledge.  Good agencies know that updates occur all the time, so they take a proactive stance on investigating new issues and applying best practice changes.
That's why, when you see an agency that has demonstrated success in helping clients recover from the negative impact of algorithm changes, you'll know you're in good hands.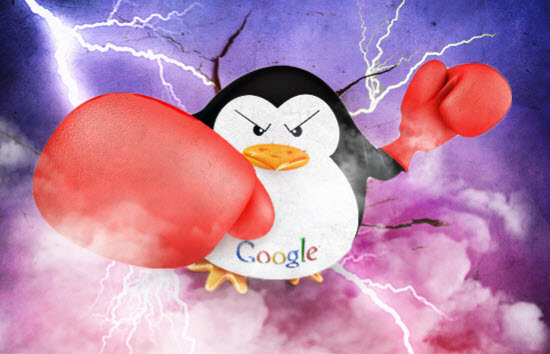 14.   How do you stay up-to-date on SEO changes?
As an SEO agency owner, I'm constantly attending conferences, watching webinars and reading industry articles.  I know how fast the industry can change, and I know how important it is to remain up to date on the issues that could affect my current and future customers.
Surprisingly, though, you'll still find agencies out there that cling to outdated SEO practices.  One way to suss out this information – and to be sure that these tactics aren't unknowingly applied to your website – is to ask how prospective agencies carry out this important continuing education.
15.   Are you working with any of my competitors?
Good SEO agencies should be able to tell you up front if they're working with any of your direct competitors.  If this turns out to be the case, it's up to you to determine whether you're comfortable with such an arrangement or whether concerns about potential breaches of confidence should lead you to seek out a different agency.
16.   How do price your SEO campaigns?
Obviously, all SEO agencies will price their services differently, though you'll find a few common arrangements.  Retainer contracts (in which customers pay a flat fee each month) are quite popular, as are set fees for either specific SEO actions or an overall website audit.
And while this is likely one of the first questions you'll ask (after all, there's no reason to pursue further questions for agencies that are well out of your price range), be sure that you understand exactly what you're getting for your money.  Comparing SEO agency quotes isn't an "apples to apples" kind of thing, so be sure to clarify the terms of each proposal before making your decision.
17.   How can I save money?
If you're truly short on cash for your SEO campaign, ask if your prospective agencies are willing to work with you on different ways to save money.  Some may be willing to train you on SEO tasks you'll complete yourself, while others won't have any type of flexibility towards pricing.  Again, there's no right or wrong approach, but negotiating in this way may help to make your future SEO campaigns more affordable.
18.   How often will we be in contact?
The last thing you want to do is to set up a new SEO contract, only to have your account manager fall completely out of contact.  Instead, determine exactly how often you'll receive status updates on your project and what channels of communication will be open for your questions before choosing an agency for your SEO campaign.
19.   Can you provide references?
Once you've narrowed your list of potential SEO agencies down to a few options, ask your finalists to provide referrals to satisfied customers – and then actually follow through on contacting them.  Use these references to inform your final decision, but not to make it exclusively, as it can be quite easy for agencies to setup fake clients to provide glowing, but unearned reviews.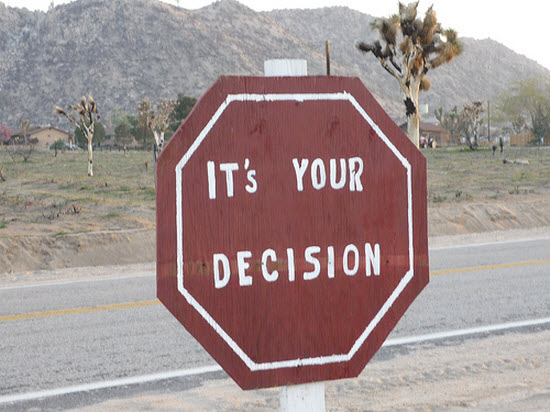 20.   What happens if I'm not satisfied?
Finally, be especially wary of any SEO agencies that promise you specific natural search rankings within a set window of time.  Unless you're targeting some of the least competitive keywords on the planet, this is completely impossible to guarantee – especially when you consider the number of algorithm changes the engines roll out every year.
Instead, look for an agency that has a plan in place to deal with unsatisfied customers.  Sometimes things just don't work out, and having a defined plan for recourse in place should go a long way towards soothing your fees about investing in something as large as an SEO campaign.
At the end of the day, your choice of an SEO agency will likely come down to a number of different factors, from price to industry reputation to the specifics of each proposal that's delivered to you.  Consider them carefully, but don't be afraid to make the leap, as investing in your company's SEO may be one of the smartest things you can do to promote long-term growth.