This summer marks both my 10th year out of high school and my 10th year working in the digital marketing world.  I always like to use milestones like these to reflect on where I'm at in my life, and one thing that always comes up for me is just how useless some of the things we're taught in school actually are.  I mean, is it really more important to learn cursive writing than personal finance?  Or to spend time preparing for standardized tests rather than learning project management skills?
With these deficiencies in mind, the following is a list of fifty lessons that I wish today's schools would put more emphasis on.  You might not agree with all of them, but I hope they at least get you thinking about how we can improve both the educational system and the lessons we carry from it.
1.     There's more than one path in life.
These days, most high schools focus on a single path for students – getting good grades and participating in good extracurricular activity so that students can go on to good colleges and good jobs.
Now, obviously, the sheen has come off this idea a little bit with mounting student loan debt and sky-rocketing rates of unemployment and under- employment amongst new college grads.  However, I still see the concept persisting in the assumption that higher education is the right path for every student.
As a successful college dropout, I'd like to tell people this: there are hundreds upon hundreds of different life paths out there.  The one that's right for you may not be the one that your teachers and parents are encouraging you to follow, but it's up to you to make that decision for yourself.
2.     A "good" career involves more than just a high salary.
In addition to assuming that college is the right path for everyone, we too often frame career success in terms of salary – and nothing else.  But what about personal fulfillment?  What about the freedom, in terms of both time and stress levels, to pursue something worthwhile outside of the office?
In my opinion, a "good" career is the one that gets you closest to your desired lifestyle.  Everybody's desired lifestyle will be different, but by asserting salary as the only measure of job quality, we prevent the conversation about pursuing any type of meaningful lifestyle design from even taking place.
3.     School doesn't prepare you for real life.
From what I remember of high school, classes were about memorizing facts and regurgitating them on tests – doing your absolute best not to make mistakes.  Does that sound anything like what you go through on a day-to-day basis in your career??
Being successful in the real world requires an entirely different set of skills than the ones you learned in school.  It will take time to learn them, but you'll be better off by embracing the process than by clinging helplessly to old ideas.
4.     No one in the real world cares about your GPA.
Seriously.  I've never once heard a customer ask about my report card as a condition of hiring my company.  If you're still a student, stop focusing so much on hitting a certain number and pay more attention to the incredible amount of knowledge and information you currently have access to instead.
5.     Failing isn't something that should be avoided at all costs.
In school, failing grades and mistakes made on assignments are cause for punishment – setting students up to view failure as an entirely negative experience.
But as any entrepreneur will tell you, failure is vital to forward progress!  So instead of beating yourself up over your mistakes, teach yourself to embrace these challenges as learning opportunities that allow you to better yourself and improve future efforts.
6.     Beating yourself up over mistakes only wastes time.
Same deal.  Mistakes aren't fun, but you can learn from them – that is, if you're able to prevent yourself from wasting energy beating yourself up over your failures.  To do this, try to practice experiencing your failures fully, grieving and then moving on to prevent yourself from wasting time you can't afford to lose.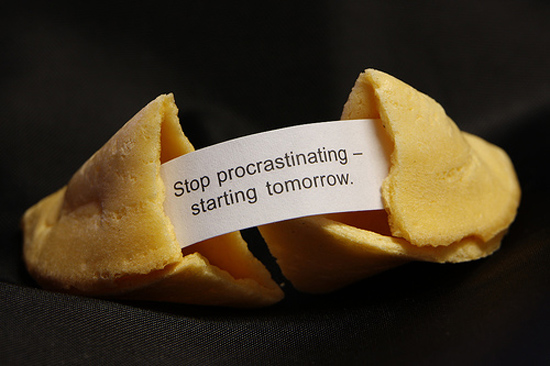 7.     Procrastination isn't always bad (but you have to know how to manage it).
I can't remember how many teachers in my life emphasized the importance of avoiding procrastination, but it was enough to get me wondering why it's such a critical thing to avoid when so many of us do it in the first place…
In fact, I don't think procrastination is the evil that my teachers would have had me believe, but I do think it's important to understand how you, personally, handle it.  Learning to understand how you work best and the conditions you need to get things done is far more important – in my opinion – than obeying some default maxim.
8.     The Pareto Principle doesn't just apply to pea pods.
I never once had a teacher mention the Pareto Principle (also known as the "80/20" rule), even though it's a critical concept for promoting success in both personal and professional endeavors.  If you haven't heard of this Principle before, take the time to learn it and apply it to different aspects of your life.  You'll be amazed at what you're able to accomplish by eliminating different "80 percents" from your life.
9.     Practice productivity.
It isn't true that you're either a productive person or a slacker – productivity is a skill that can be learned, just like any other.  If you want to be more productive, you need to identify the techniques and environment that put you in a productive state and practice replicating these conditions over and over until they're ingrained in your daily routine.
10.  Set (and stick to) deadlines.
Tasks tend to expand in perceived difficulty related to their deadlines.  But while school teachers typically enforce deadlines on their assignments, they never teach students how to apply deadlines to their own lives.  If you want to get more done in the same amount of time, learning how to set and enforce deadlines for yourself is an absolute must.
11.  There's no substitute for hard work.
I don't know about your school experiences, but many of mine involved finding shortcuts around assignments that seemed pretty pointless – and I had few teachers that actively tried to put a stop to these "hacks."  Unfortunately, this sets up the expectation that anything in life can be achieved without hard work, though this obviously isn't the case in the real world.  The sooner you accept that there's no real substitute for just doing the work, the sooner you'll be able to make some serious progress towards your personal goals.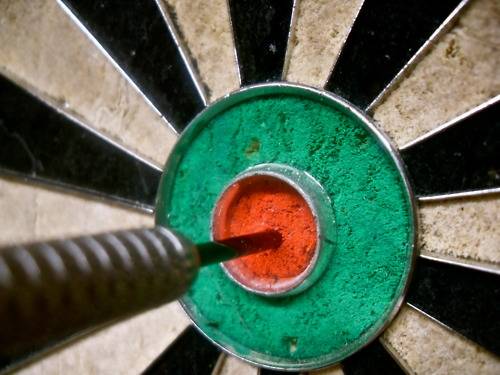 12.  Stop aiming for perfection.
As a student, there's nothing better than an A+.  As a business owner, there's nothing worse.
Think about it…  If you sell a product, it could take years of development before your product reaches A+ status.  If your customers would have been satisfied with a product in B- condition, you've wasted years of potential profits – potentially sinking your fledgling business.  As a general rule, it's much better to find your "good enough" point than to push needlessly towards perfection.
13.  Changing your attitude can change your reality.
We tend to think of attitude as being finite, saying things like, "I'm an optimist" or "I'm a pessimist."  The reality is that you can take steps to change your attitude, though you won't hear instructions on how to do this shared in many classrooms these days.
To practice thinking more positively, train yourself to look for opportunities to be grateful and to remind yourself that things could always be worse.  Over time, you'll find that you're more successful and happier overall as a result.
14.  Have a plan.
Let me be totally clear here.  I'm not talking about the importance of having a traditional business plan in place or a "5 Year Plan" for how you see your career going.  Instead, what I mean is that it's important to set goals and have at least a rough road map for how you'll achieve them.  Taking the time to flesh out your desired course of action to some degree will help ensure that your time and energy aren't wasted on actions that don't move you towards your overall objectives.

Download
Free Startup Growth Resources Cheat Sheet
15.  Metrics matter.
In school, we're assessed grades by our teachers, and these grades are used to monitor our progress over time.  But regrettably, most students view their grades with a mixture of apprehension and dread – not as an opportunity to track and improve their overall progress.
As an adult, you won't be graded, per se – but there are still plenty of different metrics you can measure on your own.  Track your number of workouts, the hours you spend reading for pleasure or the number of servings of vegetables you eat each day.  The specific metrics you track don't matter, just as long as you're using this process to promote meaningful change in your life.
16.  Write things down.
Your mind might be sharp as a student, but that won't last forever.  If you truly want to keep track of things later in life, get in the habit of writing things down and storing your notes using an organizational system that will allow you to call up specific pieces of information as needed.
17.  "Worst case scenarios" rarely play out in real life.
As teenagers or young adults in school, everything seems like a "life or death" scenario.  And while growing older will give you the context necessary to view events and possibilities within the appropriate framework, you can practice this now by fully exploring worst case scenarios in order to objectively determine whether or not you're overreacting about something that likely won't occur.
18.  A business that doesn't make money is a hobby.
Here's an important life lesson that you'll never hear in high school – a business that doesn't make money isn't a business at all.  It's a hobby that's costing you lots of money to pursue.  If you're running a business, check in with your bottom line frequently and take actions designed to bring in greater profits if you find yourself in the unintended hobby camp.
19.  You'll never be good at everything.
So much of the educational world these days is designed to prop up students' self-esteem, which – in turn – leads to students leaving academia believing that they're as all-around fantastic as the hypothetical love child of Steve Jobs and Bill Gates.
Sorry, but it just isn't that likely that you're skilled in every area.  Don't feel bad – instead, use this as an opportunity to learn how delegation and/or outsourcing can help you to get more done in your professional life.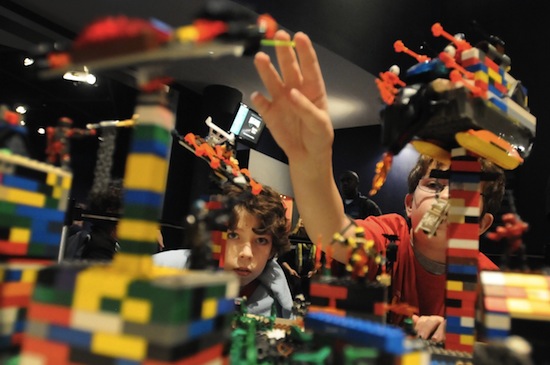 20.  Building value takes time.
When I was younger, I used to be much more impatient about success.  I'd start a new project and then be disappointed when it didn't produce immediate results (in much the same way that my effort in the classroom was rewarded on a project-by-project basis).
But after investing in Single Grain over a period of several years, I understand now that building value takes time.  In fact, everything in business takes time – growing your reputation, establishing a client base and even turning a profit.  Expecting immediate results isn't realistic, even if that's what you're accustomed to based on classroom expectations.
21.  Never compete on price.
Sure, this is a business lesson – and it's not one that I'd expect to hear taught in every high school classroom around the country.
However, if you're in any type of business (even just the promotion of yourself as a commodity throughout your career), it's vital.  Competing on price – that is, aiming to be the cheapest option in any marketplace – devalues yourself, your company and your products or services.  Be fair to yourself by finding your point of differentiation and charging appropriately for it based on the value you provide.
22.  Expand your business carefully.
It's tempting to see stories about business growth and success and want the same thing for yourself.  Unfortunately, growing your business – or really, any other project that you care about deeply – too quickly is a recipe for disaster.
As your business grows, proceed with caution, making decisions based on verifiable fact rather than gut instincts alone.  Doing so will prevent you from getting in over your head or finding yourself over-leveraged without an appropriate exit strategy.
23.  Invest in disaster preparedness.
Another important part of expanding your business carefully is disaster preparedness.  It isn't fun to think about, but if you run a business, having an established protocol for company members to follow should you, your equipment or your facilities become incapacitated for any reason will help you get things back on track much faster.
24.  Get used to making fast decisions.
The school environment favors the thoughtful – the business world doesn't.  While philosophy and deep thinking have their place in academia, failing to pull the trigger and move forward when you should while growing your business is one of the quickest routes to failure.  Learn how to make decisions quickly in order to avoid being left behind in the face of important choices.

Download
Free Startup Growth Resources Cheat Sheet
25.  Always be testing.
Digital marketers love to talk about split testing, but the practice isn't just good for website owners.  There are plenty of different aspects of your life that can – and should – be tested for maximum effectiveness, so take the time to experiment!
26.  Debt is (usually) bad.
If I could pick any one thing that schools should focus more on, it'd probably be the importance of managing money responsibly.  It absolutely kills me that today's students are taught very little about personal finances – even though stupid financial decisions made throughout college can play as big a role in someone's ability to move forward successfully as getting the right job opportunity or training.
While I think that there's a time and a place for both student loan and mortgage debt, you'll be better off overall if you avoid credit cards and other types of consumer debt as much as possible.
27.  Financial security is more important than shiny new gadgets.
Similarly, it's a hard lesson to learn, but if you don't have the cash in your bank account to cover both the newest iPhone and your rent, you don't have enough money for the phone!  Learning to live within your means is an incredibly important lesson to learn, and it's one that I wish we put more of an emphasis on in the classroom.
28.  Pay your damn taxes.
It kills me to see stories of business owners in trouble for owing millions of dollars in back taxes, because the problem is entirely avoidable!  If you can't handle this responsibility yourself, get an accountant who will keep you kosher with the IRS.
29.  Your health is your most important resource.
The older I get, the more I see health as a resource to be protected – not a "give in" that will always be there for me.  Start to view your own health and wellbeing in the same way, lest you risk pushing your physical and/or emotional health beyond the point of repair.
30.  All work and no play makes you a dull person.
Yes, hard work is important (as I said before) – but you're only young once!  Stop wasting all of your energy on achieving perfect grades or securing your next promotion and live a little.  Trust me, you've got plenty of years left to suck up to your teachers or your bosses.
31.  Understanding your own needs is better than following de facto guidelines.
Your teachers tell you to get eight hours of sleep a night so that you'll do better in class.  Your parents tell you to drink eight glasses of water a day to avoid dehydration.  But what if neither of these – or any of the other default guidelines you've been exposed to – actually work for you?
In general, you'll be much healthier and much happier if you take the time to "optimize your life" in order to determine conclusively what your own needs are.
32.  Learn how to sell effectively.
No matter what line of work you wind up in, you'll always be selling something – even if it's just encouraging others to buy in to your ideas and not cash up the money for a physical product.  In other words, it's never a bad idea to learn how to sell effectively.  You don't need to take a class to do so – simply Google sales articles or online sales training programs for plenty of opportunities to brush up your skills for free.
33.  There's nothing wrong with going to bed early.
In high school and college, it's fun to go out on the weekends and then roll yourself out bed at 2:00pm the next afternoon.  In the real world, however, these late "mornings" become more of a pain in the ass when you remember that you have real responsibilities to attend to.  Here's a tip – don't burn yourself out.  It's okay to go to bed early when you feel like it, no matter what fun your friends are up to.
34.  Develop your own systems.
In the classroom, you're forced to follow systems set by your teachers (no joke – I once had a teacher who would take off points for using margins or line spacing settings other than the ones she specified).  Unfortunately, this doesn't teach you how to figure out tasks and assignments on your own in the real world, which means you're going to have to put in the time to develop new systems of your own.
35.  TV is a total waste of your time.
Sure, Breaking Bad is a tremendous cinematic achievement – but what does it really add to your life?  By turning off the TV, you'll not only save the money that would otherwise go to an expensive cable package, you'll free up time for the hobbies you enjoy – making you a happier, healthier person all around.
36.  Networking doesn't have to be sleazy.
Schools love to pitch the importance of networking, while simultaneously portraying it as a "do it because you have to" type of activity.  In my experience, a far better way to approach networking is to think of it as a chance to make new friends.  Since you wouldn't be a self-promotional asshole to new friends, you can comfortably avoid these behaviors while networking as well.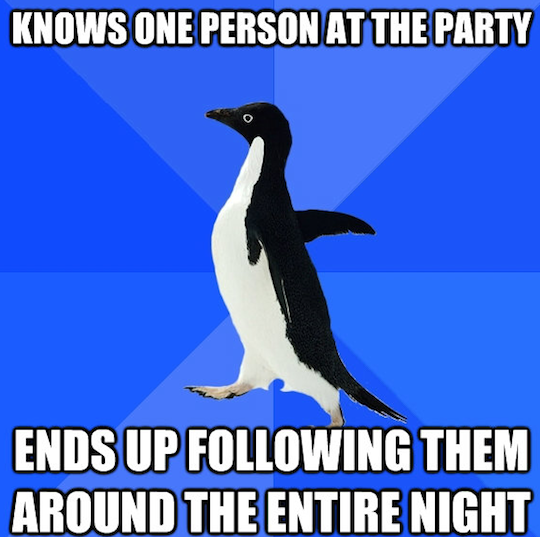 37.  Everyone is awkward (so get over yourself).
Here's the deal.  Just about everyone in the world believes themselves to be shy and awkward on some level – so stop using this as an excuse not to put yourself out there!
High school politics and cliques often teach us not to stray far from our established social circles, for fear of being rebuffed or deemed awkward.  And unfortunately, that carries over to adulthood, where we let this fear of judgment limit the connections we make.  Stop doing this once and for all.  Approach new people with kindness and compassion (remember – they feel just as uncomfortable as you do), and you'll reap the benefits of a larger, happier network of contacts.
38.  There are very few true emergencies.
Despite what your bosses or teachers will tell you, very few things happen in this world that represent true emergencies.  By learning to tell the difference between these rare occurrences and everyday "disasters," you'll be better able to maintain control in high stress situations.
39.  Lighten the hell up.
Grading scales and the importance placed on standardized test results in today's educational environment pits student against student – making even minor academic failures feel traumatic to already over-burdened students.
And while I know it's impossible, given how closely state educational funding is tied to test scores, I'd love to hear teachers tell students to lighten up every once in a while.  Education should be about learning and exploring (ideals we can still emulate in adulthood) – not about the pressure to meet an arbitrarily defined standard of high performance.
40.  Regularly ask yourself, "Am I happy or am I doing what others think should make me happy?"
The school environment is such a cut-and-dried, "pass or fail" environment that it's difficult for students to envision themselves following any path besides the one prescribed to them by teachers.  For this reason, I think it's tremendously important that we teach ourselves to question this approach by asking whether or not our current activities are aligned with our overall goals.  If we're following the recommendations of others too blindly, it's time for a course correction!
41.  Surround yourself with inspiring people.
Business people love the phrase, "Get the right people on the bus," but I believe this sentiment should extend beyond your colleagues.  By surrounding yourself with inspirational people in your circle of friends, your larger business network and the mentor relationships you cultivate, you'll find yourself constantly uplifted by their positive energy and better able to make positive changes in your own life as a result.

Download
Free Startup Growth Resources Cheat Sheet
42.  Relationships require consistent effort.
When the shit hits the fan, all you may have left in this world to count on are the relationships you've built with the people in your life.  And just how exactly do you think that's going to turn out for you if you've let these connections fall to the wayside because you've been "too busy" to keep in touch?
Relationships take time, so if you want to be able to count on these connections in your times of need, put a little effort into reaching out and letting people know how much they mean to you.
43.  Few things are more important than friends and family.
Of these relationships, pay special attention to the ones you hold with your close friends and family members.  Though it's easy to take for granted the idea that these people will always be there for you, even these closest ties can fray without proper maintenance.  Long story short – don't get so tied up with your educational or professional goals that you fail to remind these important people just how lucky you are to have them in your life.
44.  You can do anything – but not everything.
I think it's a huge issue today that schools are more concerned with artificially inflating students' self-esteem than teaching them the actual skills needed to cope with real world challenges.  And one of the places I see this erroneous point-of-view pushed more than ever is with the idea that "you can do everything you want to do."
No, no you can't.  You can't be a business owner and a professional athlete at the same time (at least, not in all but the rarest of cases).  You can't be a full-time employee and a full-time parent without one end of the stick suffering.  It's not a personal failing – we all only have so many hours in the day.  Use these hours to the best of your ability by picking and choosing the elements that matter most to you, but then stop stressing out over the feeling that you need to do everything all at once.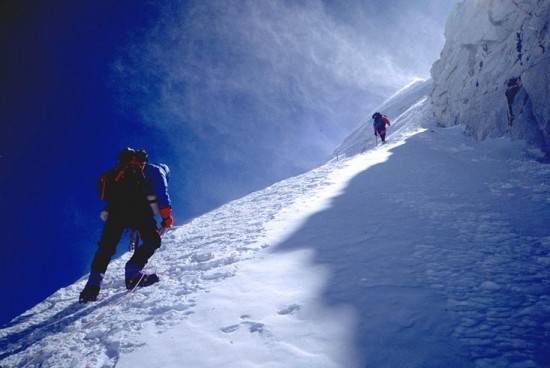 45.  Work towards something larger than yourself.
There's nothing wrong with working towards earning a higher salary or making more money, but if that's all you do, you'll eventually find your life to be an empty pursuit.  To prevent this type of burnout, find a way to improve the world in a way that's meaningful to you.  Whether you include a charity component in your business (a la Tom's Shoes), volunteer on your own time or simply dedicate money to a cause you appreciate, you'll definitely experience the rewards of giving something back to your community.
46.  Constantly expose yourself to new experiences.
You don't grow as a person by following the same routines over and over again, carrying out the instructions that your bosses or teachers give to you.  You grow by challenging yourself and exposing yourself to new ideas and new experiences.
Basically, don't be that guy who spouts the talking points he heard on the radio as his personal belief system.  Get out there and meet new people, listen to new ideas and challenge yourself to see new points of view – I promise you'll be a better person for it.
47.  Never be afraid to ask questions.
As a student, I used to feel incredibly nervous asking questions in class – wondering if the other students around me thought I was stupid for not already knowing the answer.
And although I suspect a lot of you feel or felt the same way, you've got to get over it!  Asking questions isn't a sign of weakness or mental insufficiency – it simply shows that you're interested enough to seek truth and better information.
48.  Say "No" so that you can say "Yes" to the right things.
It isn't always easy to say "No" – especially if you feel like you owe something to the person doing the asking.  However, keep in mind that every "Yes" you say when you don't mean it effectively constitutes a "No" to something you'd rather be doing.  Learn to say "No" when it's appropriate in order to leave more time in your life for things that should get a "Yes" answer.
49.  Never stop learning.
As a student, it's rarely considered cool to be excited about learning.  But if you adopt this approach as an adult, you're going to find yourself left behind in a world of people who know how important it is to constantly update their skills.  Instead, take the time to pursue your interests and upgrade your skills on a regular basis so that you never stop learning.
50.  Leap.
Perhaps my biggest pet peeve with the traditional educational system is that it makes us hesitant to trust our own judgment and pursue the right answers that are uniquely ours.  Instead of leaping when the moment's right, we hold back and wait for approval from our teachers and professors before moving forward and challenging the status quo.
So if I could offer current students only one lesson, it would be to leap more.  Sure, do your research and have a plan in place before making the jump.  But don't ever – ever – let the system fool you into thinking that there's only one path to success.  Find your own path and don't let anyone hold you back from leaping when you should.