With the changes in SEO best practices that have occurred following the Google Panda and Penguin updates, I find that the question of how diversified anchor texts should be in order to avoid over-optimization penalties is one of the most heated topics in digital marketing communities.
And while I can't claim to know with 100% certainty what Google considers to be acceptable in this regard, I'd like to walk you through the process that I use when creating anchor text distributions for link building campaigns.  I hope you find this information useful when it comes to planning your own website's off-site SEO strategies.

First of all, a quick primer on what anchor text is and why it's getting so much attention in the SEO news these days.
Basically, anchor text is the series of words of phrases that's "clickable" in a link.  In the link "Sujan Patel," the words "Sujan Patel" are the anchor text, while the entire link is structured as follows in HTML code: <a hrefs="https://www.sujanpatel.com">Sujan Patel</a>.
A while back, SEOs found out that including their target keywords as the anchor text in the backlinks they created helped their websites to rank more highly for those phrases in the natural SERPs.  And from Google's point of view, this made sense.  Because Google can't manually determine what each page on the internet is about, it relies on measurable signals – like the relevance of the anchor text used in a link – to determine how to index and rank all the sites on the web.
Unfortunately, as with many past SEO techniques, this one quickly got out of hand, resulting in webmasters creating intentionally manipulative spam links featuring anchor text distributions with absolutely no diversity – just a few chosen target keywords included as anchor texts over and over again.
The result – as you might expect – was a smack down by Google to devalue backlink profiles whose skewed anchor text ratios made it obvious that link schemes were at play.  Though this was only one part of the Penguin update's impact, it's one that certainly caught the attention of webmasters everywhere, who had grown accustomed to flooding the web with spam backlinks using nothing but long-tail keyword anchor texts.
But if this strategy isn't working any longer, how should ethical webmasters who want to protect their sties from penalization handle anchor text distribution?  Although I can't give you a golden rule to adhere to in every circumstance, the following step-by-step process should give you some insight into how I handle this SEO issue.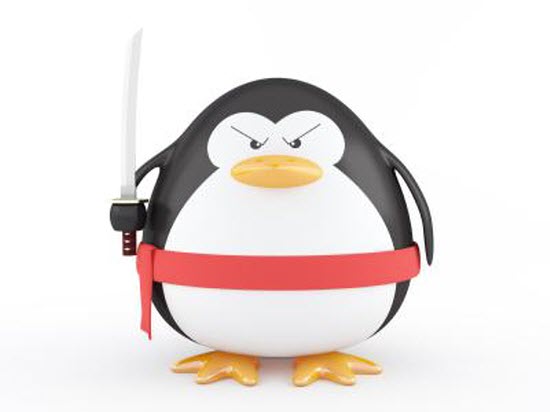 Step #1 – Analyze existing backlink profile anchor texts
Before I can even start to worry about diversifying the anchor texts of the links that are pointing back at any of my websites, I have to get a look at all of them!
To do this, I use professional SEO tools like SEOMoz PRO, Majestic SEO and Cognitive SEO to pull a list of all of my website's inbound links, along with their associated anchor texts.  Although you can get some of this information for free through Google's Webmaster Tools program, going this route will only give you a partial glimpse at your site's backlink profile.
Once I have my full report downloaded, I'll categorize links by type, including:
Branded keywords (e.g., "Single Grain" or "Single Grain digital marketing")
URL keywords (e.g., "www.singlegrain.com" or "singlegrain.com")
Long-tail SEO keywords (e.g., "link building strategies" or "magento SEO")
Un-optimized words or phrases (e.g., "Click here" or "[blank]")
Beyond these initial categorizations, I'll also break out individual anchor texts within each group to determine how frequently each individual text is used.
At this point, I'm not measuring how my anchor text distribution stands up to some arbitrary ideal (as in, "no more than 50% long-tail keyword anchor texts").  As I mentioned before, these types of rules don't exist as ideal distributions can and will vary by industry.
Instead, what I'm looking for are any anchor texts that stand out.  If I see that I've used the sample phrase "link building strategies" in 50% of my links, while the remaining 50% is split across dozens of different anchor texts, I'd be concerned that having one anchor text variation stand out could trigger additional scrutiny by the search engines.  While I can't say for sure that I'd change it (as skewed distributions like this could work in some industries), it's definitely something I'd keep an eye on throughout my entire analysis.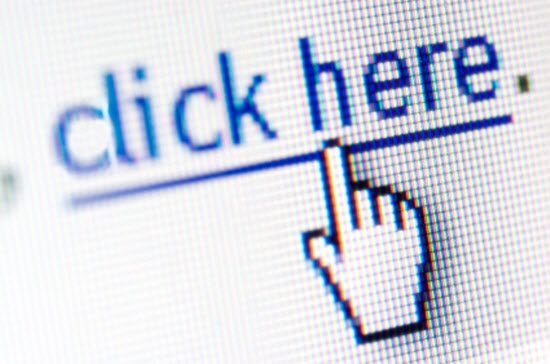 Step #2 – Measure competitors' anchor text distributions
Next up, I'd repeat the same analysis on my competitors and on other top sites within my website's industry using information downloaded from the same tools I referenced earlier.
Again, I'm not looking at this information to say whether I'm "right" and my competitors are "wrong."  Instead, what I want to see is whether or not my anchor text distribution is significantly different from what I'm seeing throughout my industry.
As an example, if I wind up with an anchor text distribution of 25% long-tail keywords, 25% un-optimized phrases and 50% brand words and URLs, I might be concerned to see that all of my competitors have a significantly different balance.  While I'd never be able to say for sure that I should model their distributions, this scenario would raise a red flag to me that their method of varying anchor texts appears to be working consistently.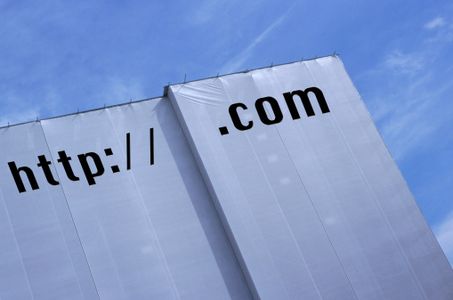 Step #3 – Identify necessary changes to backlink anchor text strategy
Now, with the results of both my own analysis and my competitors' analyses in hand, I can make a final decision about whether or not to amend my current anchor text variation strategy.  However, there are a couple of other things I keep in mind at this point as well:
In a natural setting, people rarely use long-tail keyword phrases as anchor texts (really, that's just us SEOs at work).  Therefore, if I want my backlink profile to appear as natural as possible, I'd want to avoid too many instances of exact match phrase anchor texts and focus more on branded or un-optimized variations.
Some industries can support higher rates of long-tail keyword usage in their anchor text distributions.  In particular, sites in heavily optimized industries like the online gambling and adult niches tend to require greater usage of exact match keywords as anchor texts than those in less competitive fields can get away with.
Larger brands tend to – surprise, surprise – have more branded anchor texts in their backlink profiles.  Younger companies without the brand recognition needed to create search volume around these phrases, may naturally have fewer brand mentions in their anchor texts.
At this point, I'll also take into consideration whether any keyword spikes I identified in Step #1 or any out-of-sync distributions found in Step #2 need to be remedied, or whether they're unlikely to cause any long-term damage to my site.
If I do determine that a change needs to be made, I have a few different tools at my disposal for doing so:
I can contact the webmasters who are hosting the links that point at my website to ask them to change the anchor texts of my inbound backlinks.  Alternatively, if you've used a paid bulk backlinking service in the past (which I really don't recommend), you may be able to get your links changed or removed by contacting the company's owner.
If I'm unable to get the offending links changed, I can also use Google's "Disavow Links" tool to request that the search engine devalue the links I specify.  While this may or may not make a difference in whether these links are counted or not, it at least demonstrates to Google that I've attempted to repair inadequacies in my backlink profile.
In most cases, though, my preferred option is to focus my efforts on building new links that intentionally alter the balance of my existing anchor text distribution.  As an example, if I see a spike in one particular anchor text variation that I'd like to get rid of, I can focus on building new links using different terms – rather than wasting my time trying to reach other webmasters to have my existing links changed.
Truly, much of the process of determining your website's ideal anchor text distribution comes from experience and intuition.  Although a beginning webmaster might feel overwhelmed while staring down a spreadsheet full of backlinks, a little practice makes it possible to identify undesirable anchor text trends and remedy them before they can result in over-optimization penalties being issued against your site.
Any questions?  I know that anchor text distribution is a tricky subject, so if there's anything that I can make clearer for you, feel free to post your requests in the comments section below.