Athletes from around the world are heading to Rio for the Olympics, and I can't even begin to imagine the number of people making the trip to watch the events in person. If you haven't already booked travel for it, then you're probably going to follow the events through social media, like I am.
I'll be tuned in to the official Olympics Twitter profile, ESPN, and a host of other social channels to get my fix. But I'll also check out the social feeds of some of the Olympic contenders.
Not all of them, mind you: the U.S. alone (Team USA!) sends hundreds of athletes to compete for the gold. But I'll be paying close attention to some of them for their clever use of social media. I'm also excited to see how competitors from other countries use the newest platforms and updated features to keep in touch with their audiences.
A lot of them are building an impressive following.
According to CTV News of Canada, professional athletes have extremely influential presences on Twitter, based on the number of followers. For instance, two-time NBA MVP Steve Nash has a whopping 2.43 million followers, while NHL stars P.K. Subban and Roberto Luongo have 854,000 and 673,000, respectively.
Among the list of Rio Olympics participants, tennis star Eugenie Bouchard has 657,000 followers, and she is also the subject of several fan accounts on Twitter. Women's soccer star Christine Sinclair has almost 85,000 followers.
Those are some serious counts that any business owner would be happy to have. So what are the Olympic athletes doing on social media that a growing business could emulate?
1. Grow a Following Through Diversity
Before we were all so closely connected to news and events via the web, we had to rely on traditional media to bring us stories from the Olympics. There's only so much time for coverage, so the media mostly focused on the biggest contenders and ultimately, those who won the medals.
Now, social media helps athletes engage people directly, be more memorable, and stand out beyond the swath of news coverage. But how are they growing their followings and getting their profiles out there for fans to find them?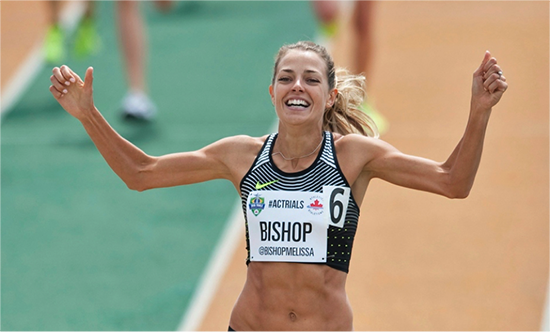 At a recent track and field trial in Edmonton, you could see the Twitter handles of athletes displayed on their race bibs, directly under their names. Those bibs are clearly visible in pictures, interviews, and videos that were making the rounds on television and online.
For some athletes, Twitter isn't at the top of their list. A poll by the Canadian Athletic Committee showed that the majority of athletes prefer Instagram, though they also use other social channels like Periscope and Snapchat.
Olympic athletes have the benefit of name mentions throughout media channels and websites dedicated to the Olympics, but some of these outlets don't list the athletes' social handles. That means they have growth challenges similar to businesses.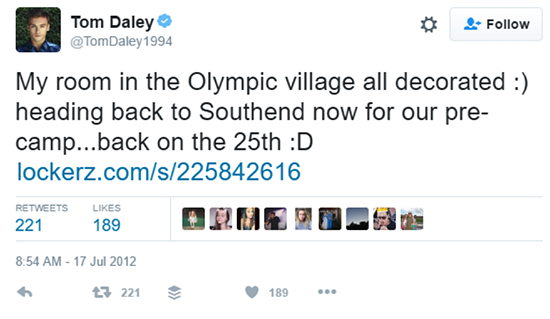 To jump those hurdles, athletes are focusing on authenticity and sharing really great content. They're not just showing off pictures and Snapchat clips of their fitness routines. Tom Daley gave an inside look at his bedroom in the Olympic village, and Kelly Smith, former England International Athlete, showed off the complexity of feeding 5,000 athletes.
Others focus on sharing what they're passionate about or the products they've created. Sam Mikulak, a member of the U.S. men's gymnastics team, uses Instagram to post about his branded drinks while also providing a behind-the-scenes look at his training. He also has a Snapchat habit that gets him up close with his fans, and everything is shared with his followers.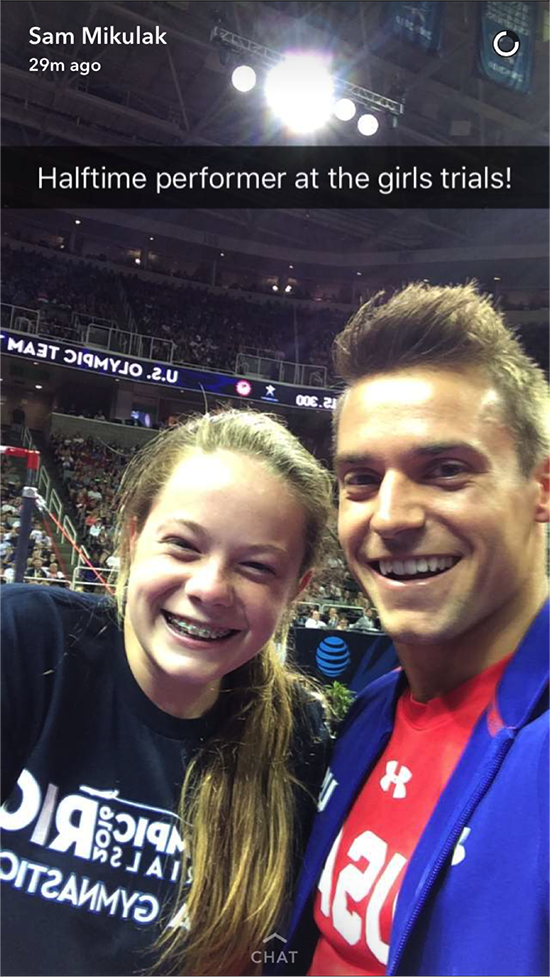 The diversity of that content keeps the engagement high, and followers are more likely to share that kind of meaningful and entertaining content.
Your Takeaway
If you want to see your follower counts soar, you need to take the same diverse approach to social media. Give your fans an inside look at your business, use multiple social channels, and mix in some video along with photos and text updates.
Beyond content diversity, the authenticity of Olympic athletes' content is something that followers really love. It creates closer connections to the athlete and makes them appear more human.
Depending on the type of content being shared, it makes these superhuman Olympic celebrities a lot more relatable and down-to-earth.
That same authenticity can be replicated in your content in order to create a more human connection for growth. That's why I take the time to respond to people personally on my Snapchat, and I like to share short video clips that provide tips involving my daily routine.
If you can make that same connection, you'll build more brand ambassadors who rally around your social engagement and will work tirelessly to promote you.
2. Careful Use of Social Media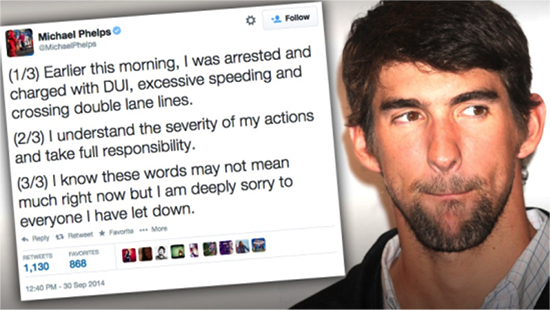 July 27th through August 24th is a serious time for Olympic athletes. Under Olympic sanctions and "Rule 40," they're supposed to severe ties with non-official sponsors and they must adhere to strict social media guidelines.
Sporting brands have also been warned not to pass on even simple "good luck" messages to favorite athletes competing in Rio. Under the Olympic sanctions, the most extreme possibilities for an athlete's failure to comply with these rules could involve losing a medal or being removed/disqualified from their event.
While it may very well be their personal social media accounts, these athletes now have personal brands to manage. A tweet they didn't mean to send is suddenly a lot more significant when they're representing their country before a worldwide audience.
Some of the rules they have to follow in regards to social media use during the Olympics include:
Limitations on where images and videos can be taken
No sharing of images and videos from the Olympic venues to social channels (so livestreams are out of the question)
No use of social media for commercial or advertising purposes, whether it's for personal or third-party products (unless it's for an official sponsor)
No use of the word "Olympics" or Olympic-related terms in applications, page naming, or site URLs
No use of the Olympic logo or related words in proximity to third-party products or services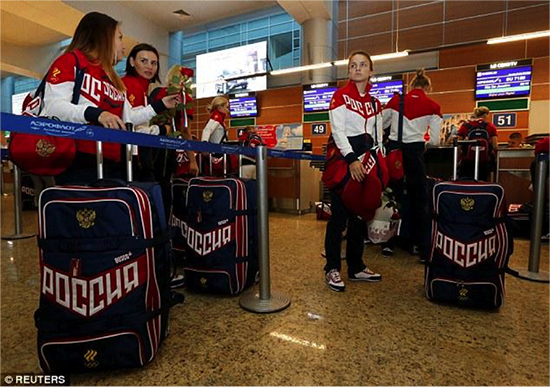 Although these guidelines seem strict, Olympic athletes have to follow them in order to avoid missteps.
Businesses aren't that lucky. There's no shortage of social media fails among small and major brands alike in recent years, and such a failure could have a significant impact on your business in the same way athletes can suffer on social media: lost followers, uncontrollable negative PR, and the potential to be a career-ender.
Your Takeaway
As a business owner, you don't have a strict set of guidelines to help you avoid mistakes in social media. At least not yet. You can absolutely create a set of guidelines for posting to social, including acceptable standards for how, what, when, and why. That same policy could even include how you respond to issues when they arise, from negative feedback, to your own slip-ups.
Unlike the athletes, you're not limited to where you can shoot video, live-stream, and snap pictures. Make sure these are all part of your regular content schedule to capture the moments and leverage opportunities to engage your audience.
Just be extra careful about what you stream and share.
It's a smart way to control your approach to social media and ensure you're only sharing the best content that has a positive impact on public perception of your brand.
3. Influence Matters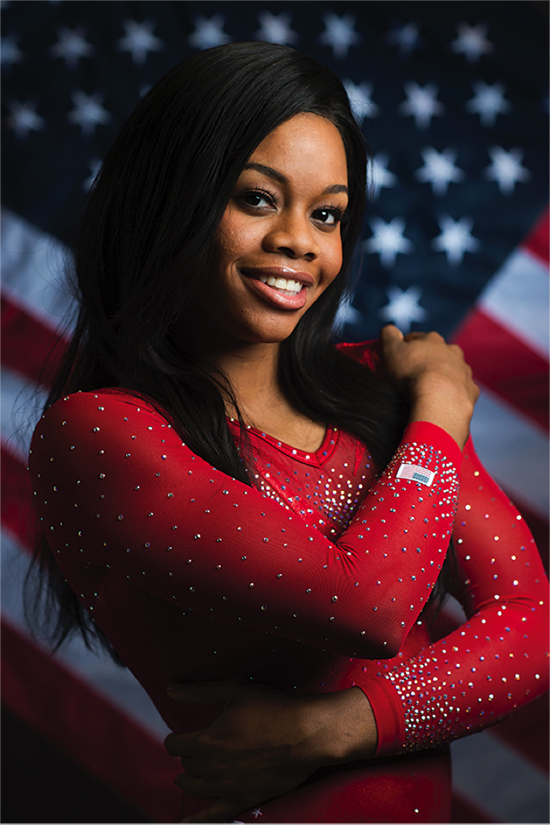 Gabby Douglas is an Olympic gold medalist and American artistic gymnast. She'll be in Rio representing Team USA along with some 800,000+ Twitter followers and 900,000+ Instagram followers.
Outside of the social sanctions window where sponsorships are limited, Gabby has used her massive audience to team up with brands and wield her influence to drive visibility, traffic, and sales.
AdWeek recently cited data from MVPIndex that suggested the star athlete has generated more than $57,000 in social media value for Nike with just a few posts about the brand. She also works closely with several other sponsors including AT&T, Procter & Gamble, and Citigroup.
Record-breaking Olympic swimmer and gold medalist Michael Phelps has taken the same approach to sponsored content, leveraging his influence with over 1.6 million Twitter followers, almost a million Instagram followers, and approximately 8 million Facebook followers to promote the Under Armour brand. In just 6 posts, AdWeek and MVPIndex report that Phelps has generated more than $278,000 in marketing value for the brand.
Kerri Walsh Jennings has earned three gold medals in Olympic volleyball. She also has 147,000 followers on Twitter and 207,000 Facebook fans. Jennings will be the first influencer and brand ambassador to promote Jessica Alba's The Honest Company and related products.
Well-known Olympic athletes aren't just sharing their daily routines on social media. They're partnering with brands of all sizes to provide something of value: influence.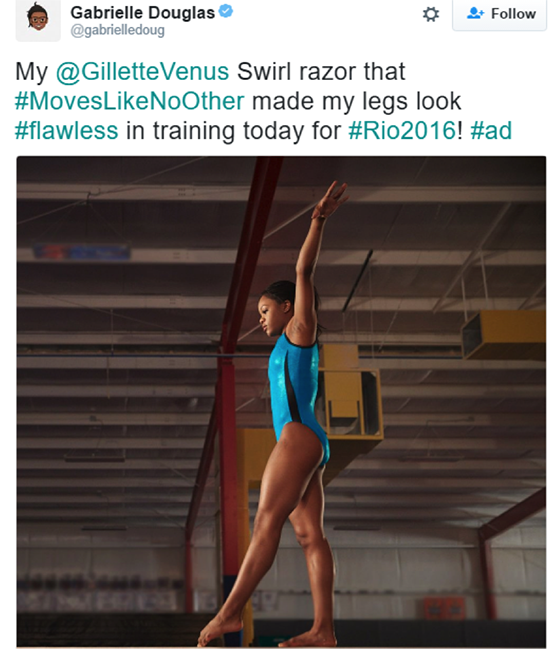 These athletes hold a significant sway and influence over their millions of followers. When they promote products, their followers pay attention. Influencer marketing isn't anything new, but it's getting a lot more attention in recent years as brands search for new ways to improve visibility, attract new followers, and form new connections with their current audience.
Your Takeaway
Brands of any size can leverage influencer marketing to improve their reach. Luckily, you don't have to have a massive budget or hire an expensive celebrity to get results. Influencers come in all types and sizes. If you look within your industry, you'll quickly find a number of them that you can connect with to promote your brand. These could include:
Prominent artists
Gamers
YouTube personalities
Bloggers
Instructors or professors
Business leaders
Community leaders
They may not have hundreds of thousands of followers, but they may have considerable influence over a specific audience that can help you grow. All you have to do is contact them and start building the relationship.
4. Crowdsource What You Need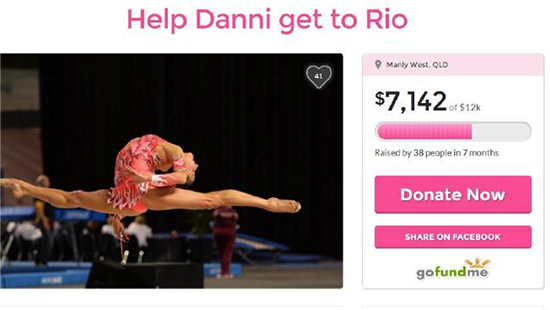 I can't begin to imagine the overwhelming feelings of joy, relief, and even fear that come from earning a place on an Olympic team. It must be exhilarating. But earning a spot doesn't mean it's a free ticket to the Olympics.
Athletes have to cover their costs when they travel. In many cases, they rely on sponsors, their community, and grants to get to the podium, but for some athletes, it's a lot harder to cover those costs. Some of them turn to fundraising at community events and even crowdfunding sites like Kickstarter and Indiegogo.
For the 2014 Olympics, a number of athletes found great success with RallyMe.com, a crowdfunding site made specifically for athletes. Olympic ski jumper Lindsey Van is one athlete who found success there.
In a 2013 interview with the Washington Post, Van stated that her travel, equipment, and lodging for a year would cost her approximately $85,000. By using RallyMe and using social media to spread out her fundraising attempts, she was able to raise more than $20,000 toward her goal of getting to the 2014 Sochi Olympics.
Your Takeaway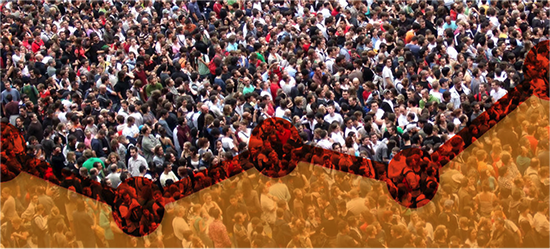 As a business owner, you don't necessarily need to crowdfund your business and solicit donations through social media, but there's something else your audience has that you can benefit from.
They are rich with data.
Business owners typically rely on some assumptions and social insights to help them better understand their customers, but you can adopt a similar kind of crowdsourcing to get really close and connected with your customers.
Creating surveys and asking your audience questions can provide a wealth of data, such as:
How helpful your product/service is in relation to their pain points
What issues they have with your brand, service, or product
How you can improve what you're doing
How you can provide more value
What's really important to them
What makes them keep coming back
If you're struggling (or even before it gets to that point), then turn to the people you're connected with on social media and crowdsource what you need to grow your business. If it's not data, then consider crowdsourced content and stories from satisfied customers to support your marketing efforts.
You can learn a lot about perseverance, dedication, and never giving up when you analyze the careers of Olympic gold medalists and even first-time Olympic competitors. Step back and examine how they engage the world through social media, and you might learn a number of lessons about forming stronger connections with the people who are just waiting for a reason to love and support your brand.
What inspirations and lessons can you take away from some of the stars of this year's Olympics or those from the past? Share your insights with me in the comments below: