Participating on social media websites can be an incredibly powerful way to engage with your local customers, while also ensuring that your website's pages rank highly in the natural search results for your local and branded keyword phrases.  If you aren't yet using these platforms as extensively as you could be, check out the following recommendations on how to get started.
General Guidelines
No matter what type of business you run, you'll want to follow these guidelines for good social media participation:
1. Maintain a blog – Regularly updating a company blog gives local customers useful information and provides the search engines with additional target keyword exposure.
2. Add social sharing tools to your blog ­– Increase your social media footprint by making it easy for readers to share your blog posts on their own social networking profiles.
3. Focus on viral content creation ­– Content marketing is the process of building and disseminating great content that will be shared from person to person, making it a great option for local business web promotion.
4. Update regularly – Blogs and social media profiles that aren't updating regularly make your company look dead or disinterested, so make time for these types of promotions in your schedule.
5. Publicize your social network profiles everywhere – Anytime you mention your business (for example, in a press release, in your email signature, etc), mention that your company can be found on various web properties.
6. Offer special benefits to social networking profile followers – Give people a reason to follow your web profiles by offering an exclusive discount or free product.
7. Monitor review sites outside of the "Big 4" social networks – If your niche is active on other community-based web properties, find them and build a presence there as well.
8. Set up Google Alerts to track brand name mentions – Google Alerts will tell you when your business is mentioned online, giving you the opportunity to either recognize a positive comment or respond to a negative one.
9. Respond to negative feedback appropriately – If you do see negative mentions, address them right away by offering other an explanation or some type of recompense.
10. Maintain an ideal "informative/promotional" balance – Social network users are especially sensitive to over-promotion, so make an effort to balance the tone of your posts.
11. Manage your social networking presence from a single tool – Using tools like Hootsuite or Tweetdeck, which allow you to publish to multiple social networking websites at once, can help make social networking manageable for small business owners.
12. Monitor your social media ROI – Be sure to track whether your social networking activities are paying off in real business.  If not, consider changing or scaling back your approach.
13. Experiment with location-based services – Location-based services like Foursquare should also be considered an important part of any local business's web promotion plan.
14. Target both local and global social networks – Check around.  Your city or community may have its own social network that you'll want to be active on, in addition to working with sites like Facebook and Twitter.
15. Ask employees to connect to branded social networking profiles – Building these connections helps to increase social proof for your profiles, giving local consumers more confidence about your business.
16. Offer "refer-a-friend" discounts – Whenever someone follows one of your social networking profiles, reach out to them using automated tools that encourage them to refer others in exchange for a discount.
17. Consider promoting well-chosen affiliate programs on your social media profiles to increase revenue – If your social networking promotions aren't providing a high ROI, adding affiliate promotions can help to eliminate this deficit.
18. Optimize your web presences for mobile viewing – Many of today's consumers access the web via mobile device, so it's important to ensure that both your website and social networking profiles render correctly in these environments.
19.  Share controversial content – In order to build your social networking presence, try releasing content that features controversial thoughts or opinions.  Doing so is a quick and easy way to gain attention within your industry.
20.  Interview influential members of your community – Identify the people in your community that are "newsmakers" and interview them in order to produce viral content.  Seed these interviews on your blog and then share them across your social networking profiles to quickly generate web traffic.
21.  Connect with local media sources ­– Local businesses can benefit tremendously from area news sources, so make an effort to connect with local TV, magazine and newspaper journalists on popular social networking sites.
Facebook
Facebook is the world's largest social networking website, which is why it's an absolute must for local businesses trying to reach consumers in their areas.  Here's what you need to know about how to utilize Facebook for your social media campaign:
22.  Select the appropriate category for your fan page – When you first build your business fan page, be careful to choose the right category, as doing so will affect the types of information you're able to include.  Most local businesses should choose the "Local Business or Place" option.
23.  Set up a vanity URL for your business page – You'll need to secure a certain number of "Likes" on your business fan page before you're eligible, but once you're able to, registering a vanity URL with your local business name will make it easier to promote your profile.
24.  Make sure fans can see your content – Facebook's recent "Promoted Posts" change means that not all page followers will see your updates in their News Feeds (unless you pay for this to occur).  To make sure followers can see your posts; ask them to follow the instructions found here.
25.  Create compelling cover and profile images – Your page's cover and profile images are the first things your visitors will see on your page, so make them count!  Take a look at the following examples for some creative ideas.
26.  Maximize your "About" description – Since you can't include a call to action in your cover photo, use your limited "About" description characters to spur local consumers to some sort of action.
27.  Develop custom app images – Facebook allows you to customize the app images on your page, so take this opportunity to brand your page using the instructions found here.
28.  Add featured events to your fan page Timeline – Featured Timeline events help you to tell your company's story.  See how some brands are taking advantage of these features in the following examples.
29.  Geo-target status updates within Facebook – Don't waste time sending local promotions to followers who can't use them.  Check out this video on how to geo-target your Facebook status updates.
30.  Post probing questions as status updates – To get people engaged with your fan page, try posting question prompts as regular status updates.
31.  Create polls on your fan page Timeline – Posting polls to your Timeline is similarly engaging, and may offer useful insight into your consumers' behaviors and preferences.
32.  Deploy apps that offer coupon codes in exchange for fan page "Likes" – To boost social proof, consider launching a Facebook app that allows you to reveal premium content only after a follower has "Liked" your page.
33.  Run giveaway contents on your fan page – People love free stuff, which makes giveaway contests a great idea for promoting your page.  Just be sure you follow all of Facebook's rules on the subject and don't run afoul of any local gambling laws.
34.  Experiment with Facebook Ads to increase "Likes" – One particular style of Facebook Ads will allow you to target "Likes" instead of click-throughs.  These may be particularly useful when your page is still new and hasn't yet built up a following.
35.  Split test Facebook status update calls to action using Bit.ly – Use Bit.ly to create unique links back to promotions on your main website, as this will allow you to see which specific status updates result in the most new website visitors.
36.  Tie your Twitter feed to automatically post tweets on your Facebook wall – The "Twitter on Facebook" app will allow you to tie your two accounts together, minimizing the effort needed to manage both profiles.
37.  Run promotions rewarding user-generated content – To encourage followers to engage with your brand, run contests and promotions that reward personalized content.
38.  Encourage Facebook fans to post testimonials to your Timeline – Set up a "Testimonials" box on your Timeline to highlight good reviews by local customers.
39.  Monitor Facebook Insights to see how your profile is performing – Facebook's Insights program offers tons of useful information on how your local business fan page is performing.  Find out how to use it in this free guide.
40.  Use Facebook to conduct market research on future products or services – Before launching new products or services, go directly to your customers to generate market research from your existing Facebook followers.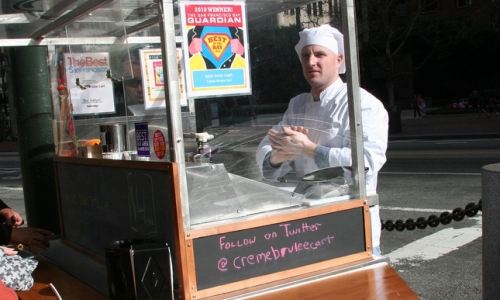 Twitter
Twitter's unique form of micro-blogging might take some time to get used to, but once you're comfortable with this social media platform, you'll find that it's a valuable way to connect with customers in your area.
41.  Choose a memorable Twitter handle – When setting up your account, pay special attention to the username you choose.  Make sure it's immediately recognizable, suits your brand and conforms to Twitter's character limits.
42.  Use a headshot as your profile image – Although many businesses use their logos as their profile images, the size of this profile area means that they're often too small to recognize.  Instead, use a headshot, as these types of images are immediately more engaging.
43.  Update your bio regularly – Your bio plays a big role in whether or not people will follow you, so put some time into crafting and updating this vital piece of information.
44.  Link your bio to a Twitter-specific landing page on your website – Consider building a special welcome page on your website for Twitter users and linking to it from within your bio.
45.  Create a custom Twitter background – Take advantage of Twitter's custom background feature to create a cohesive visual identity for your local business, as in the following examples.
46.  Use Twitter lists to identify staff members contributing to your feed ­– If several of your employees will be contributing to your company's Twitter presence, create a public Twitter list that identifies all of them.
47.  Curate tweets from your geographic area – Searching Twitter for your city name and then selecting the "Tweets near you" feature will help you to monitor what's going on in your area for potential promotional opportunities.
48.  Use Twitaholic to find top tweeters in your area – Twitaholic will help you to find top tweeters in your area.  Connect with these people, as they can become powerful advocates for your brand.
49.  Monitor any city-specific hashtags in your area – If your city has its own Twitter hashtag (search here for more info), post to it whenever you have important news or promotions to share.
50.  Use Triberr to encourage tweet sharing – Triberr enables teams of users to automatically promote each other's content.  Teaming up with other businesses in your area to use this service together can increase your follower reach.
51.  Retweet content shared by power users in your area – Sharing the tweets of important people within your area or industry is a great way to build relationships that may eventually lead to them promoting your content.
52.  Use embeddable tweets in your blog content – Twitter's recent "Embeddable Tweets" feature enables you to promote local customer sharing by making tweets an integral part of your blog posts.
53.  Create your own branded hashtags – Launching a new hashtag that either relates to your brand or to a trending topic you observe can result in plenty of social media traffic back to your local business website.
54.  Make use of Twitter's tailored trending topics – While Twitter's general trending topics may be interesting, take advantage of Twitter's tailoring options to find trending topics based on your geographic area or industry.
55.  Tie your content to trending topics… carefully – If you find a generic trending topic that's relevant to your business, posting to its associated hashtags may substantially increase your visibility.  Just be careful to avoid situations like this.
56.  Schedule tweets ahead of time if necessary – If you can't be on Twitter all day (and really, who can?), using tools like Buffer to schedule your tweets can save some serious time.
57.  Host Twitter chats on topics related to your industry – Twitter chats are essentially internet messenger chats run using the Twitter platforms and its features.  Hosting one for your community or your industry will help to increase your social media presence.
58.  Monitor competitors' follower lists for new people to add – Always be adding new followers, and consider using your competitor's follower lists to identify people who may be interested in your business's products or services.
59.  Don't get too personal ­– Don't be fooled by Twitter's casual nature.  Balance both informative and promotional tweets, but don't use your business page to share personal frustrations or misfortunes.
60.  Use Twitter picture sharing tools frequently – People tend to look at and share tweets with images more frequently than plain text messages, so start adding pictures to your updates ASAP.
61.  Set up special "real world" events or discounts for Twitter fans ­– Take your online following into the real world by hosting special events or offering extra discounts for Twitter fans that frequent your local business.
62.  Try Twitter's sponsored tweets ­– Twitter's sponsored tweets may help you to reach more members of your local community.  Check the service out if you're having trouble gaining traction on this platform in a natural way.
63.  Pay a celebrity to tweet your company's message ­– Want Lindsey Lohan to tweet about your local store?  Or have Mike Tyson promote your gym?  It's all possible (depending on your budget), using Sponsored Tweets.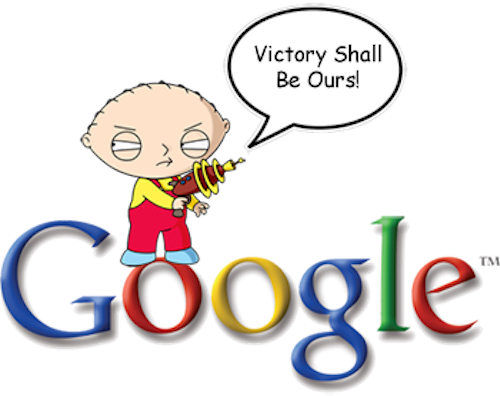 Google+
Google+ is still a young social network, but it's growing rapidly.  In addition, given the potential that your activities on this network have in improving your natural search rankings, you'll find that it's well worth your investment as a local business owner.
64.  Establish all relevant Google+ properties – Currently, you may be eligible for both a Google Places listing and a Google+ Local page.  Claim as many of these properties as you're able to in order to maximize your Google social presence.
65.  Choose the right business category for your pages – When setting up your Google+ Local page, be sure to review the different categories available in order to choose the right one for your business.
66.  List your other social networking profiles under "Recommended Links" ­– As you build your Local page, add links to your Facebook, Twitter and Pinterest profiles to your "Recommended Links" section.
67.  Set up a vanity URL for your Google+ page – To make your page more memorable, follow the instructions here to claim your vanity URL (or check out gplus.to if you aren't eligible to use this method).
68.  Add relevant keywords to your Google+ page "About" section – If your business targets any SEO or branded keywords, make sure these are used naturally in your Page's "About section."
69.  Link to your website from your Google+ profile whenever possible – When posting to your Google+ profile, link back to your local business website as often as possible to boost your overall SEO.
70.  Add your company's tagline as your profile's hover text – "Hover text" is one of Google Plus's fun features, and it's a great place to promote your company's tagline.
71.  Create Google+ profiles for all of your employees – If your current employees aren't already on Google+, encourage them to set up profiles in order to make your local business look as tech-savvy as possible.
72.  Use formatting commands to enhance the look of your Google+ posts ­– Google+ allows you to customize the look and feel of your profile posts, so take advantage of the following formatting commands.
73.  Make use of Google+ enhanced video and image galleries ­– Google's profile video and image galleries can be visually stunning, so be sure you've uploaded enough content to use these features to their full advantage.
74.  Connect with others in your industry on Google+ – Once your profile is set up, connect with as many people as possible in order to increase the likelihood of your content being shared and seen by others.
75.  Host Google+ hangouts ­– Google+ offers a great video chat technology called "Hangouts" that can be used effectively by local businesses that want to connect with their customers in new and inventive ways.
76.  Set up Circles for customers, clients, staff members, etc – Google's follower segmenting tool (called "Circles") are extremely intuitive and easy to use, so set up as many as possible to tailor your content stream according to your follower's interests.
77.  Add Google+ users who have followed your business page to your own Circles ­– "Circle back" and add the people who have followed your business page to your personal Circles in order to increase your exposure.
78.  Segment your Circles to provide customized offers – Setting up multiple Circles to categorize customers based on past buying preferences will enable you to customize your promotions to their needs and interests.
79.  Encourage customers to leave reviews on Google+­ – Business reviews are featured prominently on local page listings and likely play a role in Google's local SEO algorithms.  Encouraging satisfied customers to leave positive reviews may help boost your web traffic and sales.
80.  Follow up and thank reviewers­ – If people take the time to leave positive reviews on your page, take the time to reach out and let them know that you appreciate the effort.
81.  Promote more than just sales­ – Coming up with content to fill out your local business profile can be challenging, so think outside of sales.  Sharing information about new hires, new product lines that you're carrying and other business changes can provide relevant information to followers beyond simple sales listings.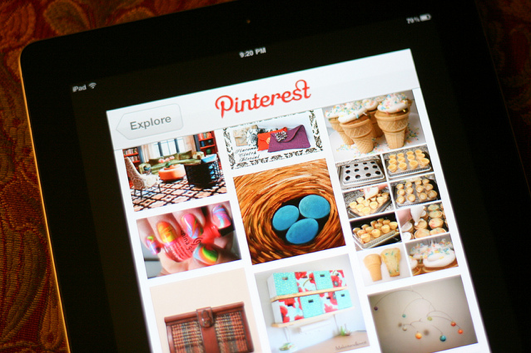 Pinterest
Pinterest is the web's latest social media spotlight, but its rapid growth makes it a worthy part of any local business's digital marketing strategy.  Take note of the details below to leverage Pinterest properly.
82. Pay attention to Pinterest's demographics – Pinterest's audience is primarily female, 18-39 and upper-middle class.  If these demographics don't match up with your target audience, test carefully to ensure that your efforts are resulting in a positive ROI.
83.  Expand your "About" page ­– As with the other social networks listed here, your "About" page represents your best opportunity to share important information and calls to action.  Maximize your usage of this space with carefully selected text and images.
84.  Develop "themed" pin boards – Pinterest users love to follow unique pin boards, so take some time to come up with your own unique ideas.  Home Depot is one example of a company doing this well on Pinterest.
85.  Create quote and image pins – Quote and image pins tend to be shared more frequently than other types, so try to incorporate this type of pin into several of your pin boards.
86.  Launch "how to" pin boards – Pin boards aren't solely meant for sharing pretty pictures or fun ideas, they can also be used to inform viewers through the careful curation of pins tied in to a central "how to" process.
87.  Launch "DIY" pin boards – As mentioned in the last point, education through Pinterest is an important tool for this demographic.  For this reason, "Do It Yourself" boards are a very attractive option for promoting your local business on this service.
88.  Use business keywords in your pins – Adding your SEO or branded keywords to your pins may have a positive impact on your natural search rankings.
89.  Include links to your business website on your pins ­–There are three places on your pins where you're able to include a URL; make sure all of these link back to your local business website.
90.  Experiment with daily themed pins – Launching a new themed pin every day takes effort, but it will help you to build a following as quickly as possible.
91.  Follow top pinners and request that they follow you back – Try to identify the top "pinners" in your industry or geographic area.  Follow them, and ask that they follow you back in order to quickly expand your following.
92.  Repin responsibly – Before repinning, make sure your pins are legit and functioning correctly.  Nobody wants to click a link from your pin board and wind up on a 404 page (or worse, a spam or malware-riddled page!).
93.  Don't flood the stream – Try not to overwhelm your followers.  Instead, space out your Pinterest efforts so that your customers can process all your new content appropriately.
94.  Seek out potential board members – Look for local users whose pin board interests match the content you're sharing.  Then, invite these people to follow your boards to expand your Pinterest presence.
95.  Add Pinterest sharing tools to your website – If your existing social sharing tools don't include Pinterest buttons, embed these separately on your website so that blog posts and images can be easily shared on the site.
96.  Make your blog content appealing for sharing on Pinterest­ – If you're serious about building up your Pinterest following, customize your blog content to match the types of pins that you're seeing be shared most frequently on the site.
97.  Watch what types of pins are being shared most frequently – As with any other social networking website, paying attention to the trends you see on Twitter may help you to capitalize on a new area of growth in order to increase your following.
98.  Reclaim unlinked pins that share your content or products – Occasionally, pins that include your content or products may be passed on without links to your local business website.  Monitor for these instances, and use these instructions to reclaim any missing links.
99.  Save time with the "Pinterest Right Click" add-on in Chrome – The "Pinterest Right Click" plugin for Chrome will help speed up your Pinterest efforts, saving you valuable time that can be allocated elsewhere.
100.  Be aware of Pinterest copyright issues – As a business owner, you'll want to take extra precautions to ensure that your Pinterest activities don't run afoul of copyright law.
101.  Use the site like a person – not a business – On Pinterest, personal connections matter more than business priorities.  Use the site as you would on a personal level, and the people who like what you share will be naturally inclined to learn more about your business.
Hopefully, that should be enough to get you started when it comes to promoting your local business on popular social networking websites.  If you have any questions about these techniques or want to know more about how digital marketing can be used to increase traffic to your business website, share your thoughts in the comments section below.