One of the things I love most about the world of digital marketing is how quickly things can change.  Not that it's necessarily fun to have to drop everything and respond to an algorithm update – but I love that this constantly-shifting environment forces me to stay on my toes and consistently work to improve my SEO skill set.
However, I know that this frequent upheaval can be unnerving for new webmasters, which is why I wanted to take a few minutes to share some of the techniques I've developed for staying up-to-date in such a fast paced industry.  I hope you find them helpful when it comes to staying on top of the ever-changing world of SEO!

Read industry websites
For me, this technique is absolutely non-negotiable.  Whenever changes occur in standard SEO best practices, some of the first places you'll hear about them are the industry news websites that report on algorithm updates and other digital marketing changes.  As a result, you've got to make it a priority to check in on these websites on a regular basis to ensure that you don't miss any major industry shifts.
A few of the specific websites I like to frequent for this purpose include:
The "SEO" Alltop page
The Search Engine Land "Search Cap" Email Newsletter
Of course, you can also navigate directly to websites like Search Engine Land and Search Engine Journal, as these pages will be among the first to break SEO news updates.  However, I prefer to use the services listed above as they consolidate updates from multiple digital marketing websites, making it easier and more efficient for me to scan headlines and pick up on new trends.
Personally, I try to check these websites once a day, as major algorithm updates can – and do – happen that quickly.  But if once a day seems like too much for you, scan through these resources as often as you can in order to stay on top of any new industry changes.
Follow Matt Cutts
In addition to keeping tabs on what the major SEO news websites are reporting, make it a priority to follow Matt Cutts' blog and Twitter feed.  Cutts is Google's unofficial spokesperson, which means that he's often one of the first to publish information about upcoming SEO changes.  In particular, his Twitter "weather forecasts" typically announce pending algorithm updates or data refreshes well before industry websites pick them up.
Other Google properties you may want to keep an eye on include the Google Webmaster Central Blog and the Google+ Developers Blog.  Though these sources of information may not be the first to publish on breaking news within the SEO industry, their thorough posts explaining recent changes can be especially helpful to new webmasters.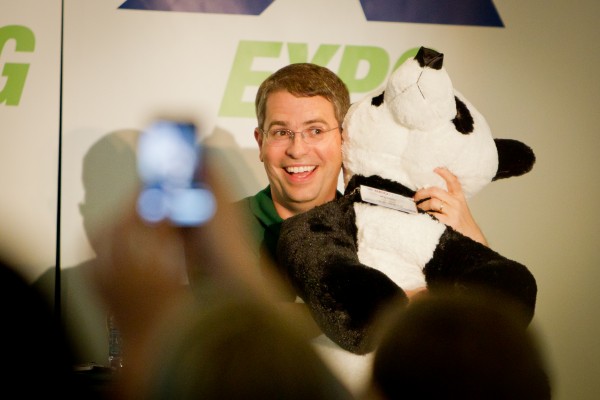 Attend conferences
Learning SEO on your own makes it incredibly difficult to piece together a thorough understanding of the subject, as you're often relying on multiple sources of information for your training.  Not only can these sources of information be out-of-date or poorly-written, they may even contradict each other in their overall recommendations.
One of the best things you can do to compensate for this effect is to attend SEO industry conferences like the SMX or SES series.  They're expensive, for sure, but attending in-person courses is one of the fastest ways to assemble a working knowledge of SEO that's consistent with current industry best practices.  Not to mention, they're an incredibly fun way to meet others in the field and build relationships with people you can turn to in the future to help navigate changes in recommended SEO techniques.
Talk to others
Too often, digital marketers seem to view SEO and related fields as solitary pursuits.  Sure, it's natural that something as competitive as SEO might create an atmosphere of secrecy when it comes to sharing new techniques.  But it sure as heck doesn't help that most of the nitty-gritty implementation of SEO techniques occurs between man and computer – no socializing allowed!
As someone who's run multiple internet businesses over the years, I know how tempting it can be to immerse yourself in the digital world.  It's easy to think that the relationships you form with others through sites like Facebook and Twitter represent the equivalent of real life, in person relationships – but nothing could be further from the truth!
Instead, you've got to take the time to get out and actually meet people who are as involved in the digital marketing community as you are.  Share your insights and tips, and don't be surprised when your new SEO contacts share their own inside knowledge that'll help you stay ahead in this fast paced industry.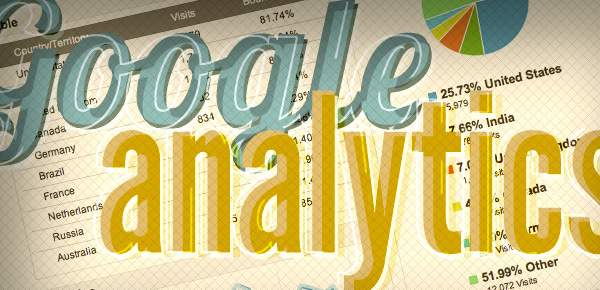 Monitor your own campaigns
Really, the reason the entire field of SEO exists today is because individual website owners noticed that certain changes they made on their sites had a positive impact on their performance with the SERPs.  Think about it…  It's not like Google's coming out and saying, "Do X, Y and Z for proper SEO."  In fact, most of what we know comes from the insight that individual webmasters have shared as the result of their own on-site experimentation.
When you look at it this way, it's clear that you've got one of the best resources for staying on top of the world of SEO at your fingertips.  The data stored in your website's analytics program can provide powerful insights into how SEO best practices are changing – if you put in the effort to monitor how your natural search performance changes in relation to adjustments you make to your preferred SEO techniques.
Whenever you make a change to the way you implement SEO recommendations on your website, pay attention to how your positions in the SERPs shift.  Even something as small as changing the focus of your backlink building campaigns could play a major role in your site's performance, potentially giving you insight into SEO best practice changes that haven't even been publicized to the community yet.
Test new theories
Finally, it's one thing to sit back and monitor how your SERPs rankings change as a result of the specific SEO techniques you utilize on your website – but it's an entirely different thing to simply throw shit at the wall and actively test new tactics in order to prove or disprove SEO industry recommendations.
To truly stay up-to-date in this fast paced industry, try testing out your SEO hypotheses on your own.  Actively test SEO principles that are widely accepted to be true and see if your website results match up with your expectations.  Or, try something entirely new that deviates completely from standard SEO wisdom in order to beat the curve and gain a competitive advantage for your website.
Unfortunately, in the world of SEO, complacency just isn't going to cut it.  Implementing SEO techniques because someone told you, "They worked once," does your website a huge disservice and puts it at risk of lower rankings and future search penalties.  Instead, you've got to forge your own way and make continuing education a priority – otherwise, you risk falling behind in this fast paced industry.
What are you doing to stay on top of SEO industry changes?  Share your own recommendations or preferred techniques in the comments section below to help out other professionals in this challenging field.