Ready to launch a new career in the field of internet marketing?  Or maybe you've already logged a few years in the digital marketing industry and are ready to take your skills to the next level?
No matter what the case may be, I've got all the resources you need to succeed in this comprehensive guide.  I've condensed my nearly ten years of experience into recommendations I wish I'd had when I was first starting out – all to help you launch your career on the best possible path.  If you're serious about breaking into the field or improving your internet marketing skills, check out all of the follow resources for new marketers:
Growing Your Skills: The T-Shaped Marketer
In later sections of this guide, I'll give you plenty of different links to educational resources, people you need to know and more.  But before you can start studying up to work as an internet marketer, you've got to figure out which particular subsections of the field interest you most.
"Internet marketing" is actually a catch-all phrase that encompasses a diverse set of sub-disciplines.  A few of these particular areas of specialization include:
Email marketing – Creating commercial email messages and tracking their performance following delivery in order to optimize sales and click-throughs.
Pay-per-click marketing – Using paid advertisements to drive traffic back to a website while maintaining positive campaign ROIs.
Display advertising – Developing visual ads (whether digital or print) to build brand reputation, drive traffic, encourage target actions and more.
Video marketing – Managing the video creation process from ideation to filming to editing in order to achieve strategic marketing objectives through video content.
Coding and development – Building websites, apps and mobile programs using a variety of today's programming languages.
User experience – Helping ensure that websites and other digital properties are easy-to-navigate and intuitive for visitors to interact with.
Search engine optimization (SEO) – Using a variety of techniques to increase the odds that a given web page will appear at the top of the natural search results in response to particular user queries.
Social media marketing – Taking advantage of social properties like Facebook and Twitter in order to generate website traffic, improve public brand perception and more.
Community building – Interacting with customers and potential customers across a variety of platforms (including internal properties, forums, social sites and more) to create a sense of branded community.
Blogging – Writing blog posts for company websites and monitoring blog analytics to set strategic objectives for future content.
Content creation – Creating everything from meme graphics, infographics, audio clips and more in order to build brand awareness and engagement.
As you can see, each of these areas of specialization fall under the umbrella of "digital marketing," but the actual skills required for each individual job vary widely.
For example, if you're a naturally outgoing person who has no interest in picking up a coding language, an internet marketing position that focuses on social media marketing or community building could be a great fit.  On the other hand, if you're a talented designer, you could choose to focus on positions involving display advertising, user experience development or content creation – depending on your preferences.
The fact that all of these different areas of specialization exist under the general description of "internet marketing" has led to a concept called the "T-Shaped Marketer."   To see what this means, picture all the different specializations listed above as forming the top bar of a letter "T."  To be a good internet marketer, you need to have at least a passing familiarity with all these different job functions, as well as how they work together to form effective internet marketing campaigns.
But since it's highly unlikely that you'll ever master each individual category, it's recommended that most internet marketers focus on achieving deep knowledge in one or a few of these individual fields (forming the lower bar of the "T").  The following graphic from Moz makes this concept clear:
When you're getting started as a beginning marketer, spend some time familiarizing yourself with each of the different disciplines within internet marketing.  Then, as you learn more about what each field requires, choose 2-3 that represent the best fit for your unique interests and skill sets.  Learn as much as you can about each of your chosen areas of specialization before attempting to get a job in the industry.
Resources for Learning
There are thousands upon thousands of different learning and training tools out there – too many to list comprehensively in this guide.
Quick Sprout University – Neil Patel is well known in the internet marketing world, and the "University" section on his blog demonstrates exactly why he's such a household name.  On this page, you'll find detailed video tutorials on everything from SEO to content marketing and more.
Moz Learning Library – Although traditionally known as an SEO powerhouse, Moz offers training materials on a wide variety of internet marketing topics – many of them for free!  If you're completely new to the scene, check out the company's "Beginner's Guide to SEO" and the "Whiteboard Friday" series.
Hubspot Academy – Hubspot's blog is a fantastic resource for learning more about tons of different internet marketing topics, but its Academy feature is worth your time as well.  Learn more about different topics, watch webinars and even complete certificates that will demonstrate your newly-gained aptitudes to potential employers in the future.
Copyblogger – Although the site used to focus on blogging strategies alone, it's since expanded its focus to the growing field of content marketing.  Here, you'll find a collection of great ebooks, seminars and webinars that touch on many of the different specialization fields I've listed above.
Lynda – No matter what digital marketing specialization you want to focus on, Lynda has online tutorial videos that'll help get you up to speed.  It's a paid subscription, but the breadth of topics covered makes the fees more than worth it.
Inbound.org – Inbound is a site where internet marketers share interesting articles and upvote the submissions they find most useful.  Many of the articles featured here focus on more advanced topics, so check it out if you're feeling adventurous and motivated to learn on your own.
Alltop – Another link collection service, Alltop helpfully sorts various articles into different topic pages (for example, internet-marketing.alltop.com or seo.alltop.com).  Bookmark your favorite pages or create your own – either way, it's an easy option for following multiple industry blogs at once.
Certainly there are other great info sources out there, but you won't go wrong by focusing your time on these six options.  If you have another great resource that you think should be added to this list, be sure to leave me a note in the comments section below!
People to Know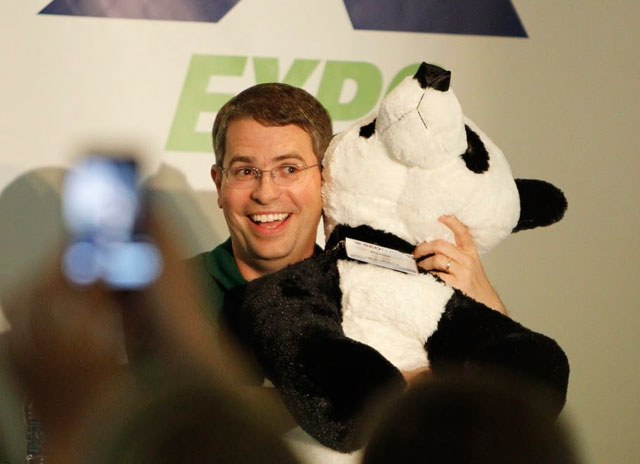 Despite the size and reach of the internet as a whole, the world of digital marketing is actually pretty small.  Besides Neil Patel – the founder of Quick Sprout that I mentioned earlier – here are a few names you'll want to get to know:
As you dig into your own preferred areas of specialty, you'll undoubtedly uncover even more "must know" names to add to this list.  But start by getting to know these general industry experts.  Nothing makes you sound more like an insider than being able to name drop a tip you found reading posts from these popular personalities!
Conferences to Attend
Want to meet all the people I listed above and more?  The easiest way to quickly ramp up your knowledge and to build powerful connections is to attend internet marketing industry conferences.  There are plenty of different options out there, but the following are a few of my personal favorites:
Of course, I do want to make the point that conference travel ain't cheap.  Not only will you usually encounter ticket costs in the thousands of dollars, you've also got the added expenses of air travel (unless you're lucky enough to live in the area), lodging (unless you're comfortable couch-surfing) and meals out (unless your couch-surfing host has a microwave you can use to heat up ramen).
If you're able to spend money on conferences, that's great.  If you can't, don't worry – your career won't necessarily be stalled because of it.  If you live in a tech-centric city, you can probably find plenty of free networking events or informational interview opportunities with other internet marketers in your area.  Even if you live in a less-connected area, you can make many of the same connections on social media sites as you would at live conferences.
Internet Marketing Salary Expectations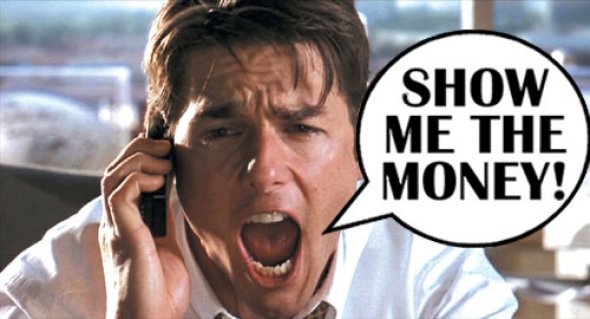 At this point, I've made you research both the digital marketing industry as a whole and your preferred specialization(s), study up using my favorite educational resources and get to know some of the top names in the field.  That's a hell of a lot of work, considering that you haven't even been paid yet!
And speaking of payment, you're probably wondering what you can expect to earn working in the digital marketing industry.  Plenty of shady website sales letters published over the past decade have created the popular perception that working online is an easy path to riches.  But while this obviously isn't the case, it is possible to earn a comfortable salary in the field.
The following are a few general salary range expectations provided by Moz and Marketing Sherpa.  Keep in mind that your personal compensation package will vary based on your level of experience, the geographic area where you live and the demand for professionals with your preferred specialization in your region.
Entry-Level SEO Researcher / Analyst
Entry-level SEOs assist with everything from link building to content creation to campaign implementation and more.  Though they're rarely responsible for campaign strategy development, they frequently handle the day-to-day activities of an SEO-based internet marketing project.
Estimated salary range: $30,000-$60,000
Content Creator
Content creators tend to specialize as writers, graphic designers or videographers.  In entry-level positions – before creators have had a chance to build sizable portfolios featuring demonstrable results – they take direction from creative directors and are often subject to over-supply in the market.
Estimated salary range: $35,000-$75,000
Project / Account Managers
These administrative professionals are responsible for relaying information from clients to company personnel.  Typically, success in these positions comes from the ability to communicate well with diverse groups of people – not from an extensive knowledge of internet marketing.
Estimated salary range: $35,000-$75,000
SEO Specialist
As entry-level analysts become more experienced, they often take on more responsibility for a campaign's success – whether working in a digital marketing agency or as part of an individual company's marketing team.
Estimated salary range: $45,000-$100,000
Digital Media Buyer
Digital media buyers are responsible for purchasing all kinds of online media opportunities, from banner advertisements to social media paid ads.  They're also held accountable for the ROI of their campaigns, making this a position that requires both creative campaign planning and the close monitoring of analytics data.
Estimated salary range: $56,000-$90,000
Social Media Manager
Social media managers provide a voice for their companies or accounts on popular social sites.  On any given day, they may find themselves assisting in the development of viral-style content, developing an account's "voice" or monitoring the impact of social conversations on the brand's performance using a variety of different metrics.
Estimated salary range: $70,000-$90,000
Community Manager
Where social media managers tend to be more oriented towards overall strategy, it's often community managers that handle the day-to-day implementations of these ideas.  As a result, community managers must be outgoing, yet empathetic in order to build one-on-one connections between a brand and its followers.
Estimated salary range: $45,000-$75,000
Email Marketing Manager
Email marketing managers are responsible for all aspects of campaign planning and execution when it comes to commercial email messages.  Generally, specialized email marketing managers are hired by large companies with substantial direct marketing budgets or by agencies, where they'll handle email campaigns for several different clients.
Estimated salary range: $70,000-$90,000
Digital Marketing Director
Digital marketing directors have their hands in everything – overseeing the activities of different specialized employees while also assuming primary responsibility for the overall budget and individual campaign ROIs.  Expect to need at least 5-7 years of experience and a proven track record to snag one of these positions.
Estimated salary range: $95,000-$160,000
VP of Digital Marketing
The final step on the digital marketing totem pole tends to be a VP position (unless you go independent and either start your own company or work as an independent consultant).  As with the director position described above, the success or failure of all digital marketing campaigns carried out at your direction ultimately falls on your shoulders.  You'll need a thick skin, a lot of experience, and a wide breadth of internet marketing knowledge to succeed in this type of role!
Estimated salary range: $135,000-$190,000
Now, as you look at these numbers, you might be feeling tempted to overinflate your skills in order to secure a higher level position even faster.  Unfortunately, going through a few Lynda.com tutorials or running your own personal Twitter account probably isn't going to give you the experience you need to succeed in a social media manager position!
I see this happening a lot in the industry, so let me offer you a word of caution…  Don't try to scale the internet marketing career ladder too quickly.  Going after positions you aren't qualified makes you look bad – and if you actually get the job, you're going to quickly wind up in over your head.  Don't be afraid of entry-level positions.  Take them happily and learn as much as you can while you're in them.  Eventually, you'll have the skills needed to do well in an upper-level position!
Doing your homework and studying this information should give you the jumpstart needed to leverage your existing skills into a career in digital marketing.  But if you have questions that I haven't answered here, ask them below in the comments section and I'll do my best to help you get started off on the right foot in the field of internet marketing.