Remote work and the transition of employees from the cubicle to the home office is something of a hot topic in the business world right now.  But the truth is, the fact that Single Grain is a remote office with 15 people working from either their homes or one of our two physical offices didn't happen because some business publication recommended we try it.  It actually happened entirely by accident.
It all started in September 2012, when we hired Sarah Russell to be our full-time Content Manager.  Sarah had been doing some freelance work for our company, and although she was based in Wisconsin, we thought she'd do a good job handling blog content for all the rest of our content marketing customers.  And since we already had the remote arrangement down, it was an easy transition to take her from freelancer to employee.
The success of that experiment led to us hiring our Director of Social Media Mike Bal in April 2013.  The thing is, Mike is awesome at what he does – so why should it matter to us that he's located in Iowa instead of California?  Since then, we've continued our approach of "hire people that are truly exceptional regardless of their location," leaving us with a total of 15 employees spread out around the world.
Overall, hiring remote workers has had some pretty amazing benefits for our team.  Because we're conducting our job searches world-wide – instead of limiting ourselves to a narrow geographic area – we're able to tap a wider pool of talent and find the people that can help take our company to the next level.  We're also able to offer pretty attractive compensation packages, as most of our employees value the freedom and work-life balance that working from home provides.
Of course, there have been some challenges.  Going from working entirely in-house to using remote workers around the world hasn't been a seamless transition – even if it has paid off for us overall.  When we first started using a virtual team, I was concerned that my employees wouldn't get their jobs done if I wasn't there to watch them.  And I think that's a pretty common concern among managers and executives that are thinking about taking the plunge to remote work.
But here's the thing…  When you work with remote employees, you have to be willing to let go of the kind of day-to-day micromanagement that can happen at a physical office.  You can't sit around worrying whether your remote workers are doing their jobs or watching soap operas on the couch.  If you do, you'll waste your time and your employees' time trying track task completion via emails or phone calls.
(And realistically, even if you micromanage workers at the office, you can't be sure that they're really working every minute you see them.  It's easy to confuse activity with productivity, and that employee you see typing furiously might be chatting with a friend – not filling out your mandated TPS reports.)
Instead, you have to create a system in which results matter – not individual activities.  If you think about it, results should be your ultimate goals anyways, whether your employees are in the office or working remote.  It shouldn't matter how many to-do list checkboxes are checked or whether an employee is working at 10:00am or 10:00pm.  What should matter is whether or not measurable results are being achieved and project milestones are being met in the time frame you've all agreed upon.
Changing your mindset to this type of "Results Only Work Environment" from a "Working for Work's Sake" situation isn't easy.  But there are a number of different things you can do to help ease the transition in order to make remote work a viable option for your business.  Here are a few of the different measures I've put in place as the virtual team at Single Grain has grown over the past year:
Communication is King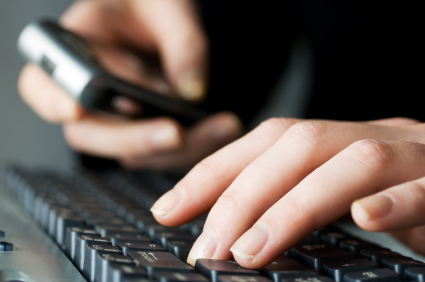 If you decide to shift work to remote employees, you simply can't afford to let communication fall off the radar.  Since employees can't just swing by your office for instructions, you've got to be proactive about putting systems and procedures into place that make sure the right information gets to the right people at the right time.
Here are a few of the different types of communication we use at Single Grain:
Phone calls on both cell phones and our company conference line (including weekly one-on-one conferences between employees and their supervisors, regular whole team "stand-up" calls and more)
Constant email messages
HipChat for instant messages (and sharing funny pictures and links)
Google Hangouts for project and department meetings
Skype for communicating with clients
Trello for managing project details and tracking deliverables
It can take some time to get everybody trained and on the same page as far as communication and technology usage goes, but having these systems in place is critically important to prevent any information from being missed instead of acted upon.
Manage by Deliverables, Not by Activities
I hinted at this above, but I want to make it absolutely clear here.  If you want to work with remote employees, you've got to give up on the perception that you'll be able to micromanage every activity your workers do.
Let's say that we have a new social media marketing client.  When I assign them to Mike, I don't need to know when he contacts the client to discuss their market or when he sets up their social profiles (if they aren't already up).  Asking Mike to update me on all of these different project steps would only waste both of our time, when the only thing I really care about at the end of the day is whether or not the client is happy with the work Mike is doing.  Unless I hear otherwise, I have to trust him to do the job I'm paying him to do.
And that brings up a good point – trust.  Hiring remote workers requires more trust than hiring people you're going to oversee in your office.  Since you'll be less involved in the day-to-day issues of the projects your virtual employees are carrying out, you're putting yourself – and your business – at a greater risk that something will go wrong before you're aware of it and have a chance to intervene.
Part of this comes down to training.  When a new employee starts, you may need to be more involved in the person's work until you're sure that he or she is up-to-speed.  This might mean extra communication, extra meetings and extra time-tracking to be sure new employees understand exactly what's expected of them and how to carry out their assigned tasks.
But it also means that you've got to hire people you trust.  Some of that comes from your gut feeling, and some comes down to your observations about the employee's behavior.  If you notice things falling through the cracks and that you can't always count on the worker to achieve the results you've agreed upon, you might be dealing with somebody who isn't suited to remote work.  Nip problems quickly with disciplinary action and termination, when needed.
Meet in Person Every Quarter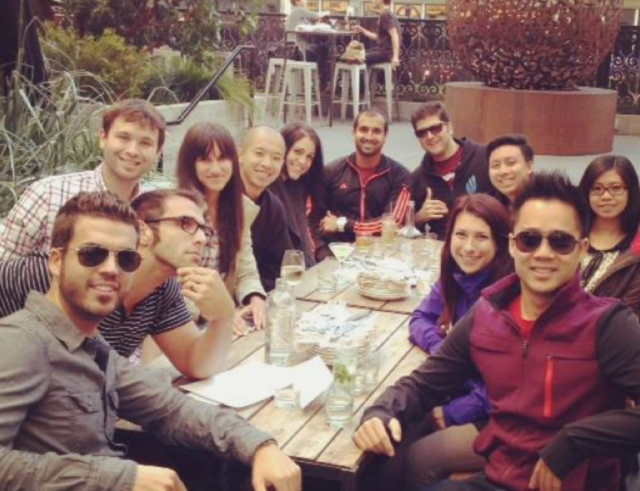 One of the hardest things about working with remote employees is that you lose the sense of camaraderie that staff members working out of the same office can share.  You can replicate that to some extent (we have a chat room in our HipChat system called the "Awesome Room" for sharing funny jokes and goofing around together), but it's never quite the same as the relationships that people create when working side-by-side together every day.
Besides the Awesome Room, we try to combat this issue by meeting in person at least once every quarter.  It isn't cheap to fly everybody in (and it isn't always possible with team members who are outside of the US), but I strongly believe that the costs are worth it in terms of creating a cohesive team that supports each other effectively throughout the rest of the year.
If bringing everybody in simply isn't an option for your company, try to at least get together on a quarterly basis with any members of your executive team that are working remote.  Doing so ensures that you're all on the same page in terms of company objectives; these key employees can then relay important information you share at your in-person meetings with any other remote workers they supervise.
Build a Good Team Culture
Another way to combat a possible loss of camaraderie is to make it an effort to build a solid team culture that affects all employees – whether they're located in your home town or halfway across the world.
One example of a great remote team culture that I love comes from Niner Bikes.  In a profile in Inc. magazine, CEO Chris Sugai explains how he maintains cohesiveness despite having workers located in several different cities:
"It helps that we hire only people who are passionate about cycling. The staff is always trading emails about rides or bike-part purchases. Every year, we shut down the entire office and spend four days camping and riding mountain bikes together. The trips are a great culture builder and help keep everybody connected."
At Single Grain, we try to build a team culture in a number of different ways.  We hold regular whole-team stand-up calls where employees share what's going on in their lives and what's going well for them.  We send Single Grain t-shirts to all employees so that they can feel like a part of the team wherever they are.  And since we're all passionate about digital marketing, we make it a habit to share interesting articles with each other on our private Google+ page.
Maybe it's not the same as chatting with coworkers around the water cooler, but these types of things go a long way towards preventing the "every man for himself" mindset that remote work can create.
Avoid Getting "Lost in Translation"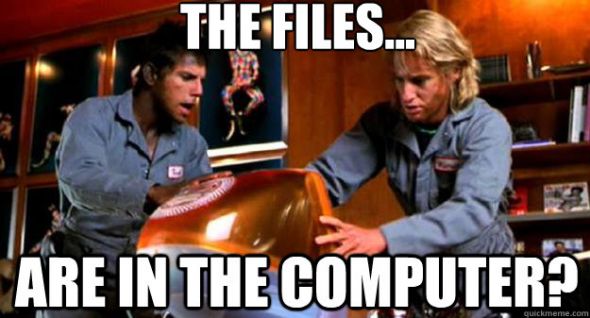 Unfortunately, remote work can lead to miscommunication.
I tend to be pretty laid back with my employees, and I like to joke around and be sarcastic when the situation calls for it.  In person, that's fine.  But I do have to remember that my tone and my jokes don't always translate across the written communications of the internet.  If new employees don't know me and my personality, I could easily offend them by coming across as too harsh.
The solution here is to make sure that people know your personality as a manager or leader before you get too deep into the working relationship.  Meeting in person can help with this, but phone calls can be just as effective if in-person meetups aren't an option.  If you're afraid that you'll still be misinterpreted, a flat out statement like, "I like to joke around, so if you're ever offended by something I write, please let me know," can help set the record straight.
Beyond your initial introductions, it's also a good idea to keep your eyes open for any instances that indicate a miscommunication may have taken place.  If you get a response email that's unusually curt or more formal than usual, check back on what you've written and look for possible misinterpretations.  It's always better to clear the air on these issues before they have a chance to turn into major conflicts.
Don't Punish, Reward
When it comes to remote workers, regular reviews are huge.  In a local company, going a year between performance reviews might not be a big deal, since informal checks can occur on an as-needed basis.  Again, with remote work, you've got to be more proactive.
At Single Grain, we ask every employee to come up with a list of five "top goals" for each quarter.  These goals aren't things like "follow up with clients as needed."  They're major needle-movers that have the potential to significantly improve our company in some way.  At the end of each quarter, we conduct reviews with each employee and offer stepped rewards, depending on the number of goals that were met.
Choosing to reward employees instead of punishing them is something I learned a long time ago from working with my dog.  Give people the chance to earn rewards and they'll go out of their way to achieve their goals.  Punish them excessively for failing to meet expectations and all you'll do is lower overall morale.  Obviously, you'll encounter situations that require formal discipline, but when it comes to productivity, I think it's true that you'll get better results trying to catch flies with honey rather than vinegar!
Focus on Training and Motivation
Finally, one of the biggest "catches" about remote work environments is that employees have to be self-motivated.  It's not like you're going to show up on their doorsteps every morning to tell them to get to work – they've got to be willing and able to take initiative with their assignments and get things done without direct oversight.
Not everyone is capable of doing this and as you transition to using remote workers, you'll likely encounter at least a few examples of people who aren't cut out for virtual employment.  But once you've found people who can manage themselves, I've found that one of the best ways to keep the productive and motivated is with regular training.
When employees receive training, they get excited about the things they've learned – especially if they feel empowered to put them into place.  They also benefit from feeling that you trust them and want to invest in their futures with your company.  Both of these things lead to more motivated employees, and as an employer, you benefit from having more qualified workers.
It's a win-win for everybody, so actively consult with your remote workers on the training opportunities they feel will best help them to do their jobs even better.
Clearly, working with remote teams is something that requires a lot of forethought and ongoing analysis.  But don't let that scare you.  Hiring virtual employees opens you up to the widest possible talent base and can lead to happier workers.  By taking these things into consideration before you make the leap and putting the necessary systems and structures into place ahead of time, you'll make remote work arrangements as effective as possible for you, your employees and your company overall.