I've been in the growth hacking game for a pretty long time now – 14 years, give or take a few months. During that time, I've followed, listened to, and learned from some pretty brilliant minds. Neil Patel, Noah Kagan, and Sean Ellis (the guy responsible for coining the term "growth hacking") are all well worth watching – if you don't already.
In that time I've also seen a lot more marketers enter the scene and embrace growth hacking. Some have made a bigger impact than others, and some have made much less of an impact than I personally think they deserve.
Here are 15 lesser-known growth marketers who are worth watching and learning from this year.
1. Steve Floyd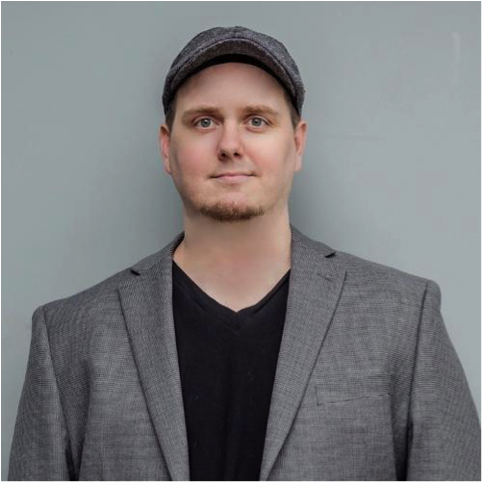 Who he is and what he does
Floyd is the founder of AXZM (www.axzm.com), a web design and digital marketing agency in Dallas. Outside of agency life, he's a regular speaker at industry events. His specialist areas include strategy, marketing, design, and growth.
Why he should be on your radar
He's earned some serious respect on the speaking circuit and is known specifically for delivering actionable presentations with great slides (which you can view here).

If you get the chance to see him talk, I strongly urge you to take it.
What you can learn from him
How design can impact your business (and its growth) and how to build a successful marketing agency.
Content highlights
Through The Looking Glass: Overcoming Organizational Perspectives – dealing with opposing outlooks and differences of opinion within an organization.
Growth Hacking with APIs – how to grow your business by exploiting freely available data.
Catching Fireflies: Measuring The Value of Content – how to figure out what value (if any) your content brings to your business, and how to make improvements based on your findings.
Where you can find him
His website, Twitter, LinkedIn, Instagram, SlideShare, Snapchat
2. David Arnoux.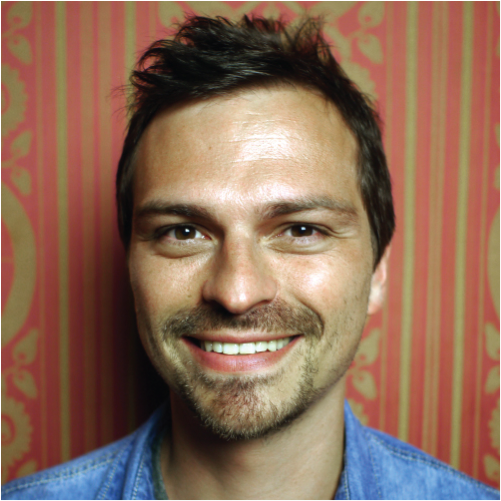 Who he is and what he does
Arnoux. heads up growth at Growth Tribe, a learning academy designed to enrich marketers with the mindset and skills needed to excel at growth hacking. He's been in the industry for more than 10 years, having previously worked with Twoodo (a team collaboration tool that's since ceased trading) and co-founded Blue Lemon Paris (an e-commerce apparel store).
Why he should be on your radar
He's a super-smart guy with a proven track record of growing brands (in his 7 years at Blue Lemon Paris, he turned a small e-commerce store into a €1 million+ revenue brand that also has a chain of high street shops). He also produces quality content with actionable takeaways to help you grow your business, and is a great speaker to boot.
What you can learn from him
How to grow a startup from nothing and compete with the "big guns." Since Arnoux. has a proven track record of doing this himself, you know his ideas are tried, tested, and trustworthy.
Content highlights
The 33 Start-Up Directories You Should Be Listed On – invaluable information for startups that's quick and easy to action.
21 of the Best B2B Growth Tactics to Test – simple ideas from someone who knows what works.
How to Achieve Growth as a Startup – a video introduction to and crash course in growth hacking.
Where you can find him
Twitter, LinkedIn, SlideShare, Medium
3. Ben Parr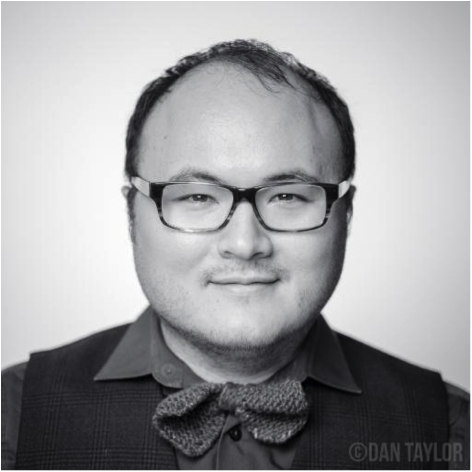 Who he is and what he does
Parr is perhaps currently best known as the author of "Captivology: The Science of Capturing People's Attention." He's also the co-founder and CMO of Octane Al (a customizable chatbot), a regular keynote speaker, and a growth and marketing advisor for Lufthansa, Ustream, Rebelmouse, and more.
Why he should be on your radar
As a growth expert who studied Political Science and Science in Human Culture at University, he follows a backed-by-science approach to growth marketing. It's well worth listening to what he has to say.
What you can learn from him
How to get better at capturing and keeping people's attention and how that ability can be applied to growing a business.
Content highlights
7 Ways to Capture Someone's Attention – presumably a snapshot of Captivology, these are 7 science-backed techniques for grabbing people's attention.
How To Win The Attention Of Potential Investors – investment can supercharge the rate at which you're able to grow a business. This is how to get on the radar of potential investors.
Is Marketing More Art or Science? – a short video introduction to the science of marketing.
Where you can find him
His website, Twitter, Facebook, LinkedIn
4. Jonathan Aufray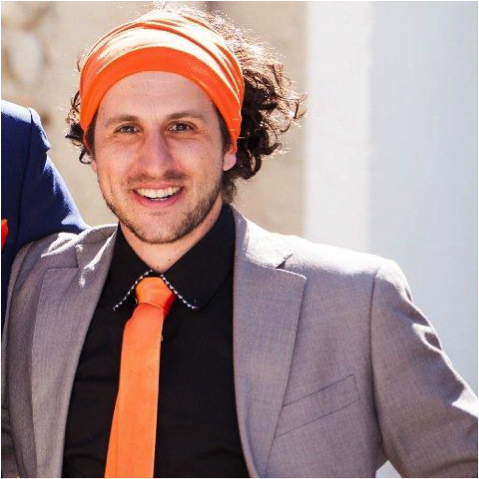 Who he is and what he does
He's the co-founder and CEO of Growth Hackers, a growth hacking service that offers custom plans designed to help startups grow using proven techniques like SEM, content marketing, and email marketing.
Why he should be on your radar
Aufray pushes practical growth tactics that mix marketing, data, and creativity. I admire his realism, too. He admits that there's no "magic bullet" to growing a business. You might be able to "hack" growth, but you still have to be patient.
What you can learn from him
How to take skills in digital marketing and use them to growth hack a business.
Content highlights
How Donald Trump Used Growth Hacking & Marketing to Win the US Elections 2016 – a real-world case study that shows how growth hacking can be leveraged in almost any situation.
Great Email Marketing Campaigns: the Ultimate Guide to Create Yours – a detailed guide to getting started with email marketing, with a view to using it to hack the growth of your brand.
Growth Hacker Job Description – what to look for in a growth hacker.
Where you can find him
Growth Hackers, Twitter, LinkedIn, Medium
5. Jaz Banwait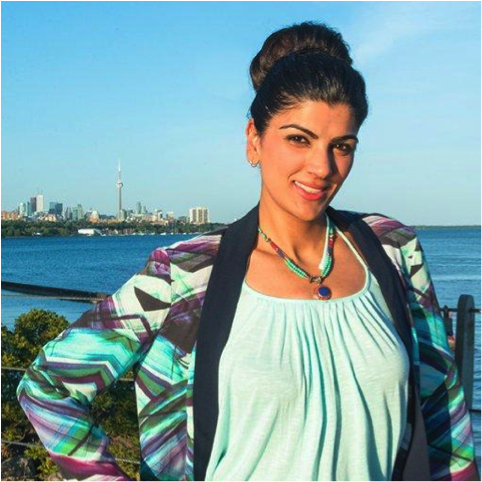 Who she is and what she does
Banwait has launched and grown two companies: dating site Two Mangoes and an e-commerce menswear store, Seat14A. Today she works primarily as a marketing and growth consultant for a diverse range of businesses. She's also a yoga practitioner, meditator, and weight-lifter.
Why she should be on your radar
In two years she worked with approximately 50 businesses. She's super-smart and clearly knows her stuff. What makes her stand out to me though, is how she brings values taught by yoga and meditation into her work. A quick look at her blog and you'll notice some running themes – namely how a clear and positive mindset can assist you in business.
What you can learn from her
How to clear clutter from your mind and work, harness positive energy, and streamline processes for easier growth.
Content highlights
How to Make Your Inbox a Place of Zen Through Automation – don't let a disorganized inbox hold you back.
How to Automate Your Online Biz For $200/month – a round-up of affordable automation tools that can help you automate your business for minimal cost.
6 Steps to Avoid Burnout and Master Your Schedule – a simple 6-step process to help you avoid burnout in business.
Where you can find her
Her website, Twitter, LinkedIn
6. Casey Armstrong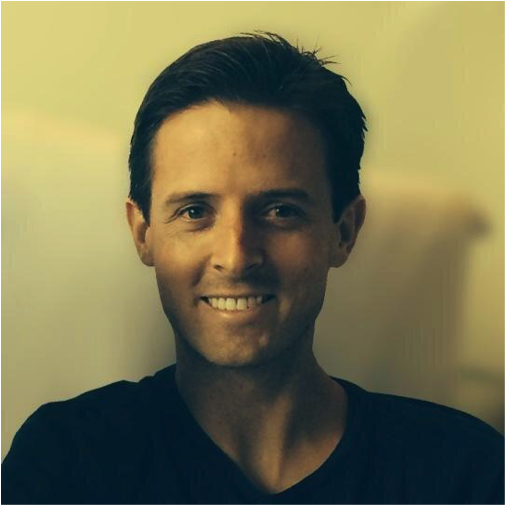 Who he is and what he does
He's a startup marketer who focuses on customer acquisition, retention, and revenue growth, and is currently the director of marketing at Bigcommerce.
Why he should be on your radar
Armstrong boasts a proven track record of driving big growth at startups, including taking Mavenlink from 5000 customers to more than 500,000 customers, doubling Pantheon's user base, and boosting Watchmaster's monthly revenue to seven figures.
What you can learn from him
How to embrace the flexibility of startup life and take (calculated) risks enterprise companies simply can't.
Content highlights
SaaSquatch Radio Episode 4 – Casey Armstrong – Full Stack Marketing – a short radio show with Armstrong looking at user onboarding and lean experimentation.
100+ Growth Hacks & What Is Growth Hacking? – why growth hacking is so important for businesses, followed by more than 100 hacks to start experimenting with today.
Growth Hacking and Full Stack Marketing For Startups – a history of growth hacking, the psychology of why it works, and real-world examples of growth hacking techniques for startups.
Where you can find him
His company website, Twitter, LinkedIn, SlideShare
7. Nir Eyal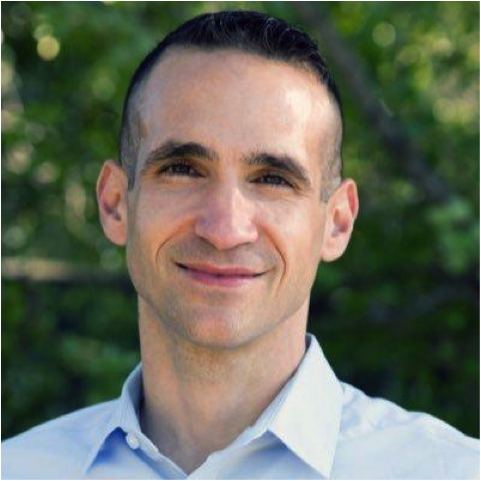 Who he is and what he does
He's a bestselling author and an expert in "behavioral design" – developing products that drive growth by getting customers hooked. You can check out his book "Hooked: How to Build Habit-Forming Products" here. He's also an active angel investor, putting "his money where his mouth is" with habit-forming products he believes can improve users' lives.
Why he should be on your radar
Unlike most of the growth hackers on this list, Eyal focuses on a very specific area – designing products customers can't help keep coming back for – and it's evident he understands this area very, very well. The success of his book is testament to that.
What you can learn from him
How to design products that get people hooked – obviously – and the importance of the product itself (get that bit wrong and you'll struggle to grow at all).
Content highlights
The Science of Habit-Forming Products – a visual presentation that explains why using some products turns into a habit.
How to Hook Users in 3 Steps: An Intro to Habit Testing – short video showing how to figure out what habits your customers already have and how to adapt your product in line with these.
Hooked for Good: How Habit-Forming Products Improve Lives – habits can be good as well as bad. This video of Eyal talking at Habit Summit shows how habit-forming products can change consumers' lives for the better.
Where you can find him
His website, Twitter, LinkedIn, Medium
8. Lincoln Murphy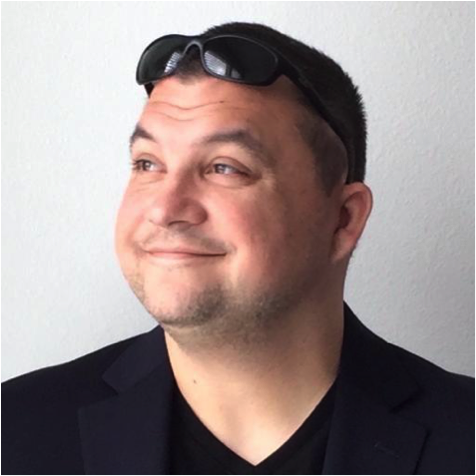 Who he is and what he does
Murphy is a mentor and consultant in growth with a specialist focus on driving growth by making customers happy.
Why he should be on your radar
Like Eyal, Murphy's focus is on one particular, and essential aspect of growth: the customer. He's arguably one of the best minds on the subject and his website, Sixteen Ventures, is packed with great content to teach you more.
What you can learn from him
What makes customers leave (and conversely, what makes them stick around) and how, if you focus on resolving customer pain points and giving them what they want, everything else should just fall into place.
Content highlights
Customer Success: The Definitive Guide 2017 – everything you need to know about helping your customers succeed, so you succeed.
Churn is a Symptom, Not a Disease – understanding churn and why it happens is the first step in reducing it.
Customer Psychology and the Unexpected Power of Surveys – the right way to use surveys so you can better understand your customers.
Where you can find him
Sixteen Ventures, Twitter, LinkedIn, his personal website, SlideShare
9. Aaron Ginn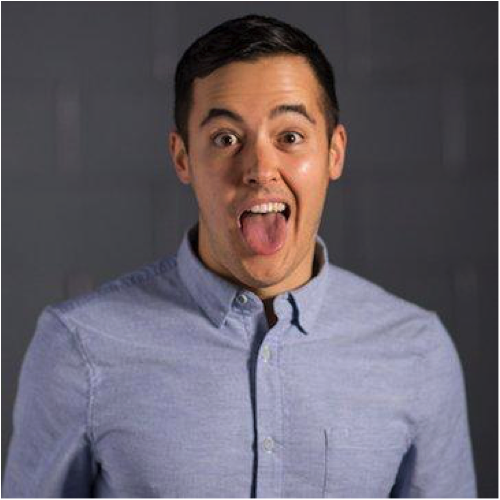 Who he is and what he does
He's been a key part of the growth team at Everlane, StumbleUpon, and in 2012, Mitt Romney's presidential campaign. In 2013, he cofounded the Lincoln Network, an initiative designed to match innovations in technology to government and public needs.
Why he should be on your radar
Ginn's fascinated by people, habits, and beliefs. Through his study of human behavior, he's been able to develop new and better understandings of what makes people tick, and apply this to growth hacking. It's this dedication to his craft – his drive to learn not just what works, but why it works – that makes his content so interesting and so useful.
What you can learn from him
How to apply knowledge of human behavior to growth hacking techniques.
Content highlights
6 Company Culture Attitudes That Kill Growth – a rundown of mistakes companies commonly make when trying to implement growth marketing strategies.
Product is Cake, Growth is Icing – a cake-based analogy on the difference between product and growth.
Growth is Influence – explaining the difference between traditional product marketers and growth product marketers.
Where you can find him
His website, Twitter, LinkedIn
10. Sean Johnson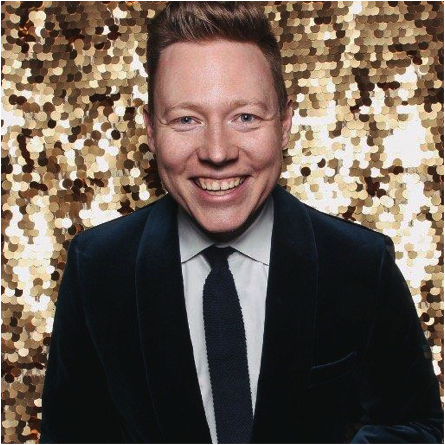 Who he is and what he does
Johnson is a partner at Founder Equity (a digital investment company) and Digital Intent (which uses a tried-and-tested process to grow businesses). He's also worked with various Fortune 500/1000 companies including Kindred Healthcare, Groupon, and US Cellular, and is an adjunct professor at Northwestern's Kellogg School of Management.
Why he should be on your radar
Not only is he a highly-respected name in his industry (David Kadavy said "the world would be better if more people read what Sean Johnson teaches") but his advice is based on much more than growing a business – he teaches how to build a happier and more balanced life and career along with it.
What you can learn from him
A systematic process for growing a business – specifically the process he used to grow his multi-million dollar and Inc. 5000 business, Digital Intent.
Content highlights
5 Lessons On Pitching to Venture Capitalists – great advice from someone who's had significant hands-on experience interacting with VCs.
The Day You Stop Being Curious Is The Day Your Career Dies – a valuable lesson in how curiosity drives creativity.
The Power of Framework Thinking – why structure and processes are so important in business.
Where you can find him
His website, Twitter, Facebook, Instagram, LinkedIn, Medium
11. Nichole Elizabeth DeMeré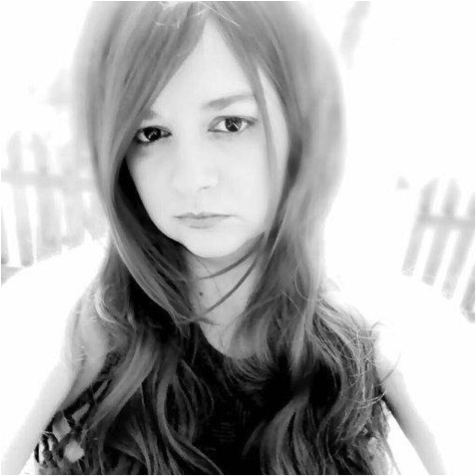 Who she is and what she does
She's a SaaS consultant and customer success evangelist who has a particular focus on helping businesses grow their presence on Twitter. Consequently, she founded Authentic Curation – a bespoke social media curation service. She's also a moderator at Product Hunt and Growth Hackers.
Why she should be on your radar
Growth hacking is practically in her blood – as a child she taught herself HTML, and when she was 12, began working on SEO (despite at the time, not knowing what it was). As an adult she's followed a diverse career path, studying Industrial Organizational Psychology (psychology in the workplace) at college, after which she took on a variety of technical and creative roles. This mixed skillset is evident throughout the content DeMeré creates and the ideas she shares.
What you can learn from her
Lots – but her insider advice on getting the most out of Product Hunt and Growth Hacker really stands out.
Content highlights
The 8 Essential Resources You Need for an Epic Launch on Product Hunt – the title says it all.
2017 Trends in CX: Expert Advice for Marketing, Customer Success and Customer Support – a look at trends that are likely to shape customer experience in 2017.
Don't Underestimate the Power of Emotion to Drive Customer Loyalty – how reducing pain points creates positive emotions that drive customer loyalty.
Where you can find her
Her website, Twitter, LinkedIn, Instagram, Medium
12. Tiffany daSilva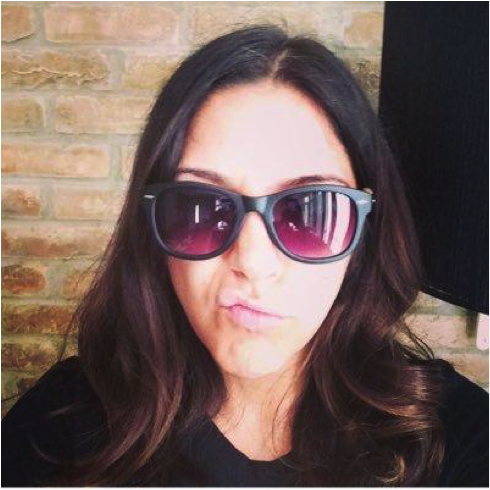 Who she is and what she does
She's a growth hacking consultant and founder of flowjo – packs of cards that are designed to facilitate work away from the desk and help marketers think more clearly.
Why she should be on your radar
She's got a lifetime of digital marketing experience behind her – at age nine, she created her first affiliate site (and made money from it). Her adult career has seen her work on more than 400 websites while managing million-dollar budgets. She's also an excellent public speaker and content creator.
What you can learn from her
How to be curious, ask questions, and use your findings to design websites that convert.
Content highlights
What My 9-Year-Old Self Taught Me That My 30-Year-Old Self Forgot – a stark reminder of the importance and power of curiosity.
6 Brainstorming Ideas to Hack Growth – how to brainstorm more efficiently and find solutions to problems that are hindering growth.
Clients are Irrational – 10 CRO Tips to Intuitively Boost Conversions – how to boost conversions by creating websites that do what customers want.
Where you can find her
Her website, Twitter, LinkedIn, Medium
13. Ehsan Jahandarpour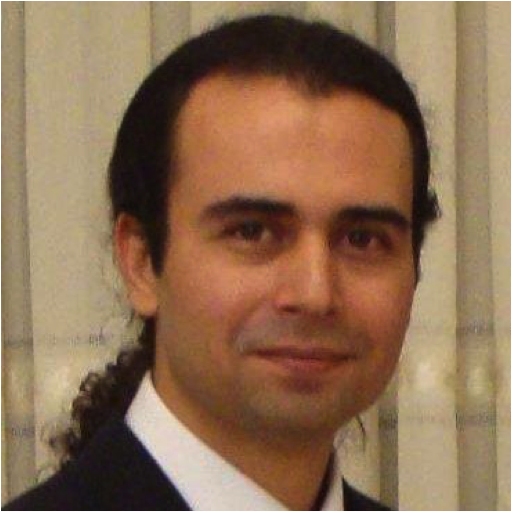 Who he is and what he does
Jahandarpour is a startup coach and creator of a growth hacking program. He also writes regularly for a huge number of publications.
Why he should be on your radar
Last year Jahandarpour was listed in Forbes magazine as one of the top 20 growth hackers of 2016. They noted his "innovative approach towards growth hacking." He's also got a solid history of helping big companies grow; most notably, Microsoft.
What you can learn from him
A proven framework for growth hacking, alongside creative ideas and actionable tactics for growing a business faster.
Content highlights
6 Essential Components of a Solid Growth Strategy – how to get into the growth hacker mindset, connect the dots, and get prepared for executing a growth strategy that works.
How to Create a Lead Magnet That Attracts Visitors and Converts Customers – how to design an offer that successfully attracts leads and converts them into customers.
The Ultimate Startup Resource For Entrepreneurs – a comprehensive collection of resources for startups looking to supercharge their growth.
Where you can find him
His website, Twitter, LinkedIn, Quora
14. Bryan Harris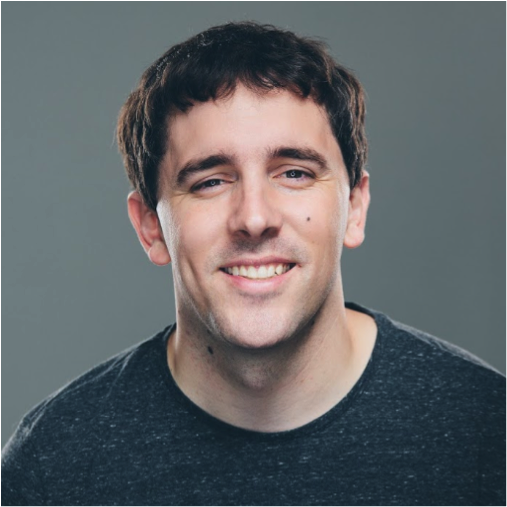 Who he is and what he does
He's the founder and owner of Videofruit, a company that reverse engineers and tests tons of growth strategies each year, then turns the results into repeatable and scalable formulas, case studies, and strategies. It also helps other entrepreneurs (including big names like Noah Kagan and Gary Vaynerchuk) create awesome videos.
Why he should be on your radar
Because he works damn hard to figure out what works and to share his findings with his followers in an easy-to-digest format.
What you can learn from him
All sorts of data-backed, scalable strategies for growing companies faster.
Content highlights
$10,000 in 24 hours By Pre-selling Our Product Before We Built It – how to make money from your product before making it.
Consequence Pricing: 1 Dramatic Change to Improve Your Sales By 15x – a really interesting technique for dramatically boosting sales of online courses.
How We Used Tiered Pricing to Quickly Increase Revenue 25% – another way to boost sales by changing how you price your product.
Where you can find him
On Videofruit, Twitter, LinkedIn, YouTube
15. Ioannis Argyris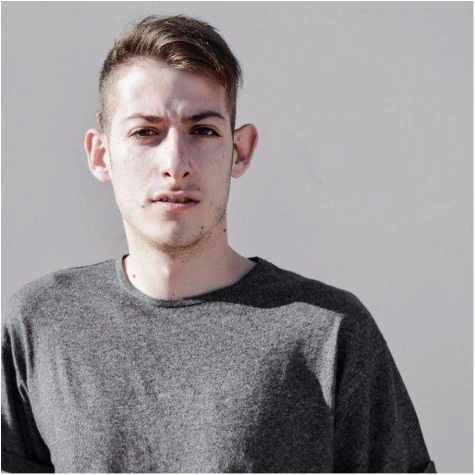 Who he is and what he does
Argyris is a relative baby on the growth hacking scene. According to LinkedIn, he'll be completing an undergrad degree in communication, media, and culture later this year, while he took on his first marketing roles just last year. Most recently he wrapped up working for Growth Rocks, a UK growth hacking marketing agency. It's going to be interesting to see what he does next.
Why he should be on your radar
He's a fresh new face on the scene who shows a lot of potential. A look at some of the content he wrote during his time at Growth Rocks illustrates that.
What you can learn from him
Argyris is still learning himself (not that any of us ever stop learning), so if you're just starting out in growth hacking, his content should help you get to grips with some of the basics.
Content highlights
Link Building 2017 – a reasonably detailed introduction to link building in general, and more specifically, link building in 2017.
How to Increase Email Marketing Performance by 56% – practical tips for getting more out of your email marketing.
Growth Hacker VS Digital Marketer for Dummies – the difference between the two disciplines, made simple.
Where you can find him
Do you know of any other lesser-known growth marketers who deserve to be included in this list? Let me know who in the comments below.
Image: Pixabay