This is the first installment of a series of blog posts on how SEOs should work with different people inside a company. I'll cover CEOs, executives, board members, developers, project managers, PPC coordinators, PR, social and editorial.
Will kick off this series starting from the top with CEOs.
The CEO and SEO
He might not be the person who signs and cuts you a check, but the CEO is someone you will have to convince it is worth signing that check, especially if we are talking about a start up or small to medium sized business.
Now, a few years back convincing a CEO of the importance of launching an SEO program was a lot harder. You had to get the data, drill down the rabbit holes and show plenty of examples of how competitors were beating them in rankings. Then you had to translate that data into language they understood. In other words, you had to get to the bottom line.
These days, though, more than likely you'll have CEOs knocking on your door screaming that your number one competitor is ranked above the company on Google and Bing. He wants to know what are you going to do about it? And he wants to know why you haven't done something about it sooner.
Even when you have this sort of engagement, you still need to justify your existence. More specifically, you need to justify the nuts-and-bolts of your existence. You have to prove why you are doing things a certain way, and you have to demonstrate you know how to handle an unforeseen catastrophe like the Panda update. The CEO has to have confidence in you.
So, let me show you the building blocks when it comes to convincing CEOs you are earning your pay.
Know the CEO's Language
Each CEO is not the same. They all speak different languages. For instance, your CEO might be a finance guy. Or your CEO might have a background in human resources. Maybe she was a marketing executive at another company before she got hired. Avoid speaking in your language. Speak in their language.
If you don't know their language, then take some time to learn about their prior disciplines, background and experience. If you are in a start up then you can probably get pretty close to the CEO. Ask them what's important to them and why they loved their particular field.
If you can't get close to them, ask people who are close to them—like his or her assistant. Then read some books and blogs about their field. You don't have to get advanced, just a basic understanding.
Know the CEOs Problems
CEOs at a start up are going to have very different problems than CEOs at a massive organization. If you are lucky, then the CEO will frequently give "state of the company" addresses where he makes public the progress and problems they are experiencing. Take note of these problems and demonstrate how SEO can solve one, two or all of those problems, and you'll be on your way to winning over the CEO.
If that information isn't shared freely, then this is going to take a little sleuthing on your part. Pull out the Annual Report. Talk to other leaders in the company. I can tell you this much, though: CEOs aren't going to typically be worried about search rankings (unless he has a SEO background). The CEO of a start up cares about adoption, user growth and scaling. The CEO of a big company cares about market share, international growth or stock prices. How does SEO impact these categories? That's your job to define and then explain.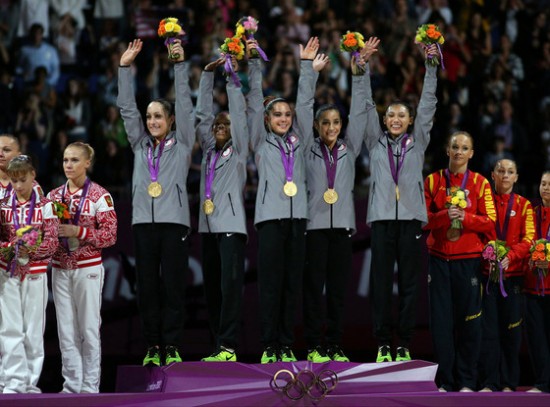 Recruit Champions
If you can make friends with someone close to the CEO, then you will not only find a valuable source of information about the CEO's language and problems, but you'll also create an ally who can help the CEO understand and believe in your existence.
Make Sure You Are the Expert
A CEO wants to trust who they hire to deliver results. They'll often define very clearly what they want to accomplish, and then look for the best qualified person. You need to be that person to get hired. But you need to be that person after hire, too, if you want to remain in the CEOs good graces.
This means you keep your ear close to the SEO ground. You know the rumblings of an algorithm change, what newest factors are impacting search and who the specialists are in your industry.
You are also confident when you speak, convinced in your solutions, thorough in your plans and not afraid to challenge misconceptions. Money is at stake for the CEO, so he needs to trust his team, even if he doesn't fully understand what you do. Hopefully he's a smart CEO and believes in surrounding himself with people smarter than him.
Convince the CEO That There Is No Such Thing as "Scaling Back"
CEOs love to squeeze as much as they possibly can from their ROI. They may congratulate you in your SEO efforts, but then ask how to automate or scale back to save money. You have to convince him that is NOT an option. Scaling back equals losing ground.
But just telling them that they'll lose ground is not enough. You need to be specific and give them the nuts and bolts. Break out the metrics on how dialing back will drop revenue. Of course that means you need to be looking at every dollar spent as an investment. In other words, your work must continue to bring in more money.
The consistent message you need to communicate to the CEO is that the SEO landscape is constantly changing. For example, between the Panda and Penguin update we've come full circle: content is again king. You can't game the system without getting penalized. Your actions equate to money. Tell that to the CEO.
Show the CEO Important Metrics
Like I said above, CEOs aren't necessarily concerned about search metrics like bounce rate, unique visitors or time on site. Nor are they super concerned about ranking high. If you get the opportunity to be in front of the CEO and use that time to show him these kinds of metrics, you've lost him. In fact, you've wasted his or her time.
What's important to the CEO are leads, conversions and sales. Ultimately, what they care about is how the website is improving company growth and revenue. Maybe you are inheriting a poor-performing  website. If that's the case then you need to show the CEO how you plan to change that. You need to be specific in your steps and attach potential dollar figures to each change.
Connect Routinely
It's hard to maintain support from the CEO and upper management when your only contact with them is during a bi-annual marketing meeting. Try to work into your agreement with the CEO a quarterly (or more) review, even if that has to be fifteen minutes.
During this review you should cover the agreed-upon KPIs and the changes you need to make to improve performance. This will probably mean asking for more budget, so it's essential your argument focus on solving one of the CEO's problems. If they can't understand what's in it for them, then you won't win the budget.
Define Your Contingency Plan
One of the most successful strategies that I've seen work in convincing CEOs of my value is to talk about the future. I only do this after I've talked about the current nuts and bolts of an SEO strategy, but since CEOs tend to be visionaries, they like to see that you are thinking long term—and are prepared to handle it.
For example, I love to ask questions like "What does success look like for you? The company? The blog? The website? The product?" Then I'll ask them what they think are the strengths, weaknesses, opportunities and threats to the company.
This demonstrates you are involved and concerned about long-term success. SEO is not just a 9-to-5 job for you. Then I'll talk about possible future risks in SEO—and give a basic plan on how I intend to handle that problem.
Promise SEO Audits
An SEO audit is basically an evaluation of the site to determine that, one, the things that you say you are doing are actually being done, but, two, that you spot any holes in your strategy. Even the best SEO plans on the most awesome website may go stagnant. Traffic and leads might drop, as well as sales orders or requests for consultation.
Why? An audit will help you figure that out. Of course you should conduct these in-house audits pretty frequently, but every year or two I also like to bring in an independent company to snoop around the site. This adds an extra layer of accountability and an extra set of eyes. Staring at the same site months at a time can lead to a sort of short-sighted thinking that can be easily cured by bringing in an objective consultant.
Conclusion
The size of the company will determine your connection and closeness to the CEO. If you are in close contact with them, then communication probably flows a lot better. But you can also use email, the intranet or dashboard to constantly share information.
Keep in mind, some CEOs will not need a high-level of communication. Make sure you respect that. Others may want to hear from you once a week. Respect that, too.