So you're thinking about starting a company?  Or maybe you already have a startup and need advice on how to take things to the next level?
After launching three businesses of my own and helping 100s of other companies such as Mint, Sales Force, Turbotax, & When I Work (shameless plug), I've been where you are – and I know how important it is to have the best possible resources for every stage of your business's growth.
With that goal in mind, I've put together the following handy guide which include important words and phrases you need to know, popular blogs you should be following and resources you can use based on your startup's current growth stage.  I hope you find this guide helpful as you take your entrepreneurial vision from idea to massive success!
Startup Glossary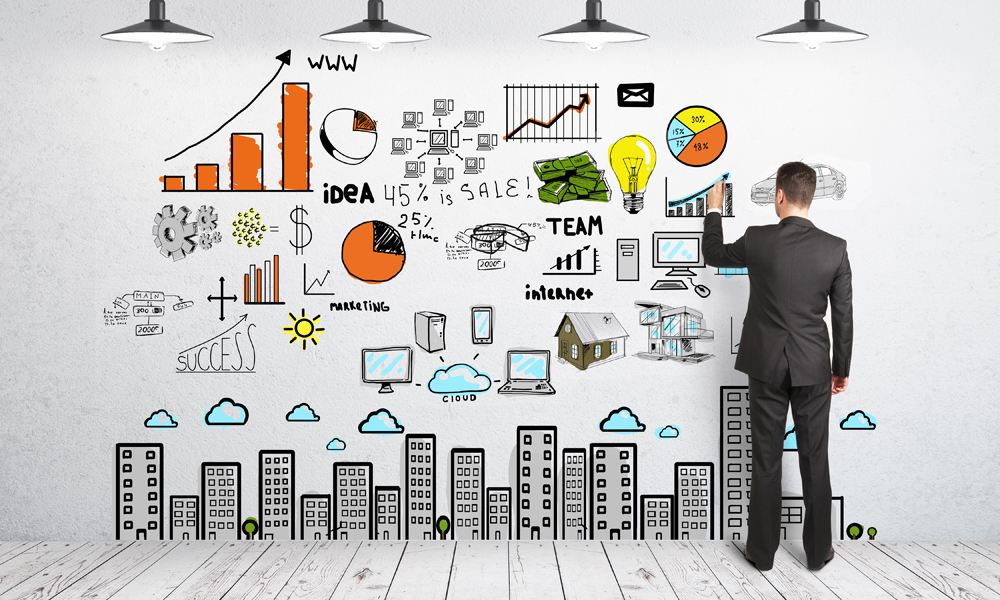 If you hang out around startup and growth hacking blogs long enough, you'll see the same words used over and over again.  Curious about some of this new terminology?  Refer to the "growth hacking glossary" below for definitions to these key phrases.
General Phrases
Growth Hacking – Coined in 2010 by Sean Ellis, growth hacking uses a combination of creativity, analytical thinking, experimentation and metrics tracking to sell products, gain exposure and encourage rapid growth within a company.  Dropbox and AirBNB are two companies that have popularized the use of growth hacking techniques.
Analytics – Analytics is a broad term encompassing all of the different metrics a startup might track, as well as the programs that provide this data.  Google Analytics is a popular free program that many entrepreneurs use to generate metrics data.
Conversion Rate Optimization (CRO) – CRO refers to the process of making changes to a website or landing page with the goal of increasing the number of online visitors that take a specific conversion action (for example, completing a lead generation form or purchasing a product).
Split Testing – The two types of split testing – A/B split testing and multivariate testing – involve conducting controlled, randomized website tests that present website visitors with different combinations of text and images in order to uncover the winning combination that improves a specific website metric.  For example, a website using A/B split testing might randomly deploy two versions of a landing page with different headlines to see which contributes to more purchases.
Call-to-Action (CTA) – A call-to-action is a piece of text or an image that exhorts visitors to take a specific action.  A "Buy Now' button is a CTA, as is a closing paragraph to a blog post that reads, "Take advantage of this special offer now by completing the form below."
Pivot – According to Steve Blank, a pivot is a fundamental change in a business's customer segment, channel, revenue model/pricing, resources, activities, costs, partners or customer acquisition strategy.  Pivots occur when untested business hypotheses are disproven, requiring a change in one or more elements underpinning these assumptions.
Product/Market Fit – Essentially, product/market fit refers to the extent to which a given product satisfies a market demand.  An improved fishing pole has a good product/market fit with fisherman, while a new set of work gloves does not.
Software as a Service (SaaS) – SaaS is the name given to software products that are centrally hosted by a vendor and made available to customers over the internet.  Dropbox, Quickbooks, Microsoft Office 365 and Adobe Creative Cloud are all popular examples of SaaS programs.
Disruption – Though the term has become a bit overused, a "disruptive" product is one that challenges traditions in an existing market.  A product that offers a significantly different pricing model, appeals to a new set of target customers or displaces older technology can be considered disruptive.
Metrics Terminology
Key Performance Indicators (KPIs) – KPIs are a set of metrics that a business tracks to assess its ongoing performance.  A startup may track one KPI or 20, but what's important is that the selected metrics provide an overall picture of the startup's health and viability.
One Metric That Matters (OMTM) – As an alternative to a set of KPIs, some growth hackers prefer to focus on "one metric that matters."  This OMTM might be any of the metrics listed below, or it could be any other data point that provides an overall snapshot of the business's progress.
Churn Rate – Churn rate refers to the percentage of customers that stop subscribing to a service.  If your business involves a free trial or a month-to-month subscription, your churn rate would be the percentage of prospects that fall out of your trial period without subscribing, or the percentage of customers that cancel their paid subscriptions during any given month.
Customer Acquisition Cost (CAC) – Depending on the complexity of the calculation, CAC can include everything from paid ad spends to the overhead costs accrued during the time it takes a lead to go from prospect to customer.  CAC is best used when compared to LTV to ensure that the startup isn't spending more to get new customers than it's receiving in revenue from new users.
Lifetime Value of Customer (LTV) – LTV involves the net profit a single customer can be expected to contribute to a business throughout his or her lifetime.  If, for example, your startup sells a monthly subscription at $300/month, your average customer cancels after 27 months and you have a CAC of $1,450 per new user, your LTV would be $6,650.
Average Order Volume (AOV) – Another metric that some startups use to measure progress is the average size of each order that goes out.  If your AOV was $100 in October 2013 and $200 in October 2014, this could indicate that your business's performance is improving.
Monthly Recurring Revenue (MRR) – MRR – or, the amount of recurring revenue a business generates month over month – is a metric that's popular with Sean Ellis, Hiten Shah and other well-known growth hackers.  Points in this metric's favor include its ability to take new business, churn, upgrades and downgrades into effect, as well as its compounding nature.
Net Promoter Score (NPS) – A less commonly used growth metric is a business's NPS, which is a score falling between -100 and 100 that measures customers' willingness to recommend a company to others.  This score can be helpful in detecting changes in consumer sentiment, but does not always directly tie to revenue or growth.
Daily Active Users (DAU)/Monthly Active Users (MAU) – DAU and MAU measure the "stickiness" of an internet product by determining the number of users that visit during a given day or month.  When DAU or MAU metrics are trending upwards, it can be assumed that the product is gaining traction among its target user base.
AARRR – "AARRR" is a startup metrics model that incorporates five key data points: acquisition, activation, retention, referrals and revenue.  Focusing on all five is more complex than tracking a single OMTM, but can give a more comprehensive look at a business's health.
Fundraising Phrasing
Angel investor – An angel investor is a single person who offers capital to a startup in exchange for an equity/ownership stake.  Angel investment is usually sought and offered early in a startup's life and typically precedes seed round fundraising.
Burn rate – Burn rate refers to the speed at which an entrepreneur or startup spends its money.  As an example, if Startup A earns a $500,000 fundraising round and spends an average of $10,000/month on everything from paid ads to paperclips, its $10,000/month burn rate gives it approximately 50 months of capital.
Due diligence – Before an investor contributes capital to a company, the "due diligence" process occurs, during which investors analyze the startup's current financial situation and future potential.  This detailed analysis helps investors estimate the ROI they might receive on their contributions.
Seed round – A seed round is typically the first fundraising round a startup will pursue.  Funds from these efforts are often used to prove a concept or build a prototype, rather than fuel an existing product line's expansion.
Venture capital – Venture capital is money that comes from venture capitalists (VCs), who may be individual investors or firms that invest in particular markets or sectors.  Venture capital is typically provided to companies with high growth potential in exchange for equity/ownership stakes.
Fundraising rounds – Capital fundraising efforts made by startups are typically labeled as follows: Seed, Series A, Series B and Series C.  Further alphabetically-labeled rounds may be carried out, though investors must be certain that potential profit still remains based on the equity already given out and the product's likelihood of significant market success.
20 Blogs You Should Be Reading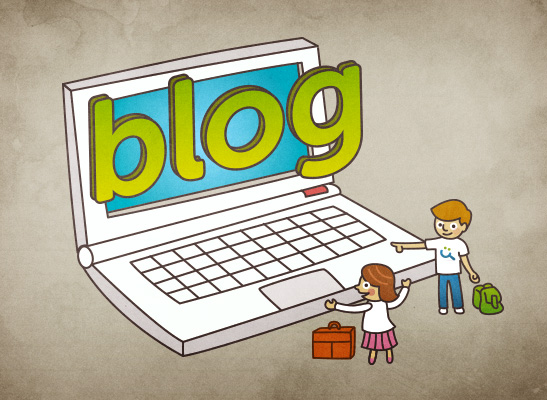 Want to put your newly-learned startup lingo to work?  Add the following blogs to your RSS feed reader and check in regularly for insight from top entrepreneurs:
And of course, I'd be remiss if I didn't mention my cousin Neil Patel's blogs at QuickSprout and KISSMetrics.  Check them out for cutting-edge insight on everything from copywriting to analytics and more.
Have another blog that I should add to this list?  Leave a note with your recommendation in the comments section below!
Resource Library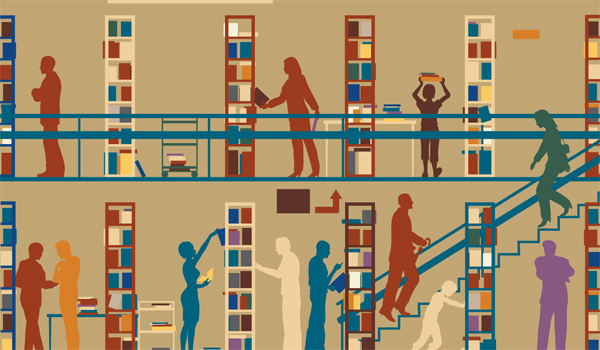 Now, let's get into the meat of this post.  The following resource library is grouped chronologically by the different stages every startup goes through.  If you're just getting started, the "How to Get Started" and "Validating Your Idea" sections could be good places to get started.  If you're more experienced, dig deeper for topics ranging from "Raising Money" to "Customer Retention" and more.
How to Get Started
Have a great idea for a new product or service?  Before you even register a domain name for your startup, give the following resources a read-through for important considerations and processes all new entrepreneurs must undertake.
Validating Your Idea
"Million dollar ideas" are more common than you might think.  To see if yours is truly viable or not, read through the following resources to learn how to validate your business vision.
Getting Your Initial Customers
Once your business is up-and-running, getting customers quickly can make the difference between a runaway success and a dime-a-dozen business that never really gains momentum.  Here are four resources to help you get your initial users:
Customer Retention
So now you've got customers…  Don't lose them!  It's cheaper to sell to an existing customer than to recruit a new one, so check out the following articles for tips on retaining customers and minimizing churn:
Measuring Your Performance
According to management guru Peter Drucker, "What gets measured, gets managed."  The most successful entrepreneurs are data-driven business owners who know how to set KPIs and measure their performance against them.  Any of the following articles can help get you started with this:
Core Metrics for Startups
Metrics matter.  If you aren't yet measuring any KPIs, take a look at the following articles.  Then, make it a priority to track and report on at least one growth-oriented metric for the next three months.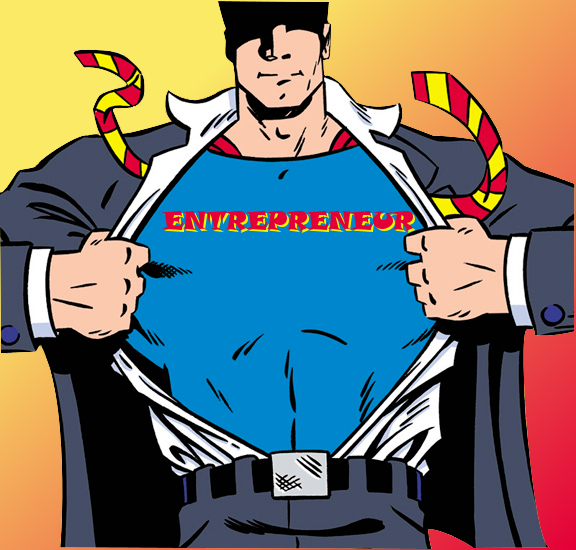 Conversion Rate Optimization
As defined above, conversion rate optimization refers to changes made to a website or landing page in order to encourage conversions.  If your business's performance isn't hitting the heights you expected, the articles below can all help you to improve your conversion rate.
Growth Hacking Experiments
Conversions aren't the only things you can test and track.  If you want to get the most out of your website and your overall business results, adopt the mindset of a growth hacker with the following experiments and resources:
SEO for Startups
SEO isn't dead.  It's still an important consideration for all new and growing businesses, so read through the following resources to learn how to apply SEO best practices to your startup's website.
Content Marketing
Content marketing is huge right now, and implementing an effective content marketing strategy can be a great way for your startup to attract attention without expensive ad buys.  Here's everything you need to know about this powerful technique:
Raising Money
Ready to start raising cash?  With angels and VCs, you don't get a second chance to make a first impression.  Brush up on your presentation and fundraising skills with the resources below:
Building a Team
Is your company growing?  It might be time to take on new employees!  Since expanding through hiring marks a major milestone in your startup's evolution, you'll want to be sure you're following all applicable rules and regulations.  The following articles will show you where to start:
Partnership Considerations
Bringing on a partner can be a great idea, but it can also be a nightmare if you don't execute the process correctly.  Any of the following articles can help you approach potential partnerships in a thoughtful way that allows both of your unique skill sets to shine.
Legal Advice for Entrepreneurs
Every new business needs legal advice.  Whether you're concerned about copyright infringement or have questions about hiring practices, the articles below can help you get the legal guidance you need at a price your startup can afford.
Personal & Business Productivity
We all have the same 24 hours in a day.  If you feel like yours aren't being used to their best advantage, check out the following personal and business productivity recommendations from other successful entrepreneurs:
Tools & Resources
Finally, for more tools, tips and tricks to help jumpstart your overall entrepreneurial effectiveness, give any of the following recommended resources a try:
If you've made it all the way to the end of this guide – congrats!  The information you've gathered from this article should help you to turbocharge your business's growth, no matter what stage your startup is at.
As I mentioned above, feel free to share any blog or resource recommendations you have by leaving a comment below.  Or, if you have any questions about the material covered here or about entrepreneurship in general, shoot me a message.  I'm always happy to help talented new business owners succeed!