If you're trying to acquire more customers and grow your business (and you're here, so I assume you must be), there are countless tools available to you. Literally, there are far too many of them to count – and far, far too many for anyone to ever come close to being able to use them all.
However, while it's great that we have so many choices available to us, it is possible to have too much of a good thing. Research has actually suggested that "when the number of choices increases beyond a certain point, people's motivation to choose and their satisfaction with the chosen alternative decreases."
I don't know about you, but this makes perfect sense to me: I used to find that, when it came to identifying the tools I wanted to use in my marketing, the really tricky part was sorting through all the noise and figuring out what tools and tactics would best serve my needs.
Most recently, my focus has been on gaining leads for my new tool, contentmarketer.io (which, if you haven't yet checked it out, is over here).
Thanks to the time I've spent promoting ContentMarketer – and my time in this industry overall – I like to think that I've built up a pretty concrete idea of what works and why.
So now, I'm going to talk you through some of the most effective customer acquisition tools at your disposal, in addition to helping you figure out whether or not each tool will match your business and your needs.
Try this if:
You sell a digital product and want to showcase its features and benefits by demonstrating it in action.
You want a tool that's easy to use.
You want a tool that's free, and don't mind that this means working with limited features and customizability.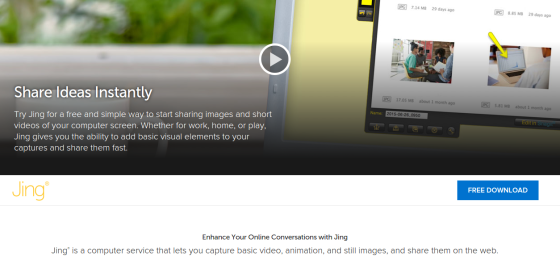 Some products just can't be done justice until they can be seen in action. I think GoPro (although not a digital product) are an excellent example of this: to really appreciate what "The World's Most Diverse Camera" is capable of, you have to see the quality of film they can produce.
It's not that surprising, then, that the GoPro YouTube channel is pushing 4,000 videos, while the quality of the content means they've already attracted more than 3.5 million subscribers.

In fact, as of early last year, The Touchstorm Video Index had GoPro listed as the fifth biggest brand on YouTube – hardly an insignificant feat when only 2% of the top 5,000 YouTube channels come from brands.
Of course, showcasing a digital product is quite different to showcasing a video camera – the latter of which naturally lends itself to video marketing.
I wouldn't expect, for instance, that you're going to bag yourself 3 million+ YouTube subscribers with videos of your digital product. What I would expect, however, is for you to see a big increase in your conversion rate.
Why?
Because, according to CrazyEgg, "people who watch a video of your product are as much as 85% more likely to purchase."
Best of all, you don't need expensive, feature-rich software to show off what your product can do. Jing enables you to capture up to five minute videos of your desktop (or selected areas of it). You can also narrate your video, if you want.
Alternatively, if you're after a video tool with editing capabilities, take a look at Camtasia. The added features come at a cost, although you can try it for free for a limited time to see if the product is a good fit for you.
Try this if:
You want to translate your sales-pitch to a web-ready video.
You have a solid idea of what you want to include in your video.
You don't have the video-making skills to take on the project yourself.
You're working with a limited budget.
So while we're on the topic of video, let's talk about sales videos (also known as "explainer videos"). Product demonstrations are awesome. Invaluable, in fact. But sometimes, what you really need to convince a new customer to convert is a video that acts as a sales-pitch and tells them why they need your product.
Services like wyzowl guarantee a polished video with a professional finish, although it is perfectly possible to create your own video for very little money. Kissmetrics has an excellent post on how to do that here.
Whether you choose to outsource your video creation, or handle it in house, here are a few key points to bear in mind…
Keep it short – ideally under two minutes.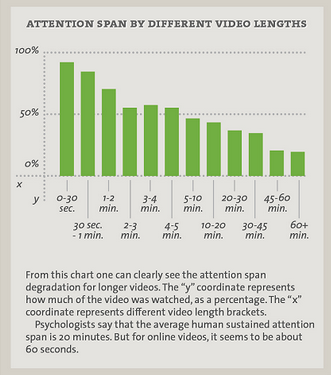 Avoid packing in more information that necessary. According to Helen Klein Ross (as quoted by Kissmetrics), "the less you say, the more likely people are to remember." Kissmetrics go onto explain that, "the typical rule of thumb in the industry is 150 words per minute".
Sell the benefits of your product, not the features.
Be professional – make sure your voice and presentation looks as professional as possible. If you're struggling with this, then you need to look at using a video-production service like wyzowl.
Tell a story. Don't jump from one point to the next – use a narrative that allows each point to flow into one another naturally.
Finish with a clear call-to-action. Tell your potential customers what you want them to do next.
Try this if:
You have (or can afford) the resources to manage a live chat service.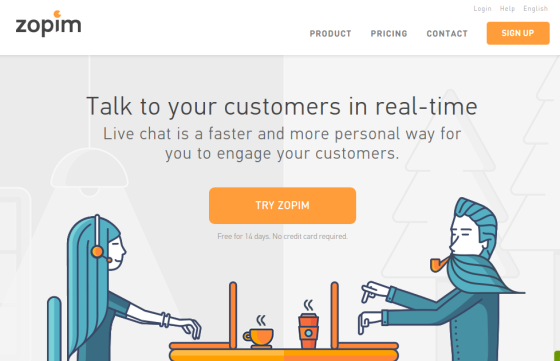 You may have noticed that I've listed just one reason for trying zopim (or any other mode of live chat service). That's because I firmly believe that if you have the resources to provide live chat, then you should be offering it.
In 2013, BoldChat surveyed 4,700 consumers and found that, of those 4,700 consumers, 34% use live chat "some or all of the time." They also discovered that, of those consumers who "prefer live chat," 47% were more likely to make a purchase following a live chat conversation.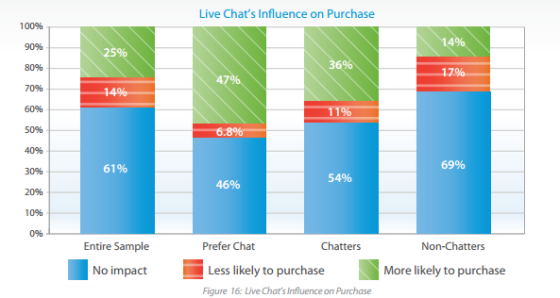 Consumers love live chat because it's quick and easy. Phone calls can mean long waits on hold (which is fine if you don't mind that scratchy-sounding "hold" music). Getting a reply to an email can take even longer.
To be precise, 79% of consumers prefer live chat because they can, "get their questions answered immediately."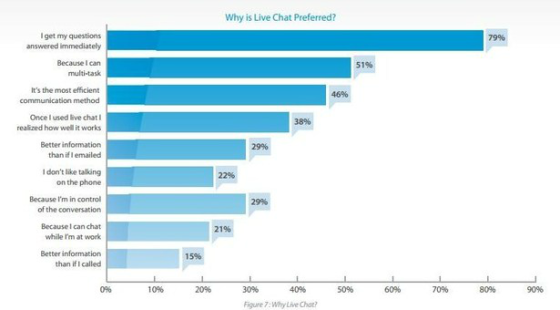 Used correctly, live chat also offers you the opportunity to learn more about your customer demographic, up-sell, and save a potentially "at-risk" sale.
Try this if:
You're new to email marketing.
You're using email marketing, but need to perform split tests in order to improve your open rates, CTRs, and ROI.
Email marketing is regularly labeled as the "most effective marketing channel" and the "top rated channel by ROI."
However, that doesn't mean that every email will automatically guarantee a good ROI. Here's an excellent (parody) example of an awful marketing email, from HubSpot.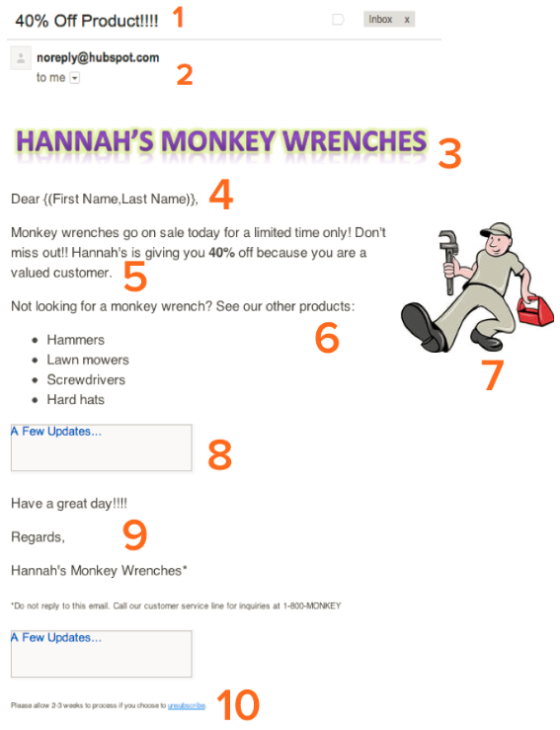 They go into detail about why it's just so bad, over here.
That said, the "perfect" marketing email is about far more than just design. Send it at the wrong time of day (or on the wrong day) and a good chunk of your recipients will miss it. Use the wrong subject line, and most of your recipients will simply click delete.
MailChimp can help you pinpoint the perfect time and day to send your marketing emails and assist you in establishing what subject line length and language helps you maximize your open rates.
However, while I'd always encourage you to perform your own split tests, there's no harm in analyzing the successes of other companies – if anything, to give you a solid starting point for when you begin performing tests of your own.
Retention Science gathered data from "more than 260 million delivered emails and 540 campaigns," and found that…
Subject lines of between six and ten words resulted in the highest open rate.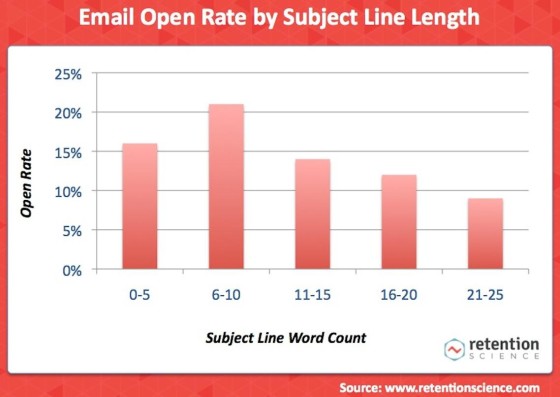 Including the recipient's first name in the subject line dramatically increased open rate.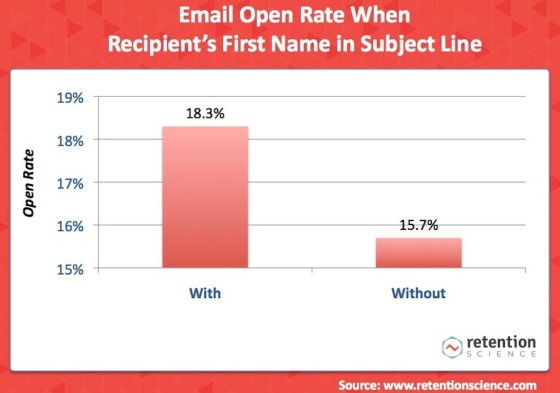 And bizarrely, including a movie title or song lyric in the subject line increased open rate from 15.8% to 26.2%!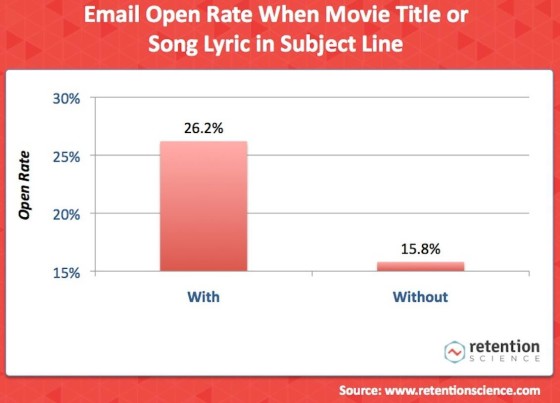 Try this if:
You want to test the performance of a particular page or element of your site against a single alternative.
You want to see results quickly.
You want a tool that's simple and free to use.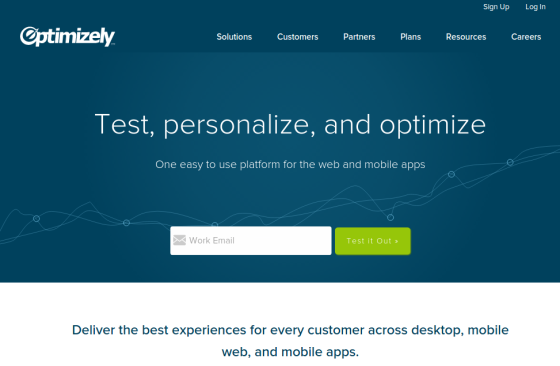 If this is your first time to this site, I'll fill you in on a little secret: I'm a bit of an advocate for A/B testing.
If you ask me (you didn't, but I'll tell you anyway), A/B testing is something we should all be doing – all the time. You should never assume that something is working as well as it could be. Even if you base the decisions you make about your website on the research and findings of others, every company, website, and audience is slightly different (imagine if we all based our websites on eBay or Craigslist?!)
In short: there's always room for improvement.
This is where a tool like Optimizely comes in. The basic plan is completely free, and is really easy to use – even if you're pretty new to CRO.
The way it helps you gain new customers is simple. You set two variants of a page of your site to run concurrently and, using Optimizely, track which version of the page results in more conversions.
This is of course, a rather simplistic explanation of how A/B testing works, and while you can gain valuable data and boost your conversion rates with a standard A/B split test, you'll gather more detailed, reliable data if you spend a little more time planning your tests and ensuring you fully understand the results.
To start, I recommend checking out this excellent post from ConversionXL.
Try this if:
You want to discover more about your customers and use this information to boost both customer acquisition and increase retention rates.
You don't mind paying for the tools to do that (Qualaroo starts at $69).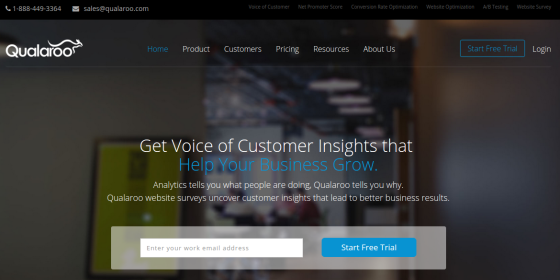 Do you understand your customers? Are you always asking questions to find out more about them? Unless you answered "yes" to both of those questions, chances are you don't know your customers very well at all.
To grow your business, you need to understand what your existing and potential customers want, whether they have what they want, and, if they don't have what they want, why not.
Qualaroo can help you capture this information by targeting visitors with specific questions when they're using particular areas of your site.
Once you understand what it is your customers want that you're not offering, you can implement changes to your website that address their wants and needs. This should result in an increase both in new customer acquisition and customer retention rates.
As an example, real estate information hub "Inman News" used Qualaroo to raise awareness of an upcoming conference. Ultimately, the tool helped them to learn (and address the fact) that 76% of visitors to their site were unaware of the event. It also helped generate 100 leads – each worth a (potential) $6,000-$15,000.
Try this if:
You haven't yet launched, but are ready (or very nearly ready) to.
You want to (and are in a position to) start building your customer list before launch.
You're willing to take action before launching officially.
You offer a "membership," rather than the sale of standalone products.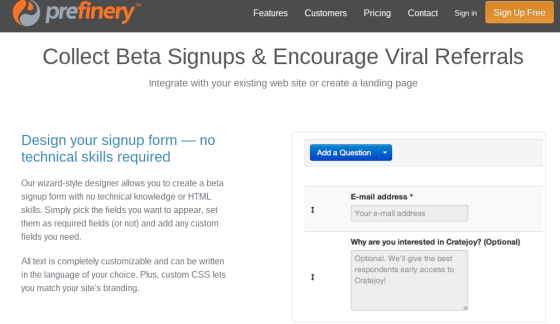 If something is limited or exclusive, people are naturally inclined to find it more attractive. It's the fear of missing out – the thought that other people might be enjoying something that they're not.
It's not exactly a new idea, or exclusive to the internet – ever spied the VIP section of club and wondered what was going on inside and whether you might be able to get in there too? More often than not, the excitement of VIP is just an illusion – the real party is right where you are already.
If you're ready to employ this technique yourself, there are a number of tools that can help you execute a pre-launch. However, I particularly like Prefinery, since it makes it easy to:
Create a virtual waitlist that enables you to reward people (with a queue-skip) for sharing with friends.
Send automated, personalized emails; for example, to thank someone for signing up or to follow up with someone that's received an invite but not responded.
Customize forms to match your brand and site.
The trick to maximizing the potential of a pre-launch is in offering your product or service to a very limited number of members. You'll have to decide…
How many members you're limiting the pre-launch to.
What you will offer them – it helps to have an incentive that's exclusive to members who sign-up pre-launch, like a limited edition freebie or a lifetime discount.
Of course, you'll need to put the time into promoting your launch. Press releases, email marketing, paid search marketing, social media… whatever it takes to get the word out.
If everything goes according to plan, once the ball starts rolling, people will be knocking your door down to sign up.
Bonus tip: Once all your pre-launch places are filled, encourage other potential leads to leave their details "so they will be among the first to know when more spots become available."
Try this if:
You want a way to thank your customers and encourage referrals that's more personal than an email, but you don't have the time or resources to execute the task in-house.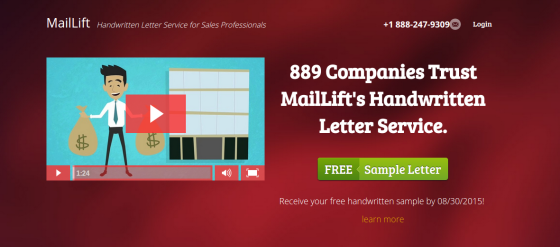 If you've ever received a really personal "thank you" from a company you've done business with, you'll know how touching this is and why it works. I've done this at When I Work, and it's resulted in a substantial number of referrals and social media brand mentions.
Essentially, it's all about implanting a positive association with your brand in your customer's memory and reminding the customer that you're not just a faceless firm – you're real people that are genuinely grateful for their business.
Any thank you is better than no thank you, but the more personalized the better. What's the best kind of thank you? Almost without a doubt, a handwritten thank you note.
Tech accessory brand HEX attributes a lot of their success to the hand written notes their staff pop in with orders – as of May 2014, 13,000 of them.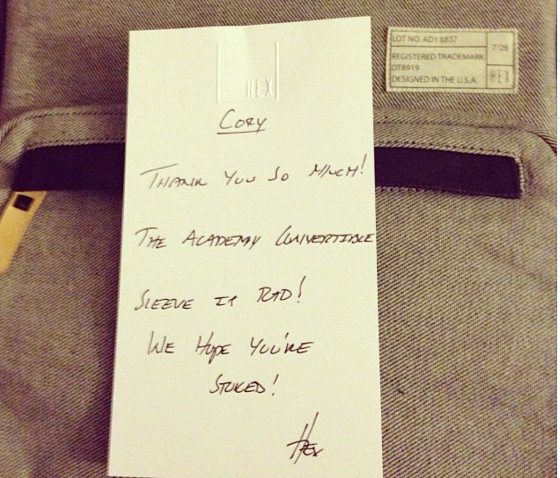 If you want to mirror their success…
Draft a few templates that staff can use when composing notes.
Develop a distribution plan – if you sell tangible products, it makes sense to send the note with the product. If you sell a digital product, you'll probably want the note to reach them around a week after sign-up (remember to calculate for delivery times to different parts of the country or world).
Buy supplies. Try not to skimp on this part – cheap paper could inadvertently make customers think "cheap product."
Alternatively, you can save yourself a lot of time and trouble by leaving the task in the hands of a tool like MailLift.
Of course, while thank you notes are a great way to improve customer retention rates, they won't directly help you to acquire customers.
So how can you supercharge your letters of gratitude in a way that also helps build your customer base? With a note that encourages the customer to refer a friend.
Just make sure to offer your customers an incentive. Here's an example from premium snack company Graze, which offers $1 off for each new sign-up you refer: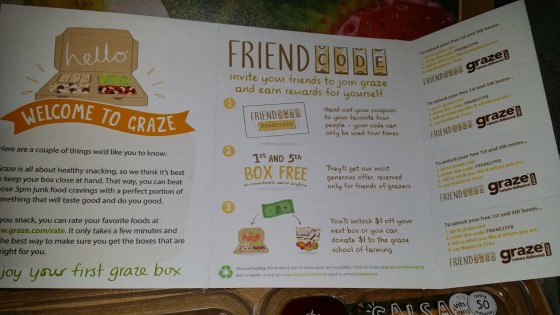 Although Graze regularly mixes up their referral offers, they always have some sort of reward available. Why? Because it works. According to Econsultancy, "In the first six months, it (Graze) went from zero to 80,000 boxes – and it knows that a large chunk of that success is the result of recommendations."
Try this if:
You're in need of some content inspiration.
You want to find content to share.
You want to find valuable guest posting opportunities.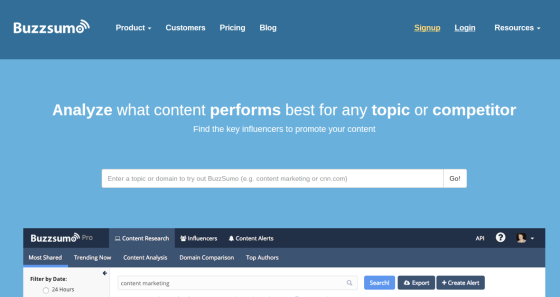 Buzzsumo's an excellent little tool that can be used in many different ways; however, today I'm going to talk about how it can be used to identify valuable guest posting opportunities. "Valuable" being the operative word.
Used correctly, guest posting is a hugely-effective mechanism for increasing brand awareness and driving qualified traffic to your site (where it has the potential to convert).
Don't think about guest posting as a way to build links back to your site (that's so 2012…). Instead, think of guest posting as a tool for building relationships, your brand, and, subsequently, your customer base.
Buzzsumo can help you do this by analyzing which sites are receiving the most shares for a particular topic or industry. You can also search for a domain and Buzzsumo will reveal the most popular articles on that site (according to social shares). This is invaluable information that can help you establish not just which sites you should target for a guest post, but what sort of topics resonate best with that site's audience.
Try this if:
You want to streamline your content marketing and blogger outreach efforts.
You want to take advantage of influencer marketing to reach bigger, more established audiences.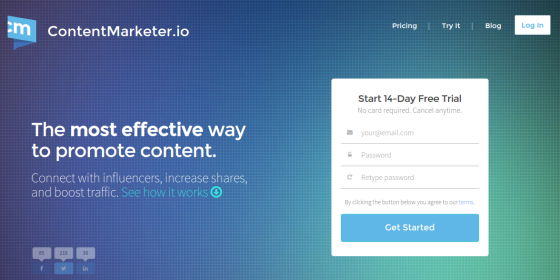 Apologies for this touch of shameless self-promotion but, hey, if you've been with me since the start of this post, you know that I wouldn't recommend it if it didn't genuinely add value to your marketing campaigns.
ContentMarketer's USP is its ability to scan a URL (or a CSV list of URLs – let's say, one you might have extracted from Buzzsumo…) and quickly track down the contact details of all people mentioned.
It can also be integrated with Google Apps, Gmail, and Twitter, meaning you can execute your outreach quickly, easily, and all in one centralized place.
Like Buzzsumo, ContentMarketer isn't a tool that can directly help you to acquire more customers, but it will help you to be more efficient and effective in your content promotion and blogger outreach; activities that can, in turn, help to build your brand and drive more qualified leads to your site.
But now, I want to hear from you… What other tools have you used to help you acquire (and retain) customers? And how effective did you find them to be? Let me know by leaving your recommendations in a comment below: